Brief Overview
The Pending Referrals report shows all patients who have referrals added in their demographic file but have not booked an appointment for this referral, the report uses the Date of Referral. This report can be used to ensure that all patients that you have received a referral for are followed up, and where possible, booked in for an appointment. The referral can be actioned from the report by sending an SMS to the patient, creating an eTask, or deleting if no longer required.
Note: This report is only available to users with Practice Admin access.
The Short Version
Go to

Reports

>

General Reports
Select

Pending Referrals

in the

Report Type

dropdown
Filter the report as required
Save as Favourite

(if you need to run this report again in the future)
Click

Show
Download Excel

as required
Instructions
1. Go to Reports > General Reports.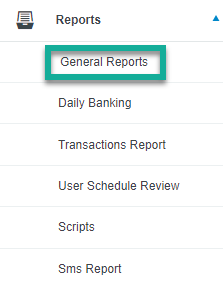 2. Select Pending Referrals in the Report Type dropdown.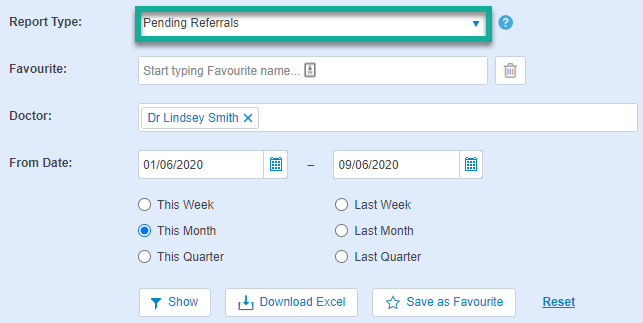 3. Use the filters as required:
Doctor

- You can select multiple providers from your list or leave blank to show all providers.
From Date

- You can select a specific set of dates or use the radio buttons to quickly select a set period.
4. Once you have added all filters, if this is a report which you would like to run again in the future, click Save as Favourite.

Name the favourite and Save.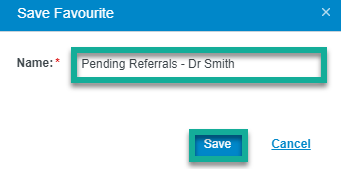 Next time you run this report you can select your Favourite and your filters will be automatically added.
5. Click Show to run the report.
This report will show the following information using the date of referral:
Date (Date of Referral - the date on the referral letter)
Referring Doctor (with link to the contact)
Receiving Doctor (This is the provider in Clinic to Cloud who will see the patient)
Patient (with link to the patient file)
Phone (Patient mobile number)
Created by (User that created the referral in the patient file)
Note: If there are multiple pages, use the Items per page dropdown to increase the items on the page.

6. You can action the referral from the report:
Scheduler - Quick access to the scheduler to book the patient appointment.
SMS - Manually SMS the patient to remind them to book their appointment.
eTask - Send a task to yourself or other users to action this referral.
Delete- If the patient will not be booking an appointment with your practice for this referral. This will delete the referral from the patient demographic file and from this report.

Once an appointment is made for the referral, it will no longer show in this report. When booking the appointment, ensure that the correct referral is linked to the appointment.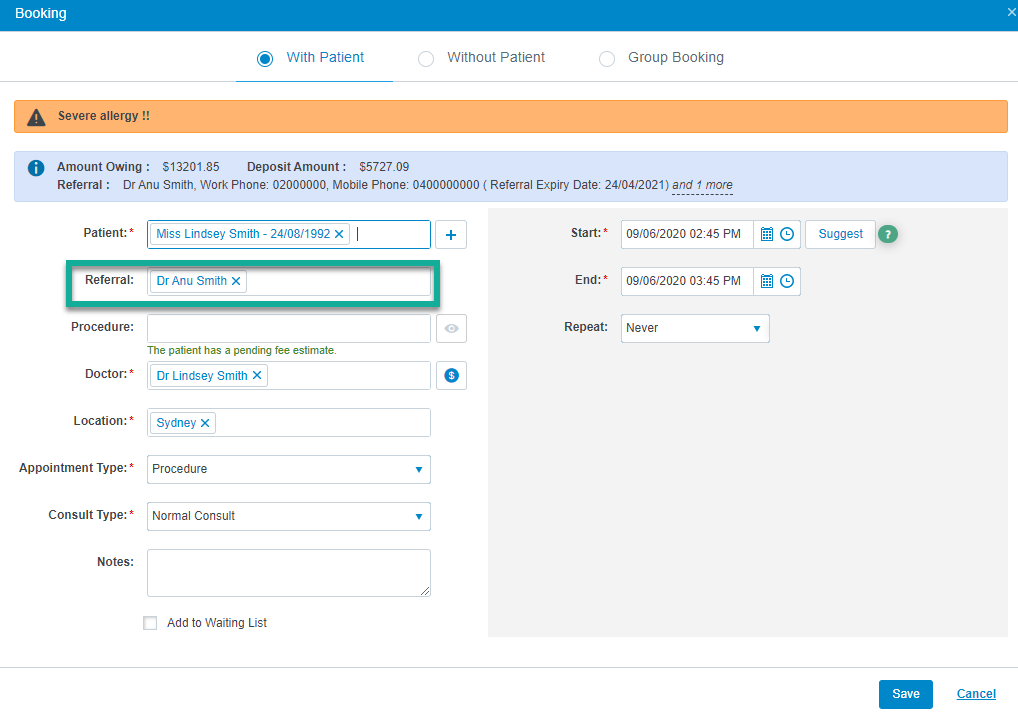 7. Select Download to Excel if you would like to export the report in xlsx.

Further Reading