You have the ability to set up your appointment reminders to go out of Clinic to Cloud automatically.
(Refer to How to Set Up Appointment SMS Notification for more information)

The SMS icon appears in various areas of Clinic to Cloud to allow the practice to send an SMS to a patient from different areas of the software. Wherever you see this icon it means you can send an SMS by clicking this icon.

1. To send a manual SMS to all of the patients for the current day you can click the icon
- Whatever you can see on the schedule at the time you click the SMS icon will depend on who the SMS goes out to. (For example, If you have 3 Doctors selected, it will bring up all the patients for these doctors that have SMS enabled, or if you only have one Doctor selected it will only bring up the patients for that doctor only that have SMS enabled)
(Icon located in the top left of your scheduler page)



2. When you click the symbol you will get the SMS template pop up ready to type your text.
(The patients who have SMS enabled will appear in the 'To' section) If you would like to add more patients you can type their name into the 'To' section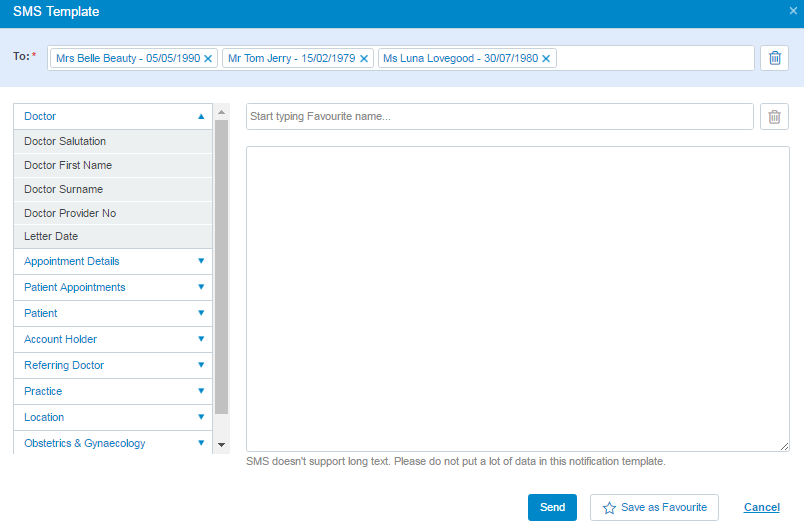 3. Type your message to the patient/s. Use the tags on the left panel to make the message generic for all patients. These tags will fill the relevant in these fields based on the patients details. (What is a tag)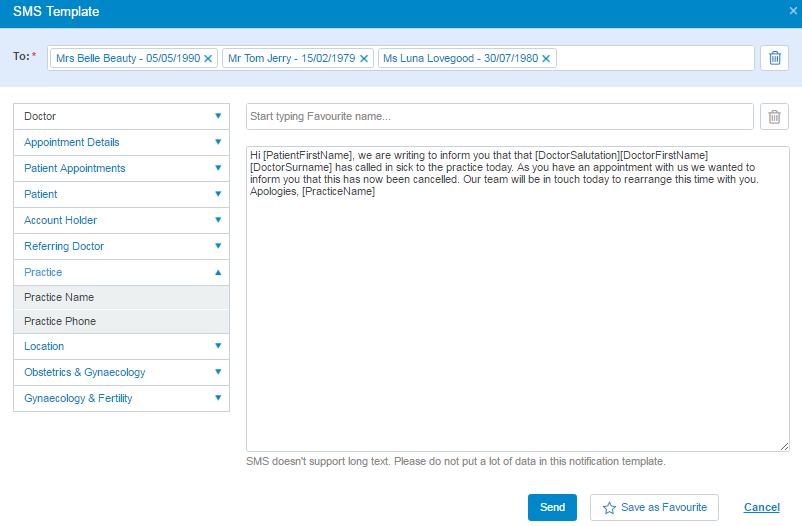 4. If this is a message you might use a lot and you would like to save it to your favourite list to save the practice having to type this up each time. Click the 'Save as Favourite' button on the bottom of your page.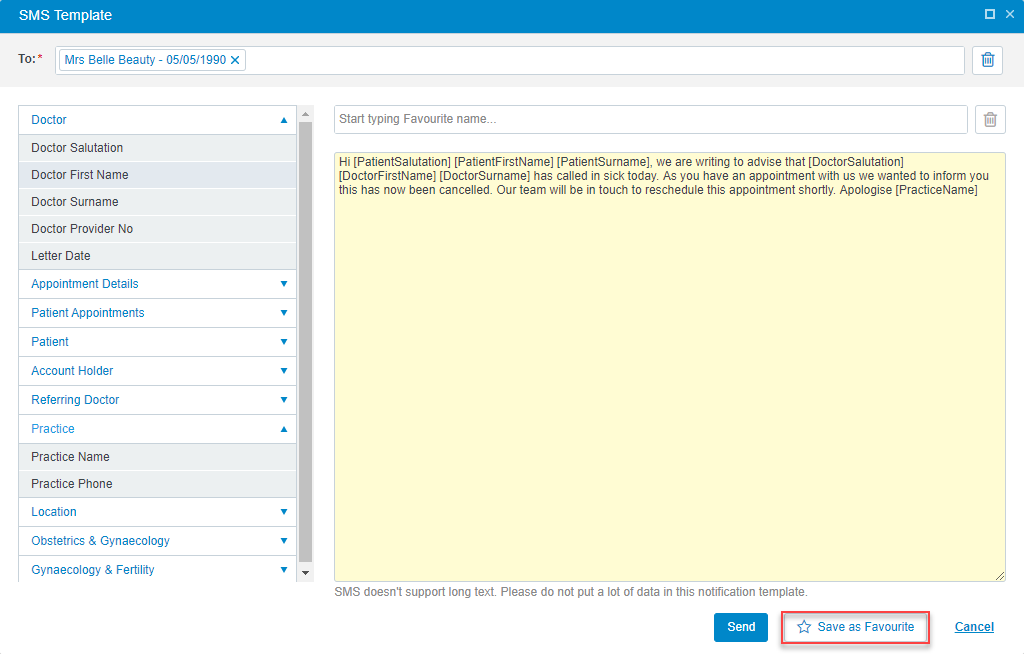 5. Name your favourite.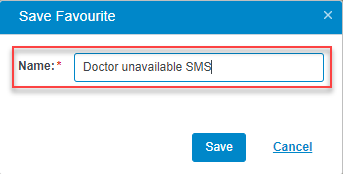 6. Next time when you are wanting to use the same SMS, instead of typing the message, type the favourite name into your favourites section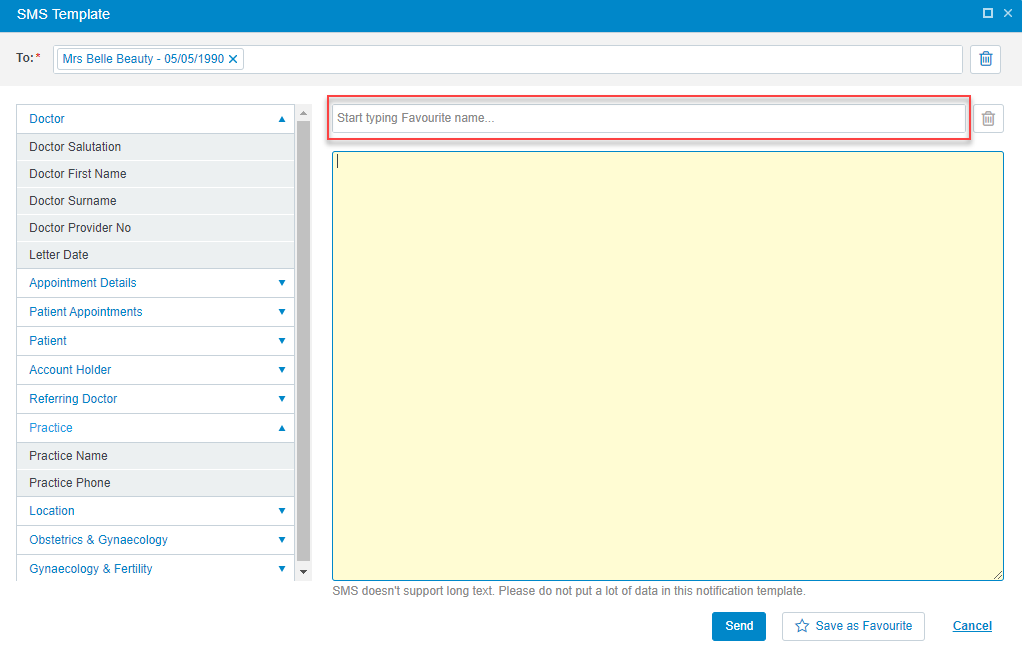 7. Once you are happy with your final message, click 'Send'. This will then go out to all of the patients in the 'To' section of your template.
TIPS AND HINTS:
1. If you only want to send an SMS for one patient, click their appointment to highlight (highlighted appointments show with a blue border) it and then click the SMS icon. This will only add the one patient to the 'To' section
2. Select multiple patients to send an SMS to by holding Ctrl and clicking each patient's appointment. This will allow you to highlight multiple patients.
3. You will see the SMS icon in different areas of Clinic to Cloud, follow the above instructions to use SMS in these other areas.