Brief Overview
The User Schedule Review allows users to see a quick overview of a providers schedule. After selecting a timeframe you will see the scheduling category with the appointments on top, hover over these to get more information. To make changes to the scheduler or appointment bookings you will need to go back to the scheduler and make edits here.
Note: This report is only available to users with Practice Admin access.
The Short Version
Go to Reports > User Schedule Review
Select date period and provider
Click Show
Instructions
1. Go to Reports > User Schedule Review.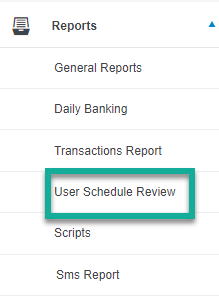 2. Select the date period and provider that you would like to review the schedule for and click Show.

3. The scheduling for the date selected will show with the scheduling category as the background colour and the appointment on top with the patient name.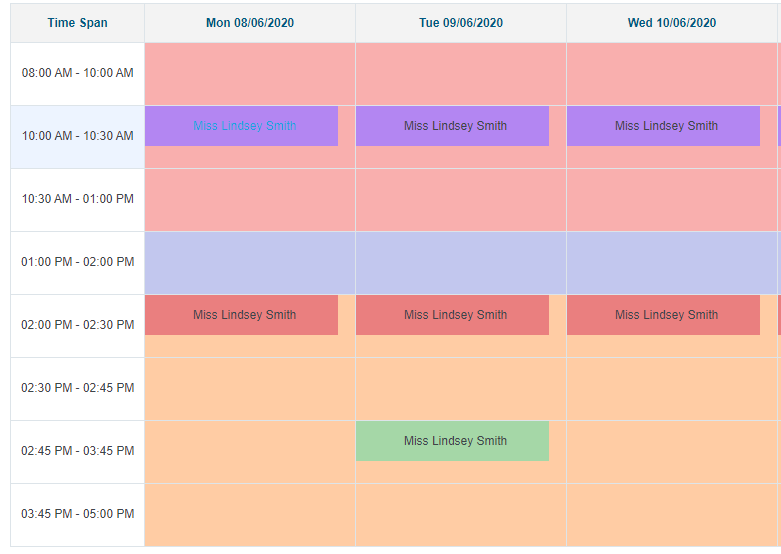 Note: Hover over the scheduling category or appointment with your mouse for more information.
Further Reading