The waiting list is used by the practice to inform patients who would like to be notified if an appointment becomes available in the appointment book earlier than their original scheduled time. Sometimes this list is known as a cancellation list.



(You will find your waiting list in the top left of your scheduler page)
To add a patient to the waiting list there are three options.

From the scheduler
1. Click the plus sign next to the waiting list icon

From the waiting list
1. Click the waiting list icon

2. Click 'Add New'

From the appointment
1. Tick the 'Add to waiting list' box when adding a patient appointment.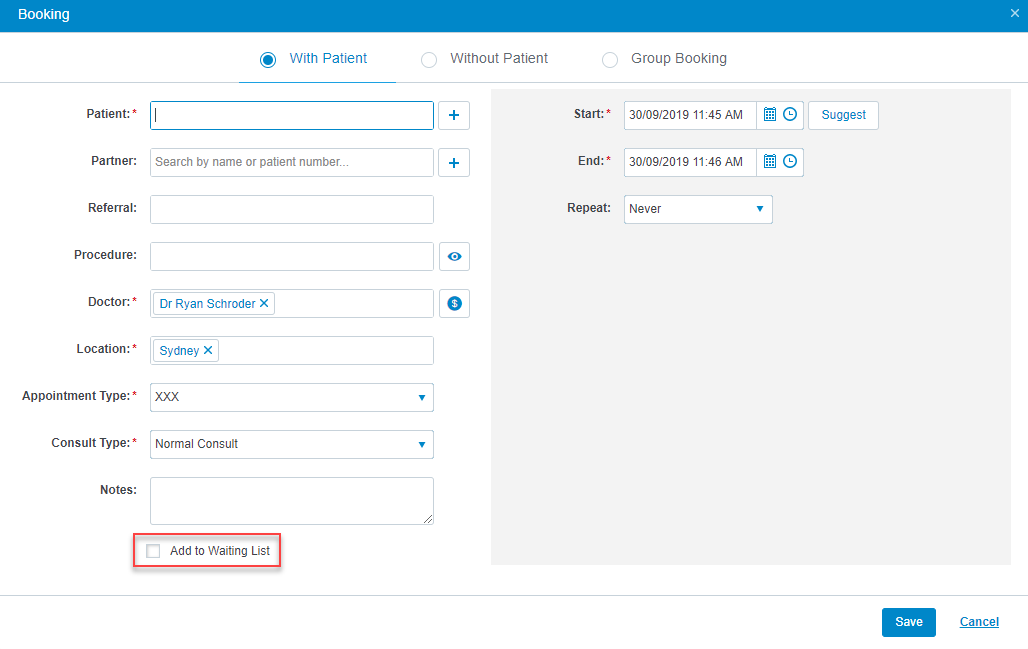 After you click complete the mandatory details (mandatory shows a red *) Add further information if required. Once you hare happy with the information click 'Create'