Brief Overview
Why would you need to manually add a payment and finalise a claim?
If a claim was rejected by Medicare/ECLIPSE but the money was received by the practice manually due to error/s during transmission or problems during review.
The Short Version
Turn on Allow Manual Payments as an Admin user, Settings > Practice Details
Allow Manual Payment, paid manually? add the manual payment and finalise the invoice
Instructions
1. As an Admin user, go to Settings > Practice Details > tick Allow Manual Payments > Select Save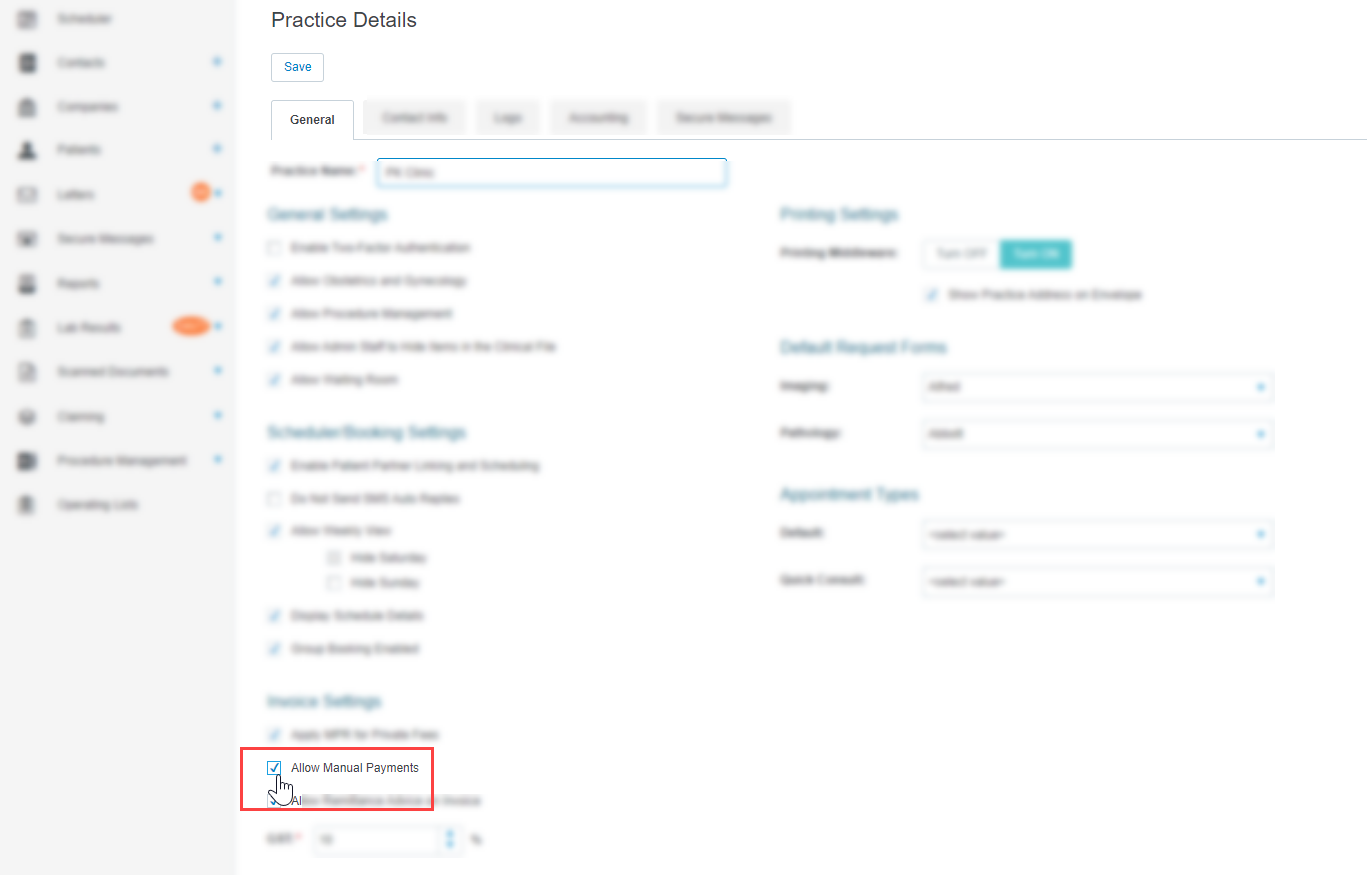 2. Go to Claiming, Is this a Medicare, DVA or Health Fund/ECLIPSE claim?
If Medicare or DVA, select to Medicare
If Health Fund/ECLIPSE, select ECLIPSE

3. Go to the Exceptions tab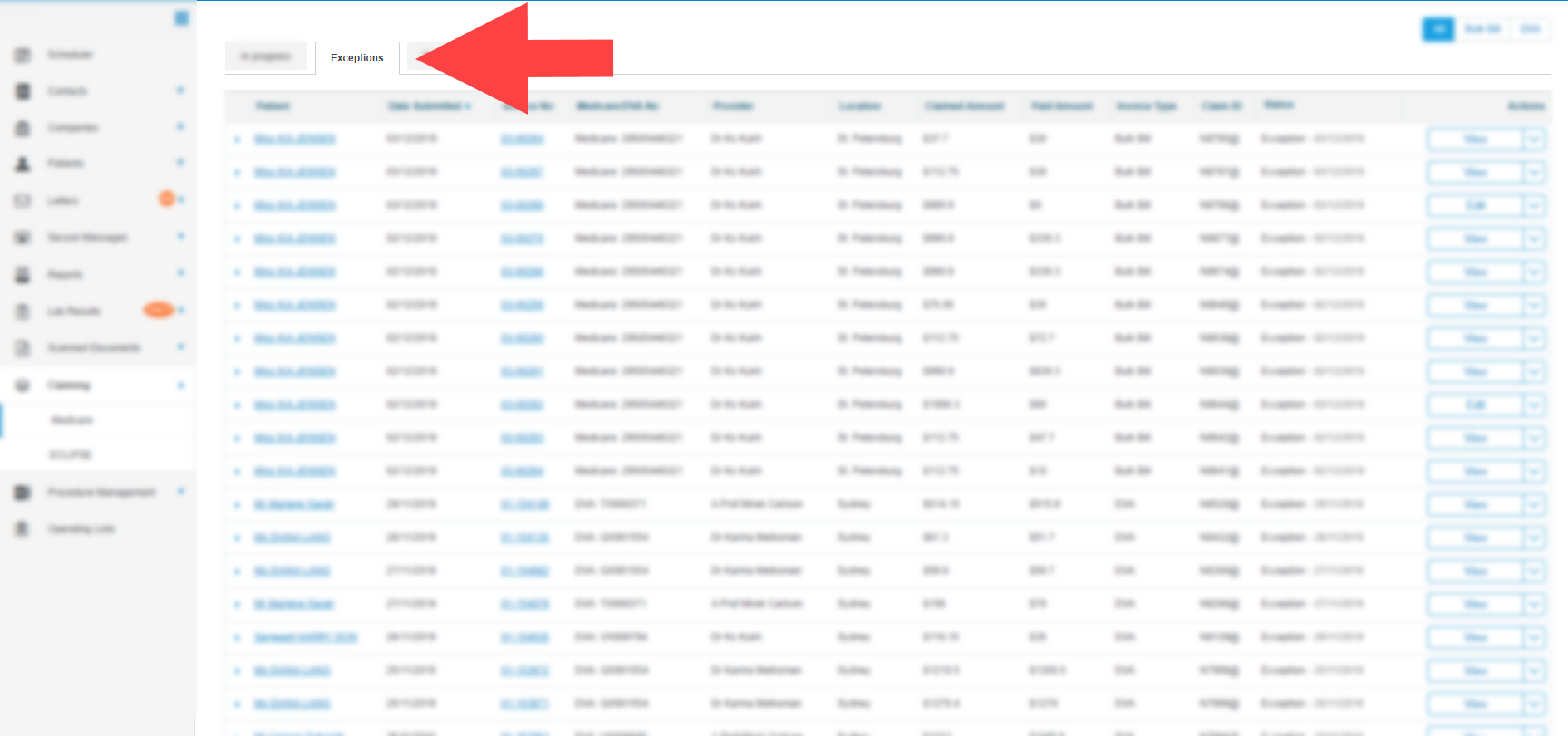 4. To add an Manual Payment or top up Select the drop down on the invoice and choose manual payment
5. Select the Date of payment, the Method of payment and click Apply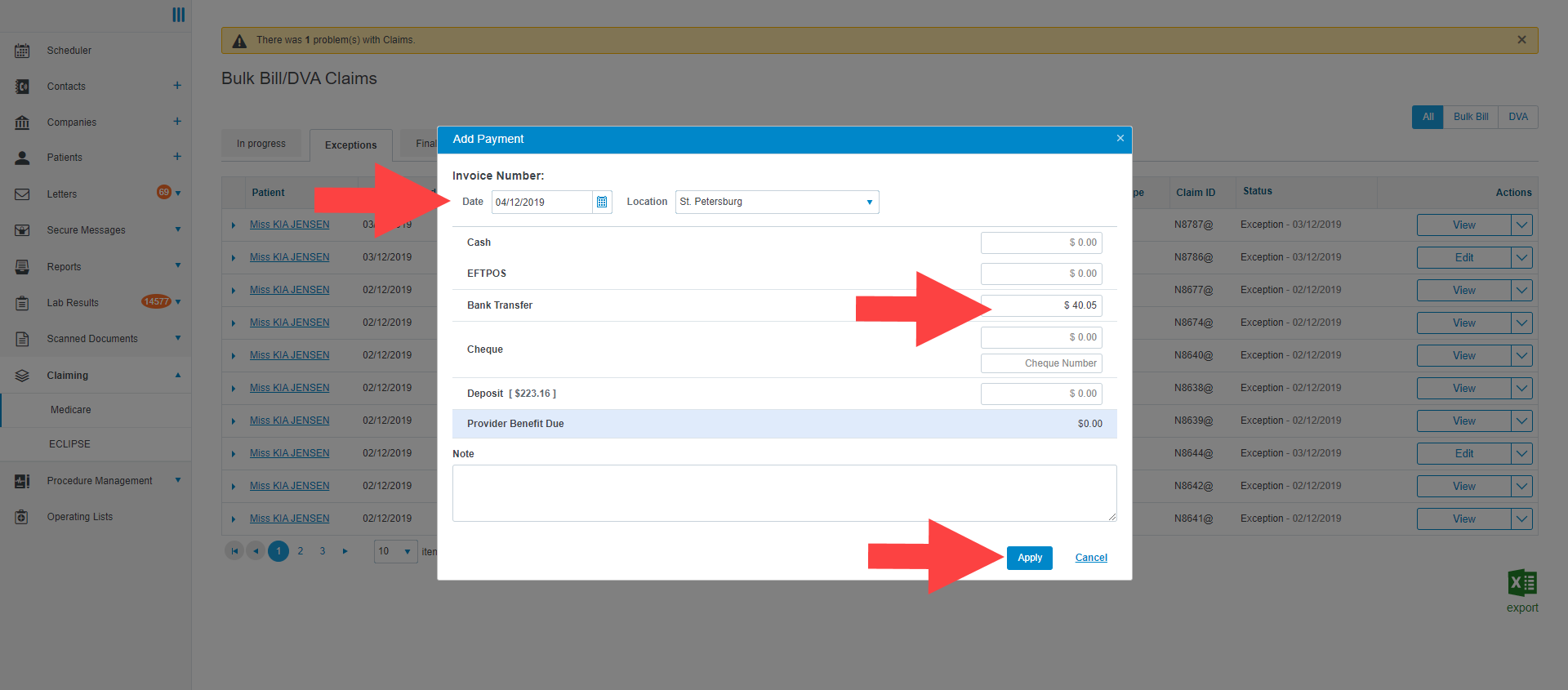 6. The invoice will move to the Finalised tab with a manual payment total on the invoice
Tip If this invoice was partly paid, there will also be remittance information for the electronic portion paid by Medicaere/ECLIPSE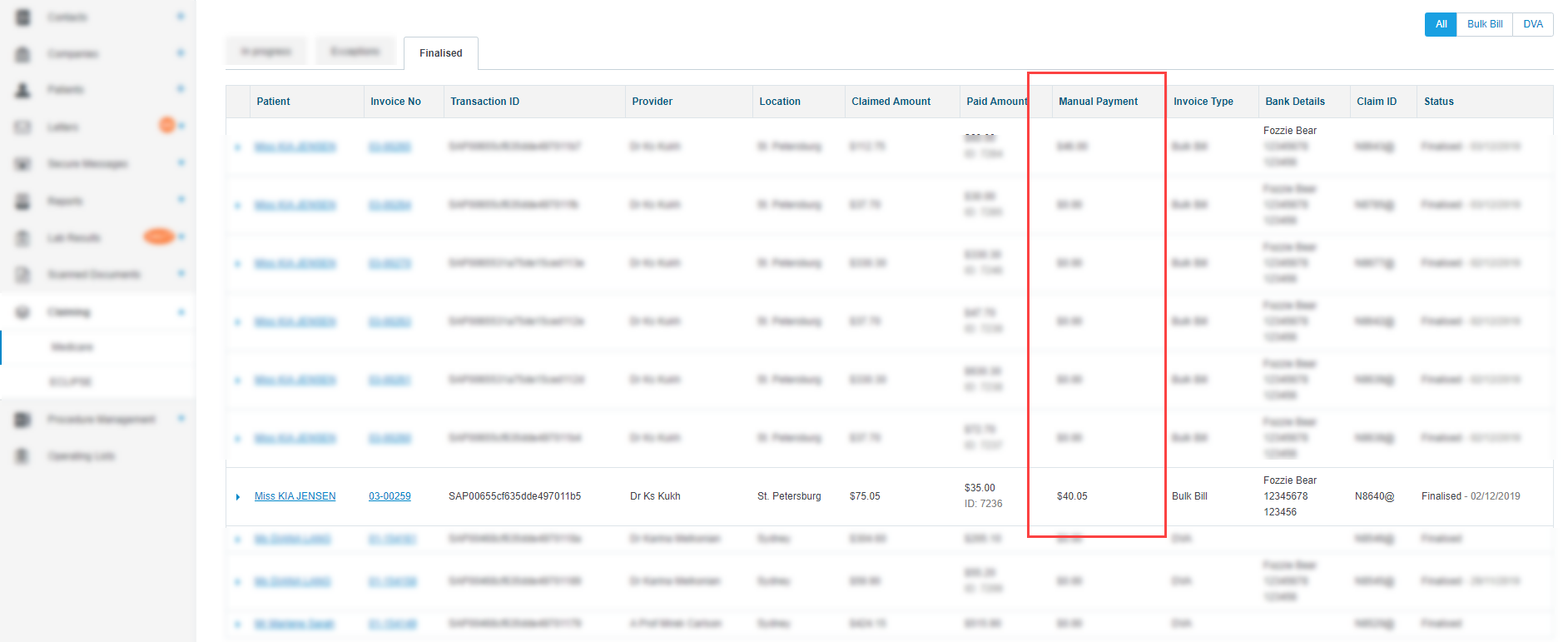 7. The Transaction History on the invoice will display the manual payment information as well as any electronic payments from Medicare/Health Funds