Brief Overview
Within the Patient Portal you will have access to view your Quotes and Invoices, and be able to review your Paid Invoices online. This article is designed to help you understand the components of the Paid Invoices area.
Important: Paid Invoices will only be available if your practice has enabled this function.
Instructions
1. Log in to the Patient Portal.
a. Go to patientportal.clinictocloud.com.au and enter your Email and Password, and click Login.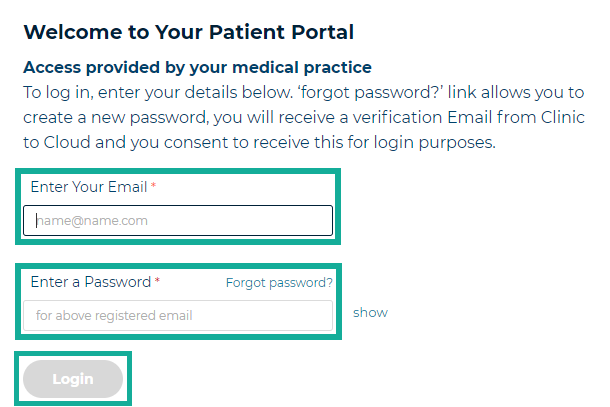 Note: Your password must be at least 8 characters long and include one digit, both upper and low case letters, special character and should not contain whitespace.
2. Within the Patient Portal, select Quotes & Invoices on the left menu.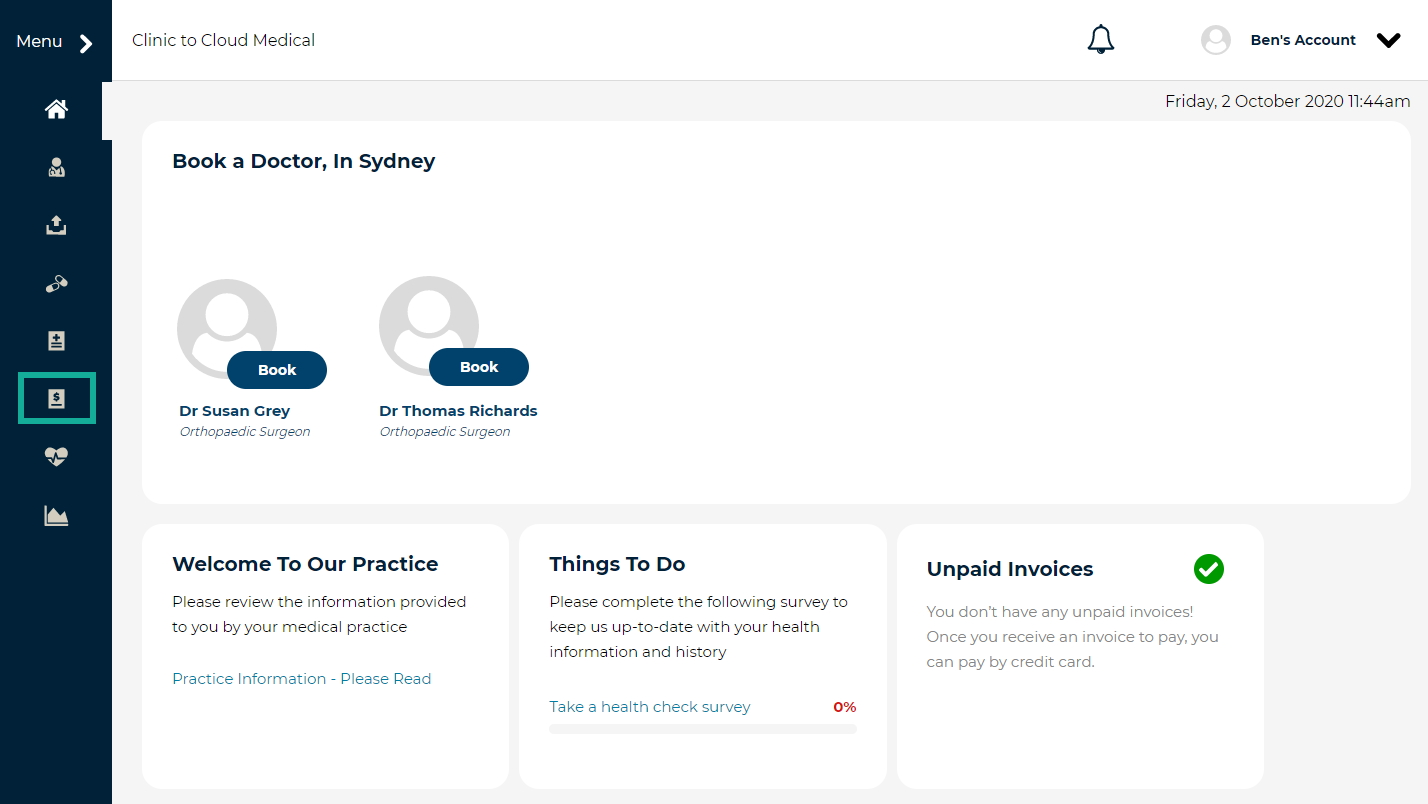 Paid Invoices
All of the invoices that you have paid at this clinic will be displayed here. Click the down arrow to show your Paid Invoices.
Note: If a paid invoice is not visible here, please contact your practice.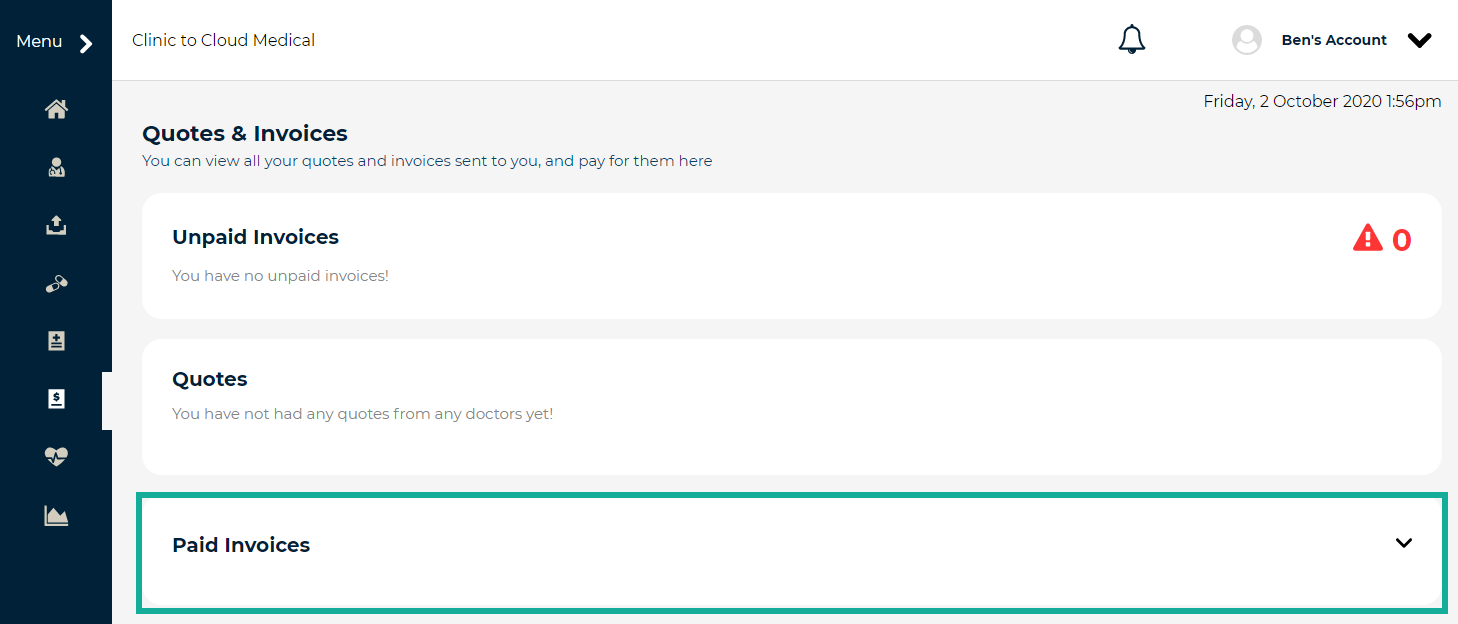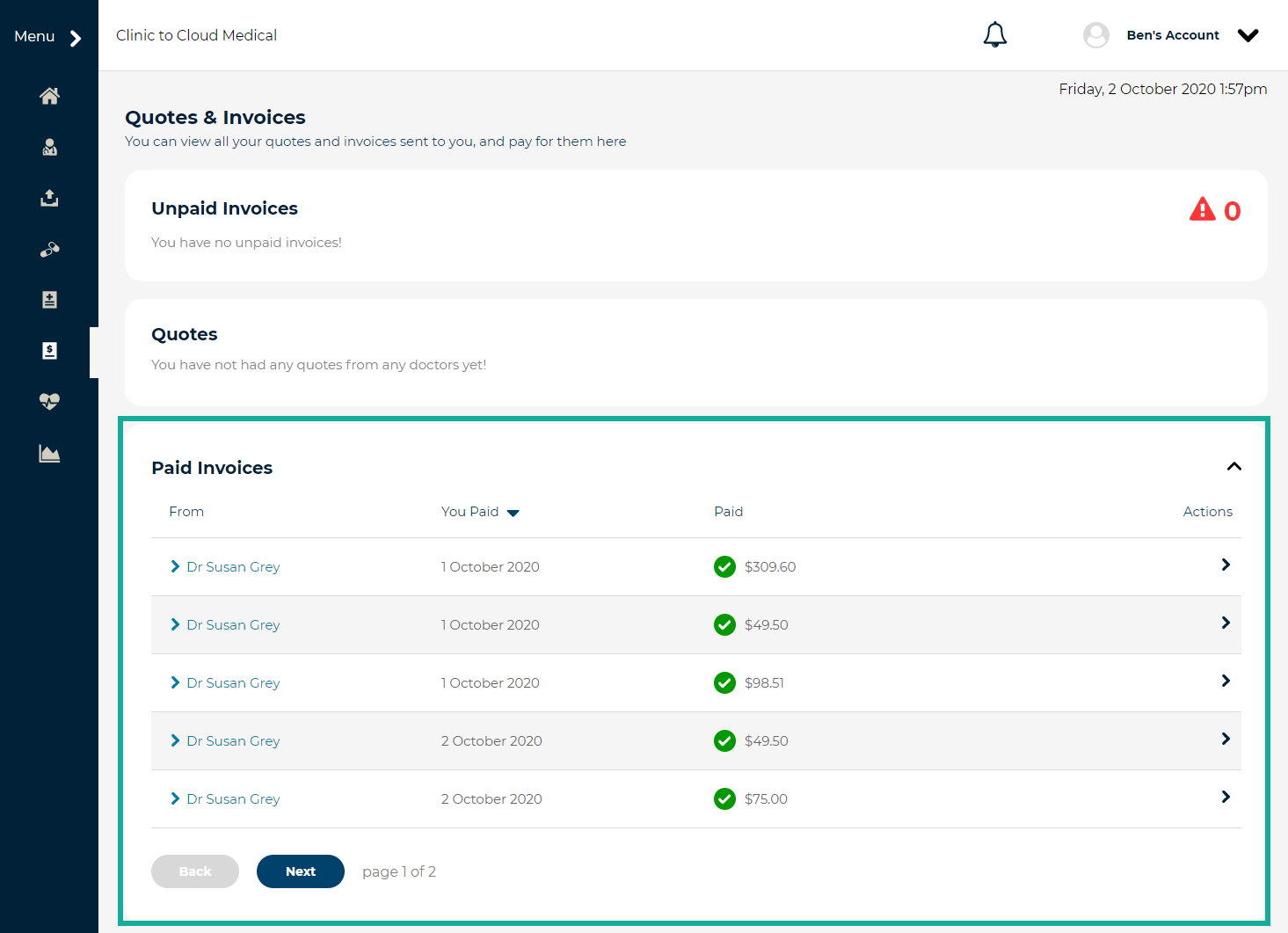 To preview the details of a Paid Invoice, click the Name in the From column to expand the section. Click Close to shrink the section.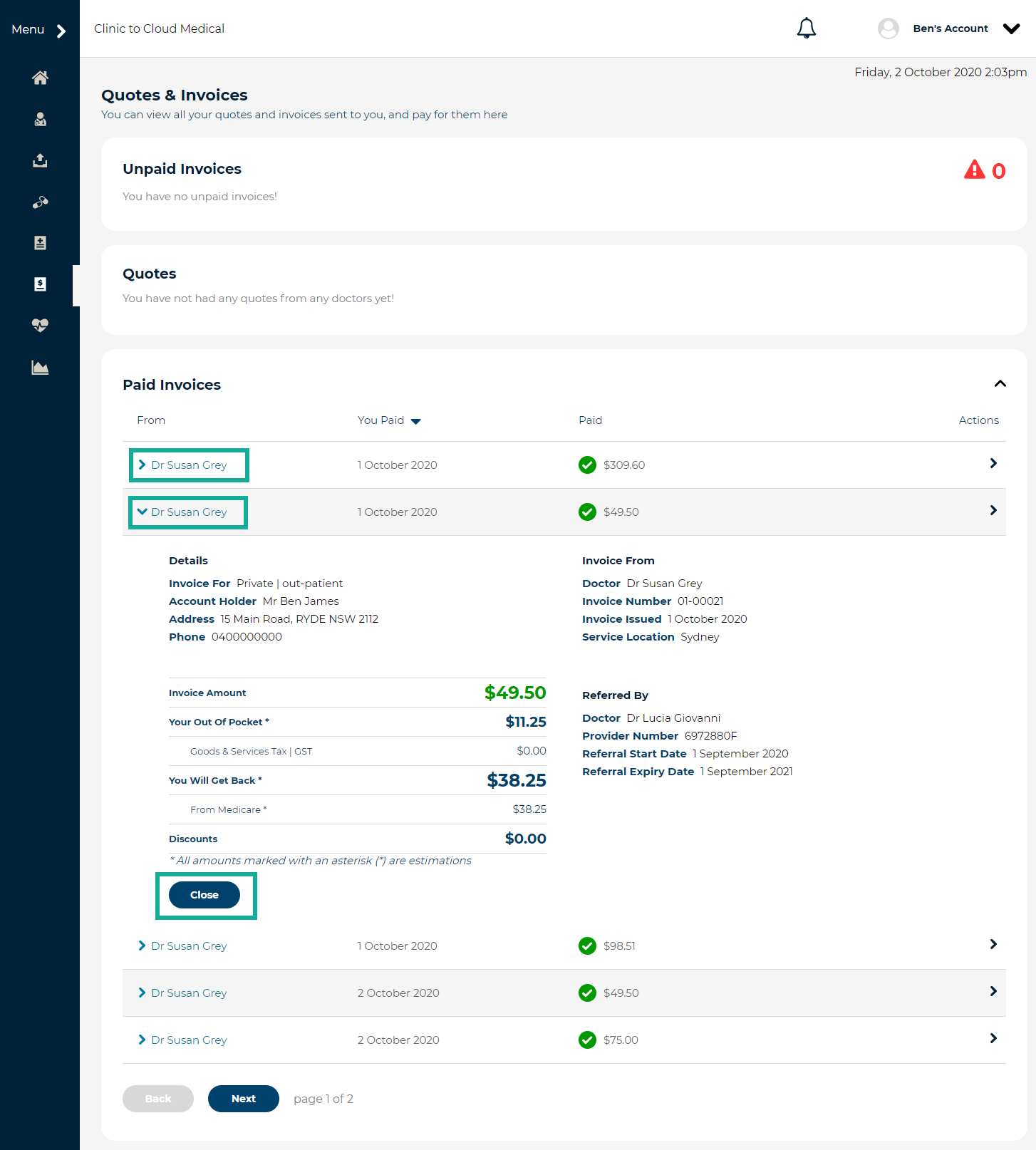 To see the full details of the Paid Invoice, click the Arrow icon in the Action column and select View Details. This will provide you with a PDF document with the full details of your Paid Invoice.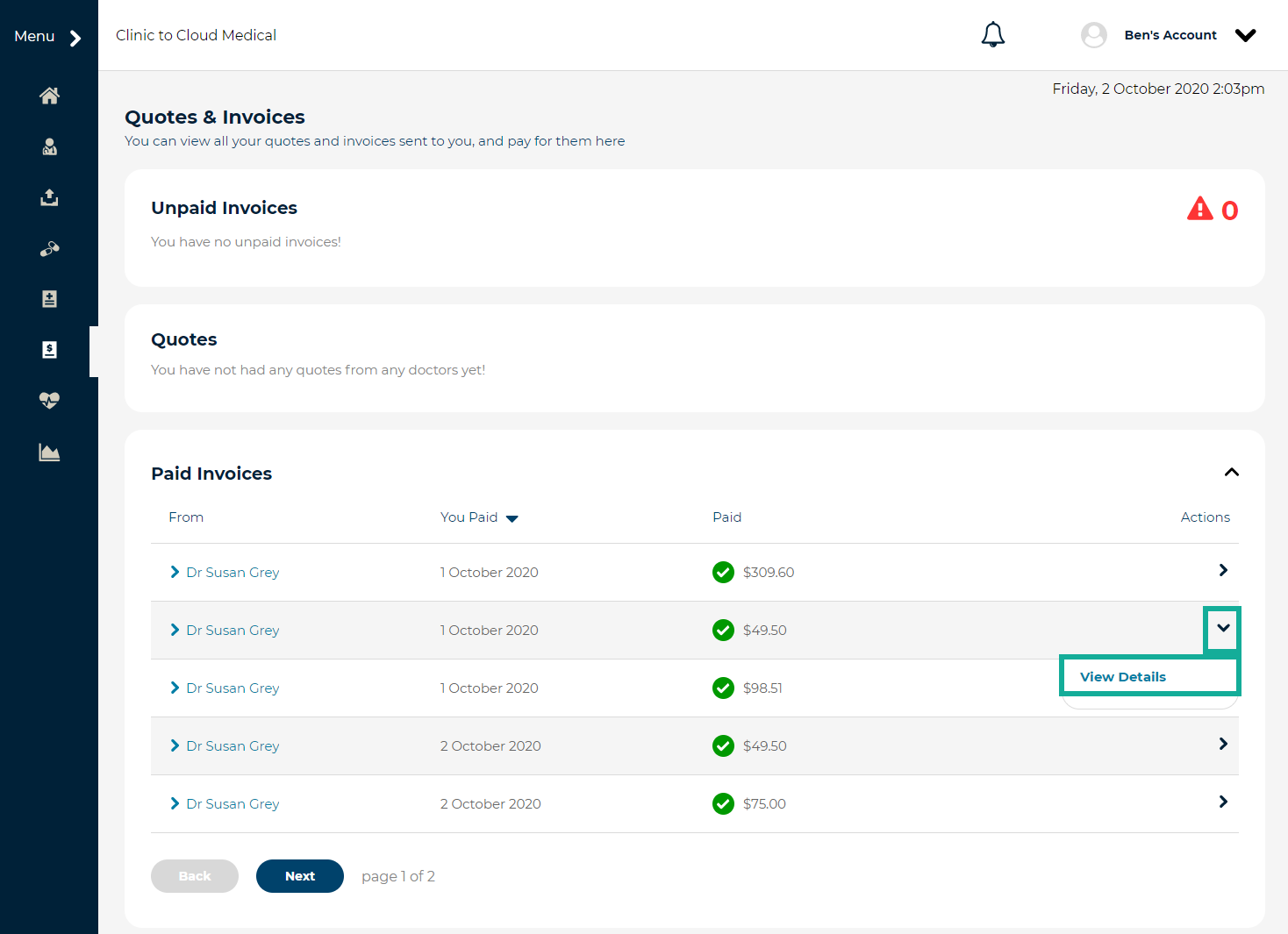 If required, use the Print and/or Download icons in the top-left of the screen. Click Back to Quotes & Invoices to return to the previous screen.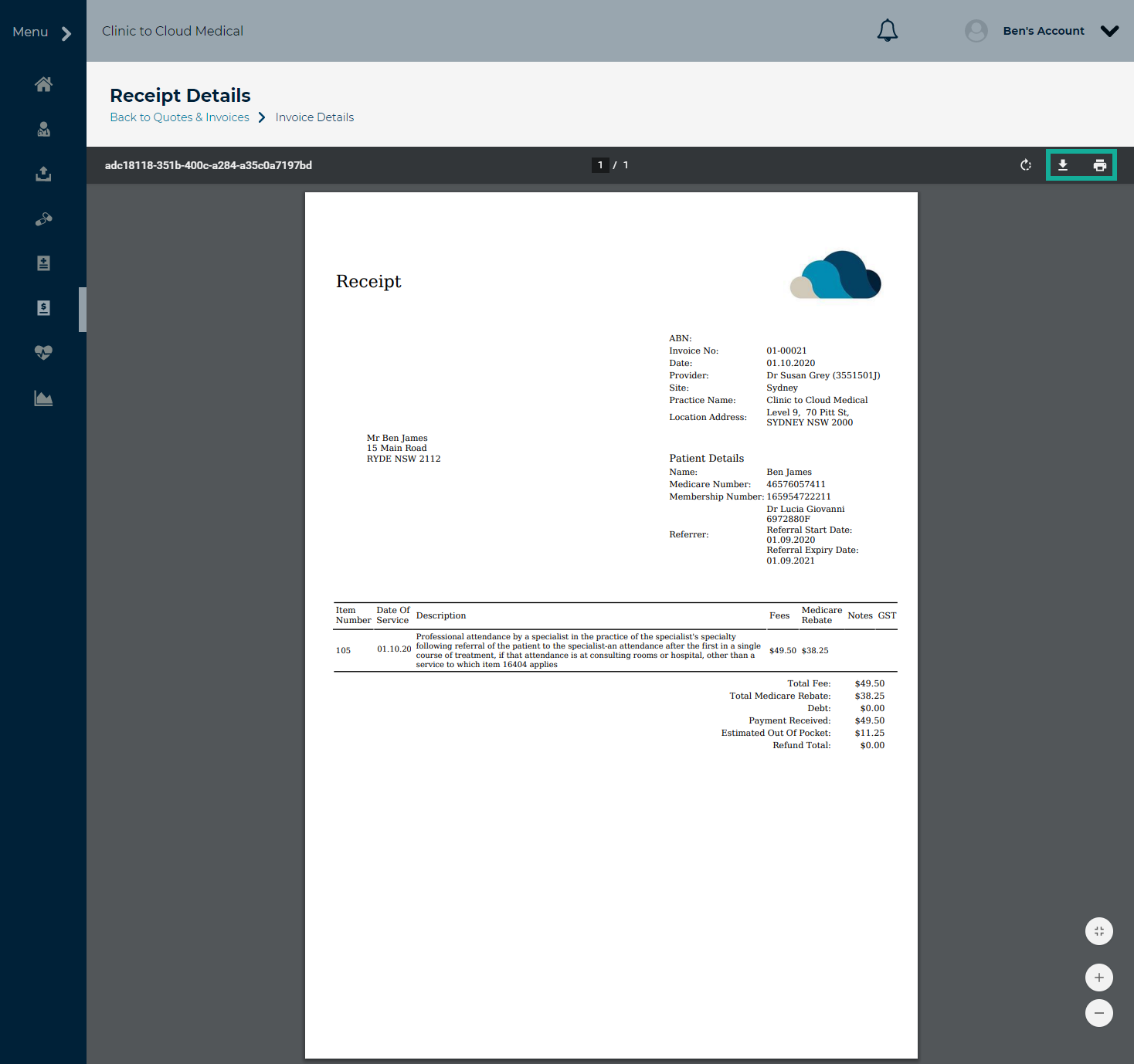 Further Reading