Brief Overview
When a result is received, this can be linked to the original request so that you can ensure all results have been received and actioned. By running the Lab Requests with No Results report you will be able to see any requests that have not yet had a result linked to them.
Note: Only users with Doctor access can link a result to a request.
The Short Version
Open the Clinical File
Go to Imaging/Pathology
Select the link icon
Select the request to link the result to
Instructions
1. Once you have accepted the result into the patient file, open to the clinical file by selecting the clinical file icon and searching the patient name.

2. Select Pathology or Imaging depending on which results you need to link.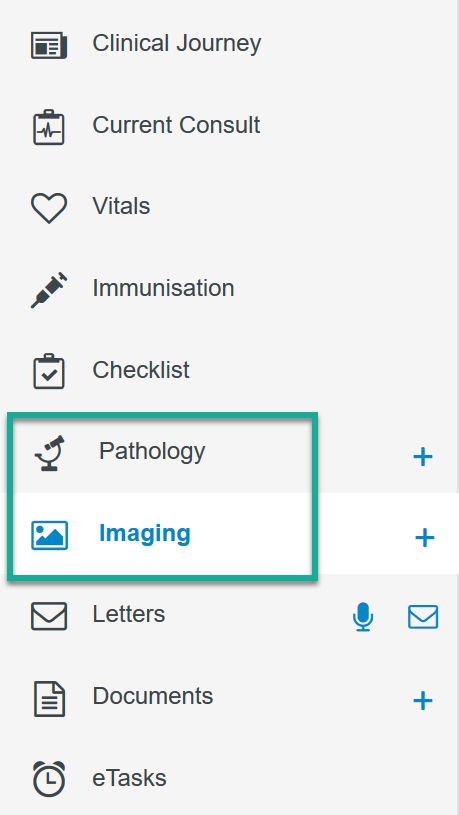 3. Click on the result and you will see a link icon.

4. Click on the link icon and you will see all requests you have created. Find the correct request and click Link.

5. Once linked this request will no longer show in the Lab Requests with No results report.
Further Reading