A letter attaches to a consult, a consult is open for 24 hours from the time the consult begins. If the letter has been created within this 24 hour period the letter can be unsigned up until the lock out takes place.
If it has been created after this lock out takes place it cannot be unsigned and you will need to recreate the letter to make changes.
To un-sign the letter you must be logged in as a provider.
1. Double click the appointment to open the consult
2. Click the letters section on the left panel

3. Click the letter that you wish to unsign. Click Unsign.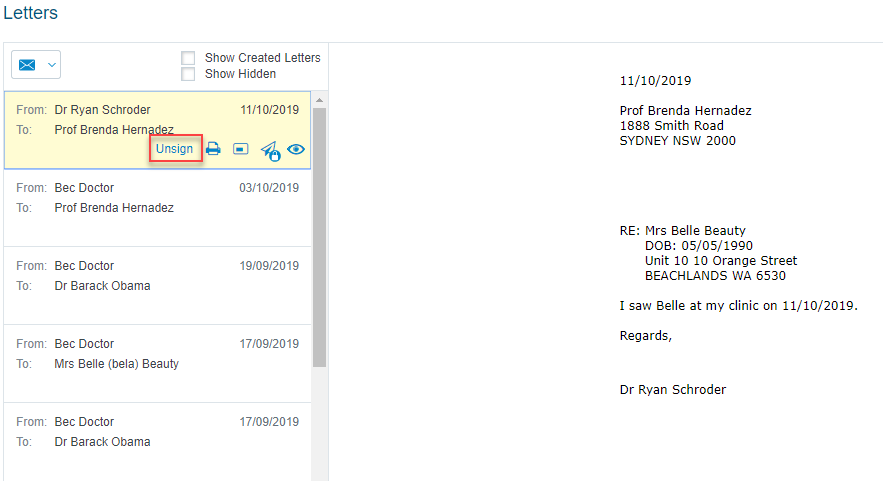 4. This will place the letter into the Letters List > All tab in Draft status. Here you can make changes using the Pencil/Edit icon and sign the letter once you are happy.