When the secure messages are assigned to a doctor and linked to a patient, you are able to action them in the 'Assigned Messages' folder.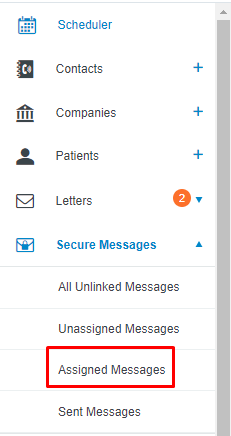 By hovering over or clicking on the message, the original HL7 file can be downloaded by clicking the 
 icon.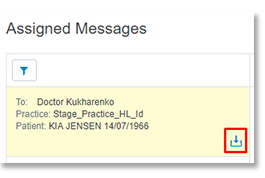 Clicking on a message will activate the toolbar.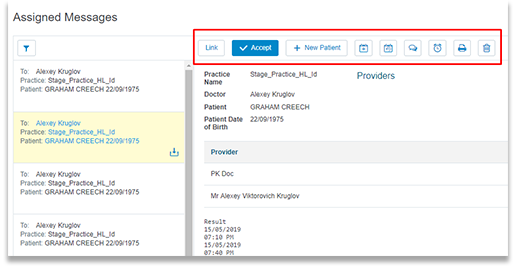 The toolbar provides actions that can be performed without needing to navigate away from the screen.