Brief Overview
The Patient Portal offers the ability to have multiple patients, or practices, linked to one email address for ease of access and management of patient information. For example, if you are a parent with multiple children visiting the same provider, you could have access to all children through one login. Being able to switch between patients and practices means you do not have to logout and login multiple times.
Note: The Patient Portal can only be offered by practices who use our Clinic to Cloud software.
The Short Version
Go to Account menu > click Switch to Other Accounts
Select Switch to go to another linked patient or practice in your list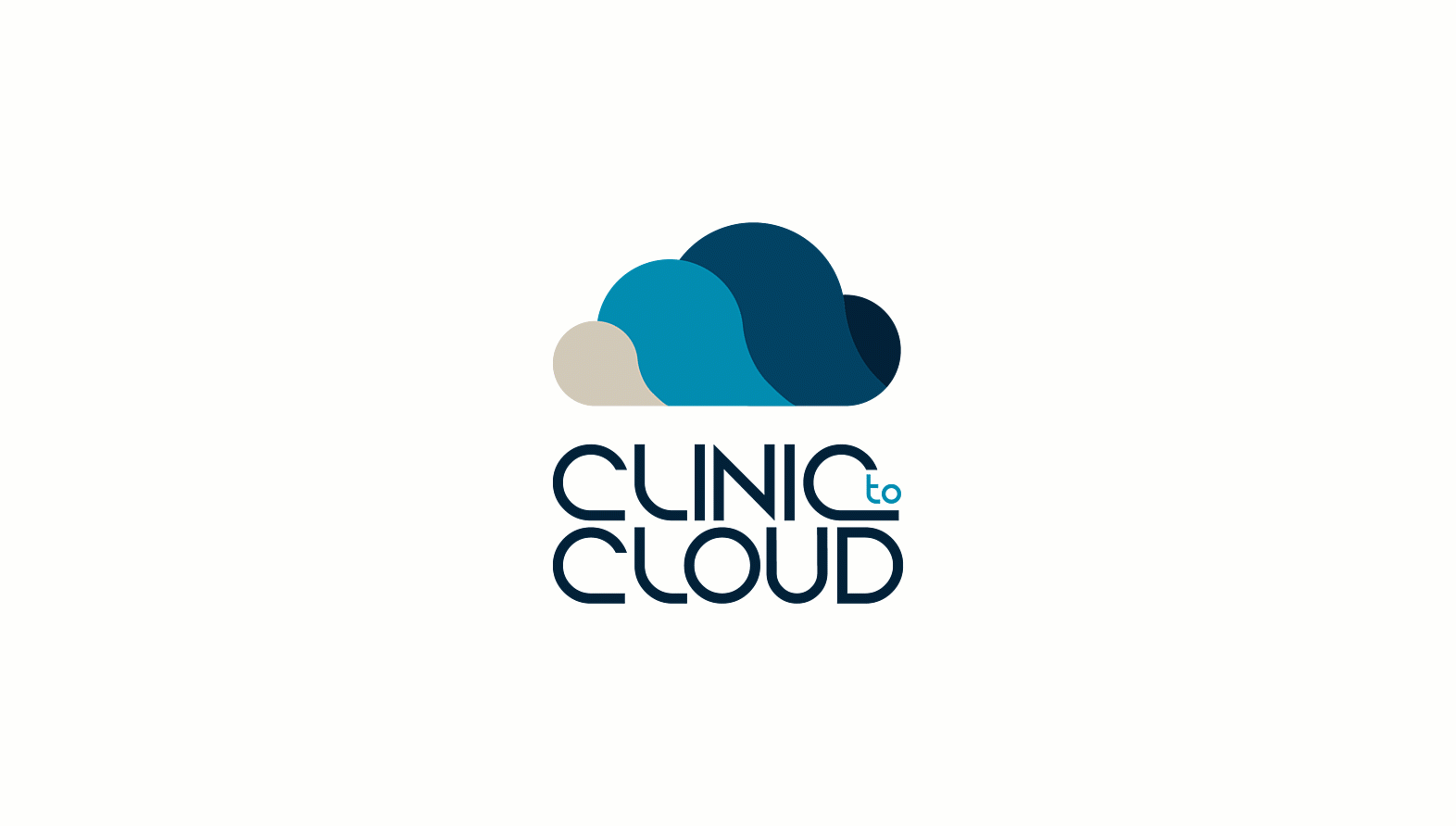 Instructions
1. Go to patientportal.clinictocloud.com.au and use your Email and Password to login.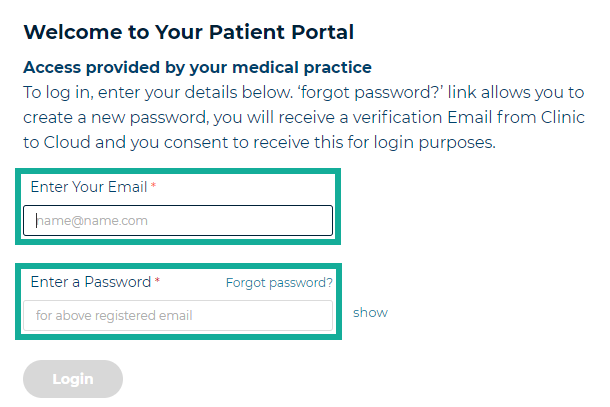 Note: Your password must be at least 8 characters long and include one digit, both upper and low case letters, special character and should not contain whitespace.
2. Choose the linked patient or practice record you would like to view first and click Enter.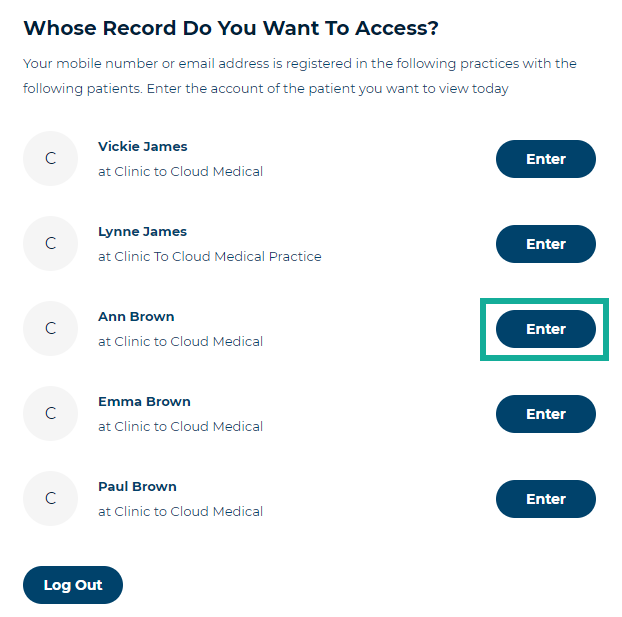 3. To view another linked account:
a. Drop down the Account menu in the top right corner.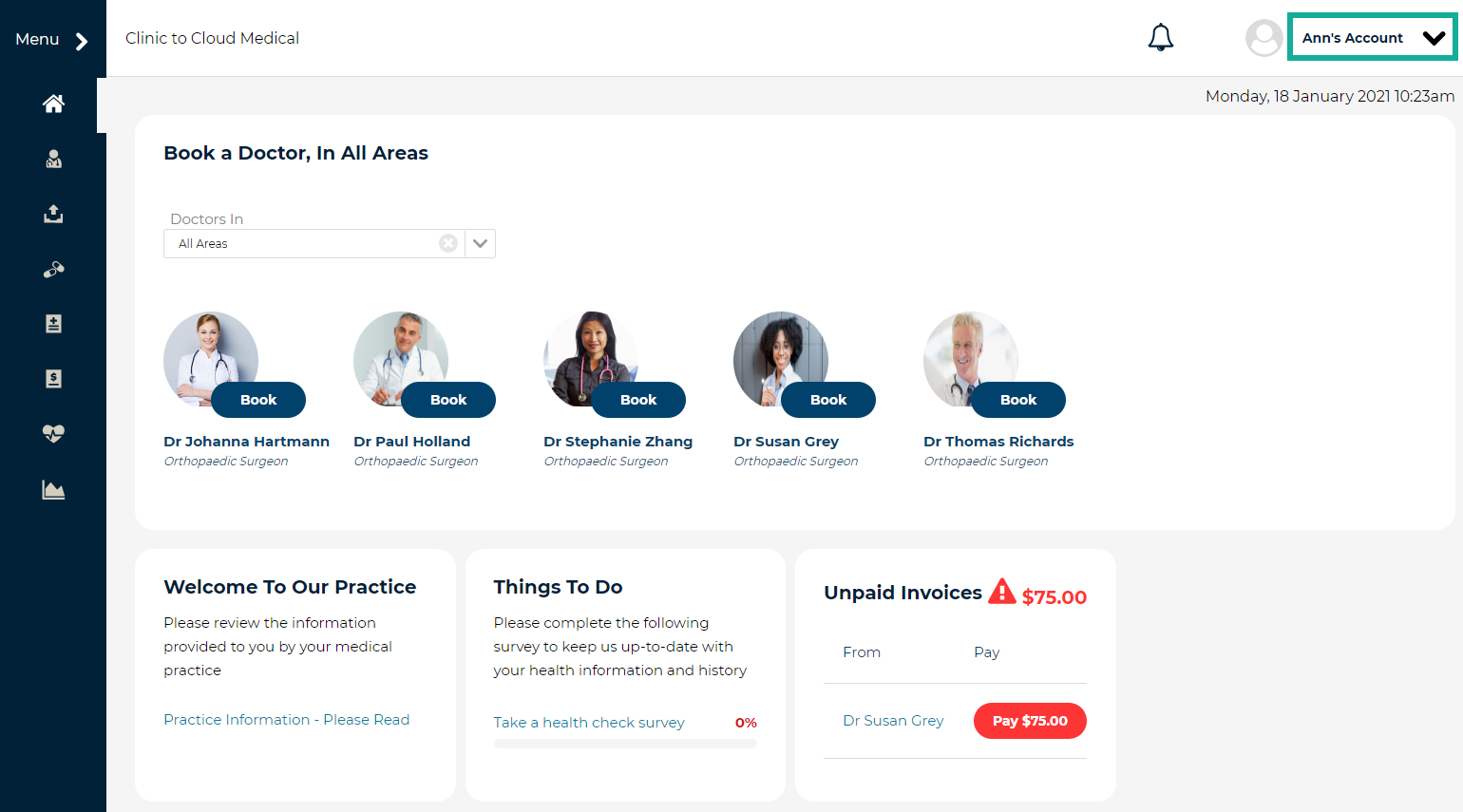 b. Select Switch to Other Accounts.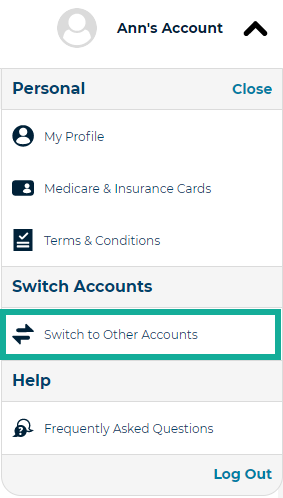 c. Click Switch for the patient or practice you want to view next.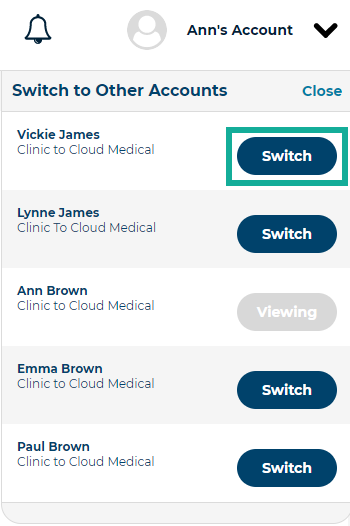 Further Reading