Brief Overview
You can customise what details you would like to print on the fee estimate for the patient. This option is only available for users who have Admin access.
Instructions
1. Go to Settings > Fee Estimate Templates

2. You can then select which options you would want to print when a fee estimate is created.
3. Click Save.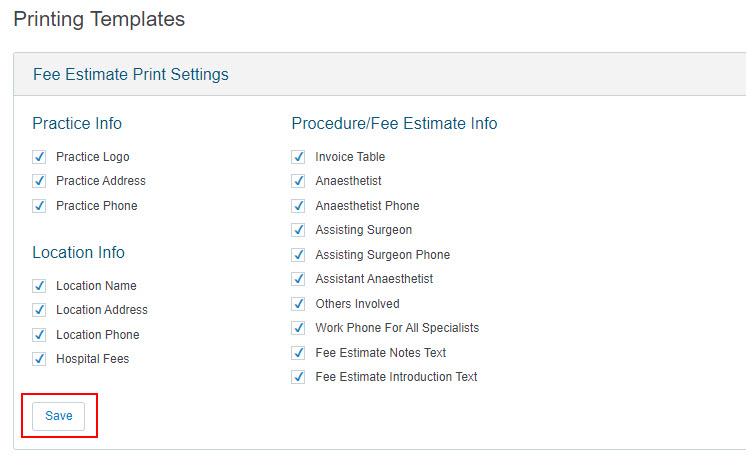 Note: The Anaesthetist and Assistant phone number will print the Work number not the Mobile number. Learn how to update the contact details by clicking here.