1. On your invoice, search for the billing items you wish to invoice.

2. Enter the amount you wish to make payment for in the EFTPOS field.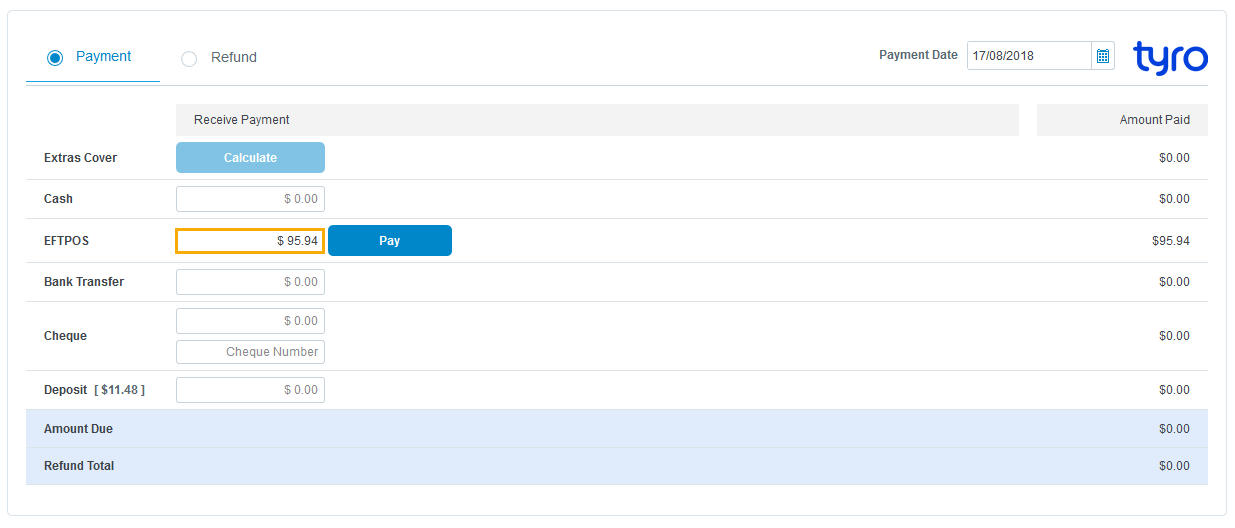 3. Click on the 'Pay' button to begin the transaction.
 4. Complete the mandatory* sections provided and Click 'Start Transaction' to begin.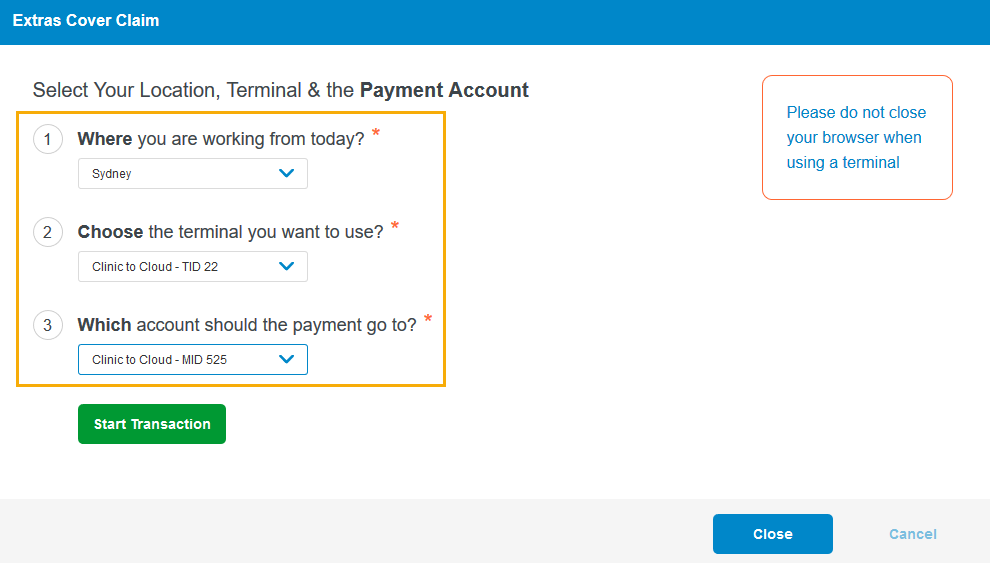 5. Your TYRO terminal will now light up to initiate the transaction.
Follow the steps provided on the below screen.

6. If 'Approved', select whether to print a customer receipt of not.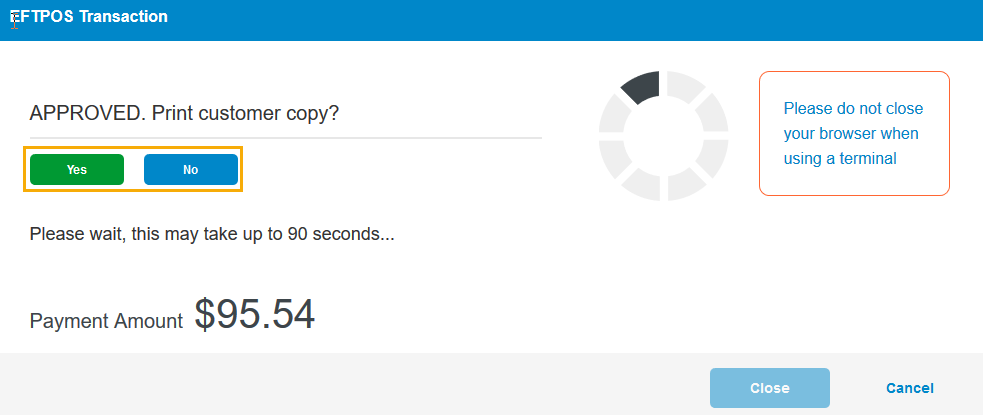 7. Click 'Close' to return to your invoice 
8. Once you have applied your payment, if the patient is entitled to a rebate from Medicare click the 'Claim' button.
This will send the claim to Medicare on behalf of the patient who will be refunded into their nominated bank account by Medicare.