How to add a new location
Please ensure the Doctor has registered for a new provider number for this location if they do not already have one for this specific location.
1. Click Settings > Locations > Add new location
2. Complete details as requested in the first tab. (All fields with a red * are mandatory)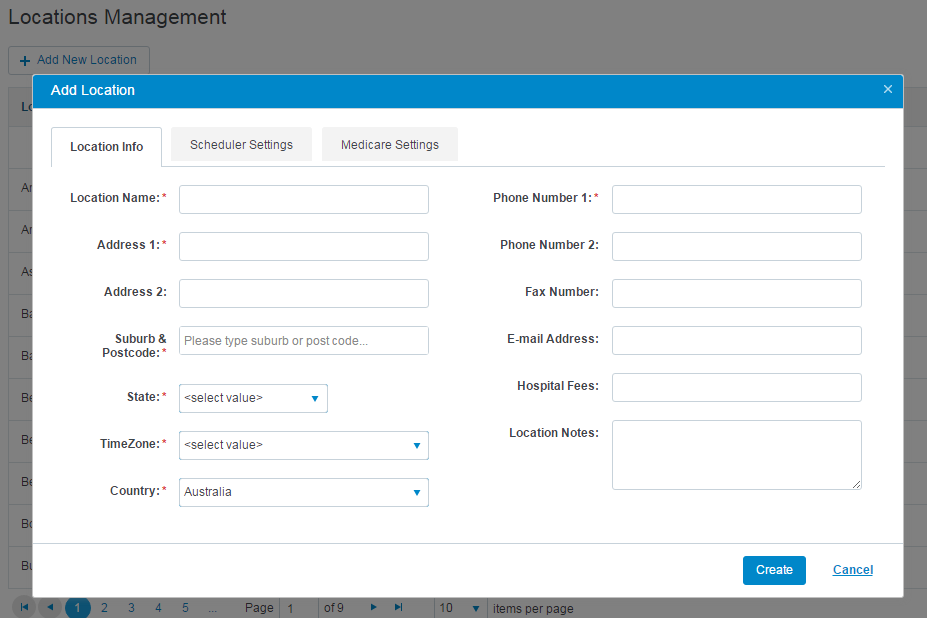 3. Select second tab > Scheduler settings
Complete the fields as per the location setting you would like.


4. Select the third tab > Medicare settings > Add facility ID number and then select request 'Medicare ID'
You will need this generated number to complete a Medicare banking details online claiming form for the new location.
This document is attached, it is called 'Medicare Banking Details'. Submit this form directly to Medicare and confirm this has been completed before billing under this location.
If the location is a Hospital, you will also need to input the facility/hospital ID into here. Your hospital will be able to provide this to you.
5. Once all of the details have been completed select > Create
The Doctors will also need to log into their account and add the provider number for this location. see instructions below.


1. Settings > Users > Click edit pencil next to Doctors name > Click update and configure
2. Find the new location in the list and select edit

3. Fill in the provider and bank details for this location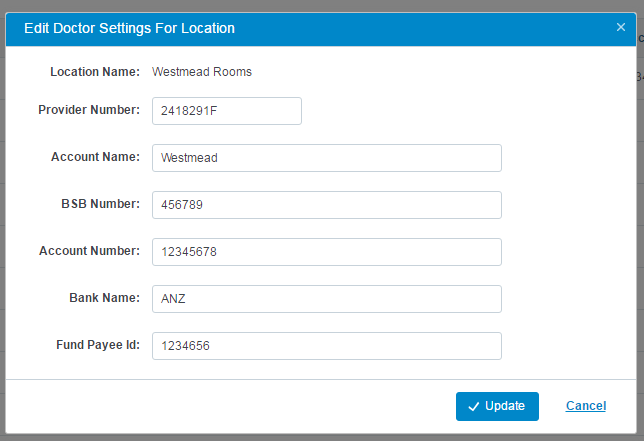 4. Select Update