To ensure the LSPN number is available when invoicing you must first add the LSPN against the location and then link this to each doctor.
1. Go to Settings > Locations > click on the imaging machine icon for the location where you are using the imaging machine.

​
2. Select 'Add imaging machine' and add the details, when complete select the tick icon.

3. Go to settings > Users > Click the edit for the doctor you are adding the LSPN to > Update and Configure > Imaging Machine tab

4. Click on the edit icon for the location you are adding the LSPN to and select the imaging machine. This will show a green tick next to it. Click 'Save'.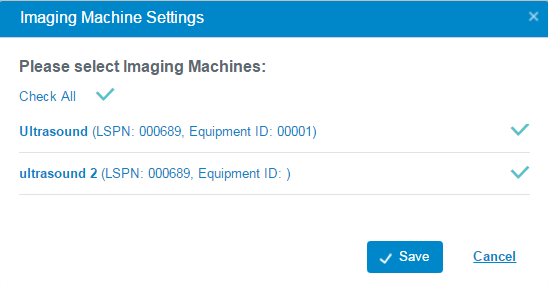 You will need to complete steps 3 and 4 for each doctor using the LSPN.