Create invoice and choose 'Inpatient' or 'Outpatient'
Select 'Private' option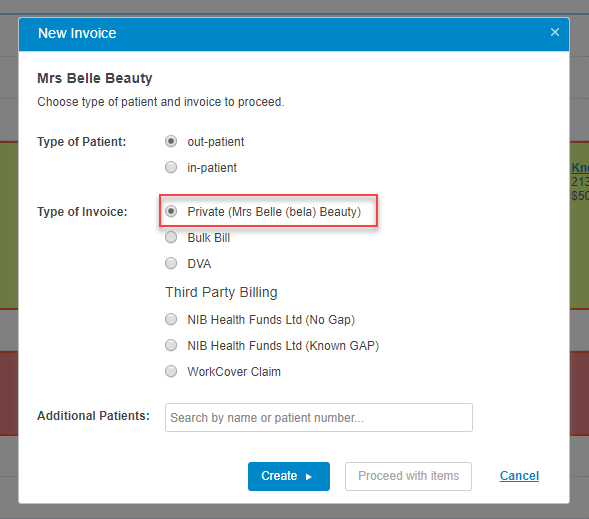 Enter in the relevant MBS item numbers- you can search by item number or description, and can also overwrite private fees.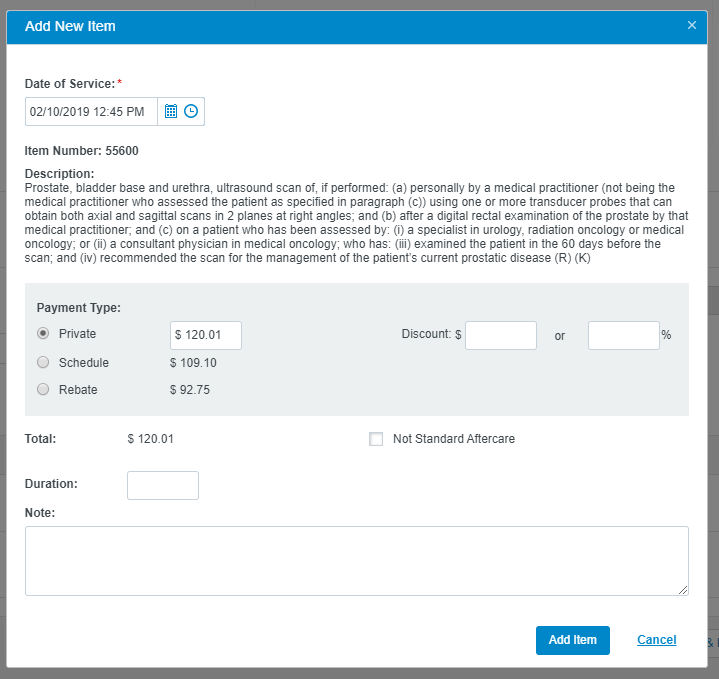 Invoice will illustrate rebate amount once MBS item number has been entered.


Invoice details will be displayed & the referral should be automatically added if it's attached to the patient file, otherwise you can attach it via the PLUS button.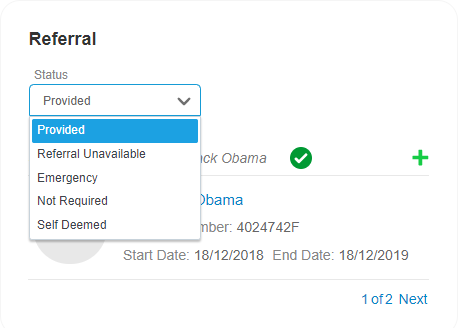 6. If you are using the Patient Portal and would like this invoice to be visible to the patient, leave the Publish this Invoice radio button selected.

7. Select payment method, enter the payment, select 'Save & Claim'.

Note: If the patient has a deposit against their account and would like to utilise this, list the value in the deposit field and that will be used against the payment of the invoice.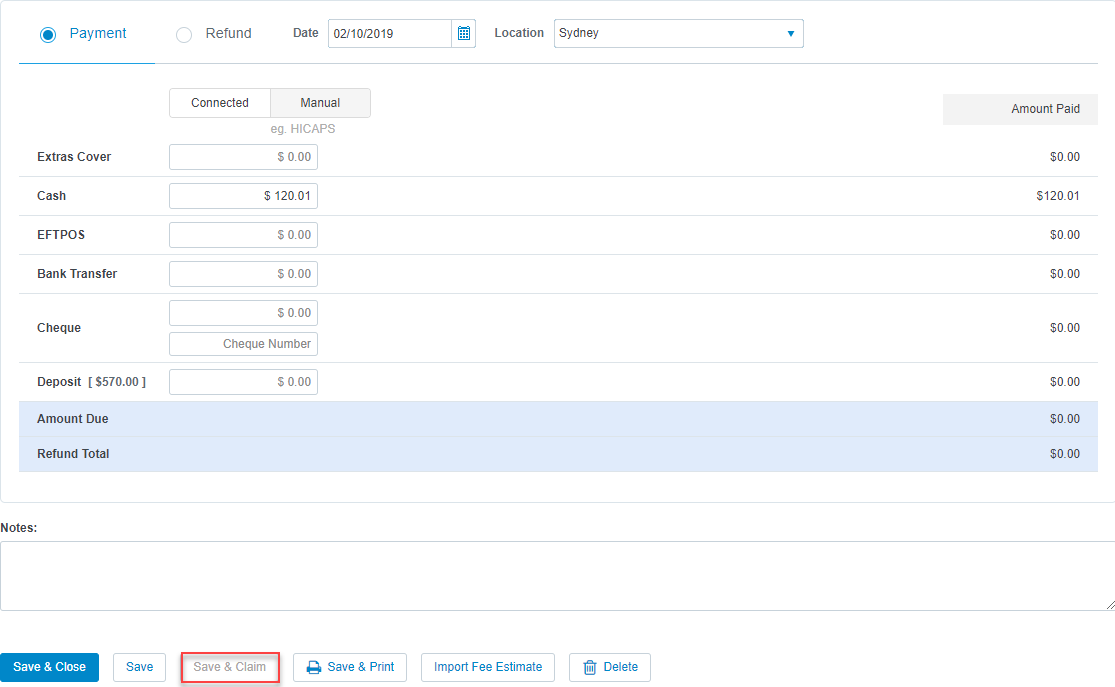 8. Once the invoice is submitted and pushed through to Medicare, it will be processed. If the claim has been successful, you can click the 'Patient Claim' tab & assess the status of the claim.
Below is an example of the claim with sensitive information blacked out as this is a realistic representation of what it would look like. If the claim is unsuccessful it will be represented. Patients use this invoice and take it to their Health Funds to assess eligibility of further claims.