You can select favourites for printing labels which can then be loaded each time you need to print a label.
Go to Settings > Printing Templates

1. Go to 'Add New Favourite'
2. Name the favourite and tick which options you would like to use for this favourite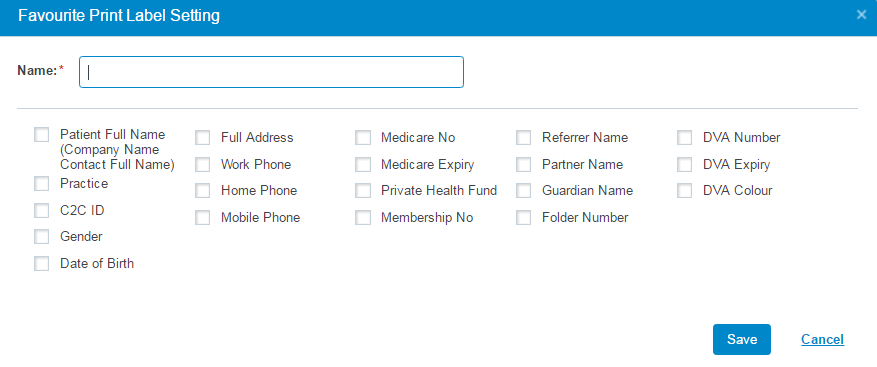 3. Click 'Save'
When you print a patient label you can now load this favourite and the fields will be selected.
You can edit the favourites by selecting the pencil icon. Once you have made any changes select 'Save' to save the changes.
You can delete the favourite by selecting the delte icon.