Go to Settings > Define Your C2C

Select 'Scheduler Category' from the drop down.
Add Scheduler Category
1. Select 'Add Item'

2. Name the category
3. Select which appointment types can be booked when this category is used in the 'Appointment Type Field'
4. Select the colour you would like this scheduler category to be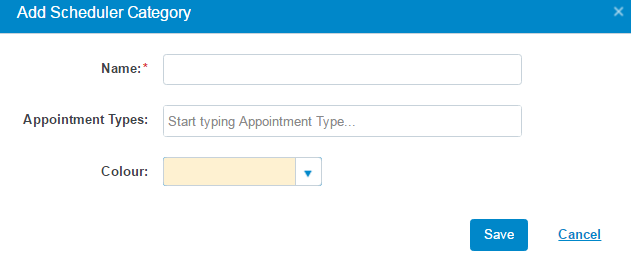 5. Click 'Save'.
This scheduler category will now be available when creating a doctor schedule.
Edit Scheduler Category
1. You can 'Deactivate' the category. This will mean that this scheduler category is no longer available when creating a scheduler.
2. Deactivated scheduler categories can be re activated by selecting the 'Active' icon.
3. You can edit the scheduler category by selecting the pencil icon, you can change the name, appointment types and colour of this scheduler category. .
4. You can delete the scheduler category. Only those which are currently not being used can be deleted.