This release forms the latest update in the rebuild of the Operating List functionality, introducing the inclusion of patient email and Diabetic Status upon the printed Operating List. Additionally, you may now customise the information that is printed in the header on each Operating List page. Finally, Operating Lists may now be sent to multiple recipients at a time, with the introduction of a new email overlay.
Diabetic Status & Email Added to Print Out
If a patient has a Diabetic Status and/or Diabetic Status Comment added to their Health Status within the clinical file, then this information will now print on the Operating List. Similarly, if a patient's email address is present within the demographic window, their email address will now print on the Operating List.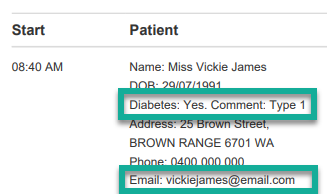 Customisable Operating List Headers
You may now access a series of togglable options in the Operating List Preferences window to control the information that prints in the header for each procedure on the Operating List.

Email Overlay & Additional Email Recipients
A new overlay will be displayed when you open the email functionality from within the Operating List window. Any anaesthetists, assistants and other Contacts added to the Fee Estimate will prefill into the CC Recipients for the Operating List, and will receive a copy once the email is sent. If a Contact does not have an email address recorded, this will be displayed so you may open their Contact record from the Contacts menu on the sidebar, and add an email address.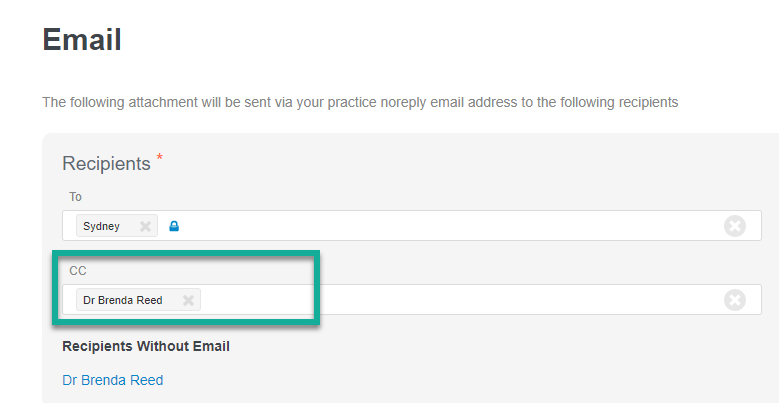 Bug Fixes
Applying a filter will now allow you to print only the filtered Operating Lists rather than all lists.
The Start and End Date Filters in the Operating List window will now apply correctly.
Patient information will now print together on the Operating List.
Further Reading