This release focuses on the addition of a Diagnoses field to the clinical consult which is integrated with Snomed Clinical Terms (CT).
We have also released the first steps towards My Heath Record integration. This release is a preparation release laying the foundations for the integration and will not yet be available for you. We will let you know when the My Health Record integration is ready to be set up.
Diagnosis with Snomed
Our new Diagnoses option is available within the clinical consult for users with Doctor access. This new integration with Snomed CT allows you to search for the most comprehensive, multilingual healthcare terminology in the world.
To learn how to add a diagnosis to the clinical consult click here.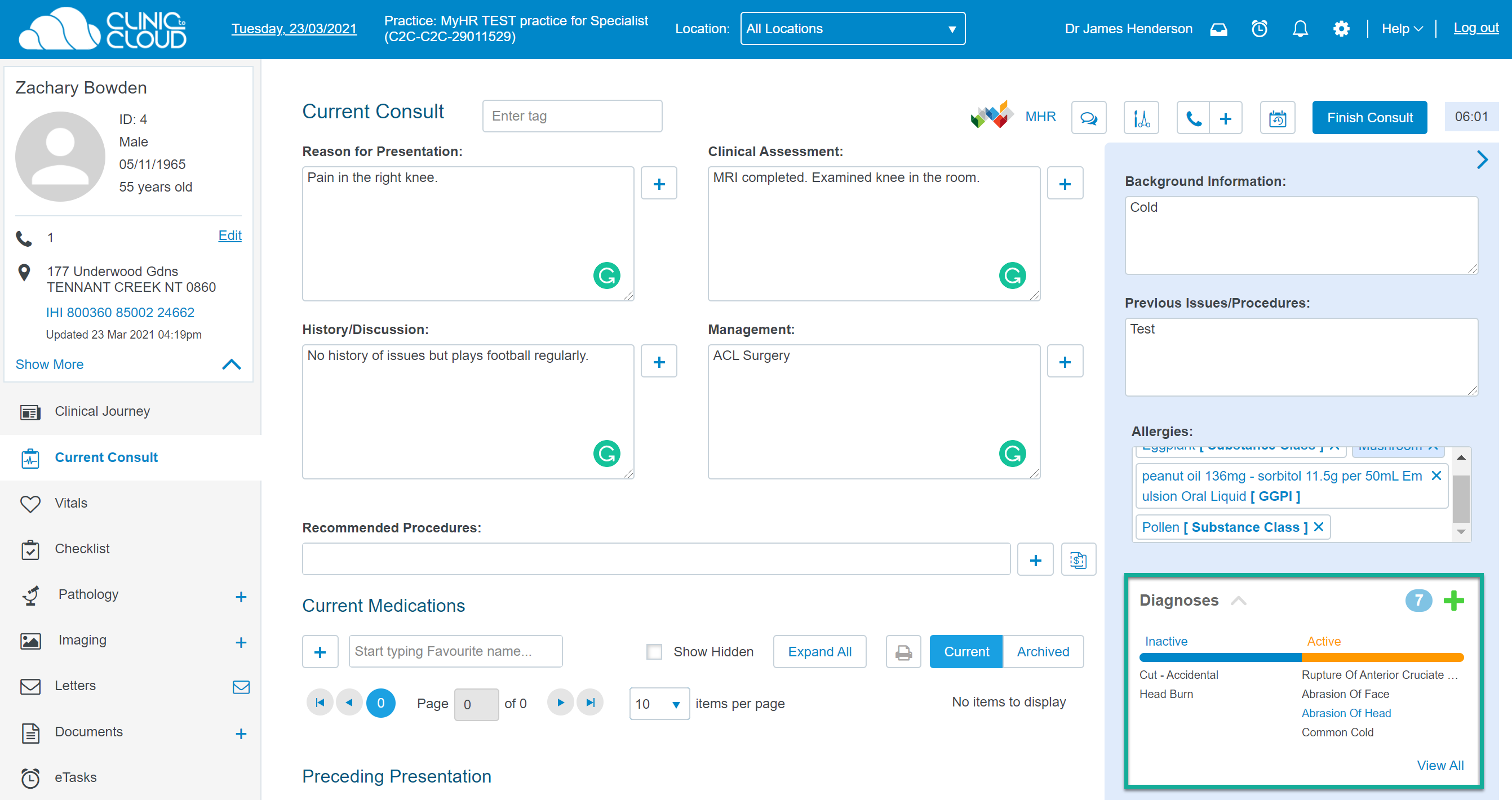 What to expect next
Once our integration with My Health Record is complete we will let you know and will provide you with steps on how to set this up and start using the integration. Look out for our future product release pages for this information.