Overview
This product update to Clinic to Cloud brings exciting changes to the Patient Portal, introducing streamlined access management, an improved patient experience when signing up and using the Patient Portal, and enhancements to the Patient Portal Settings.
The Patient Portal is able to be used on mobile, tablet, desktop and laptop devices.
New Patient Portal Website
The Patient Portal is moving to a new website, which provides the technical advancements to improve the look and feel, and login experience for your patients. The new Patient Portal URL is patientportal.clinictocloud.com.au
When a patient uses the old Patient Portal link, they will be automatically redirected to the new website. The patient will be asked to bookmark the new page and set a new password, as well as review their basic demographic and accounts information.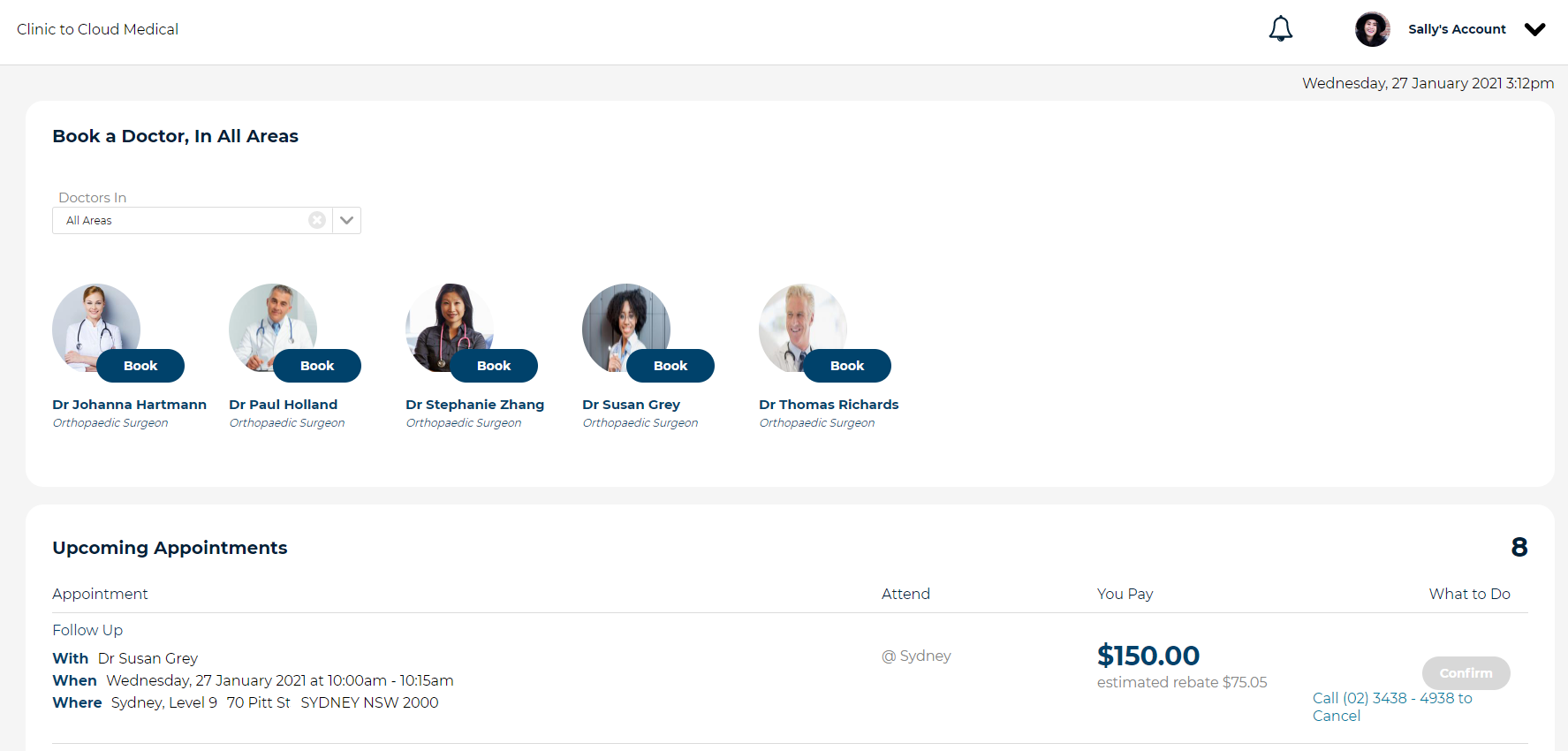 New Patient Portal Help Centre
To assist patients with using the Patient Portal, we have created a segment of articles and videos on our website called the Patient Hub. Patients may access articles and videos within here to assist with how to navigate and use the Patient Portal.
The Patient Hub can be accessed by clicking this link.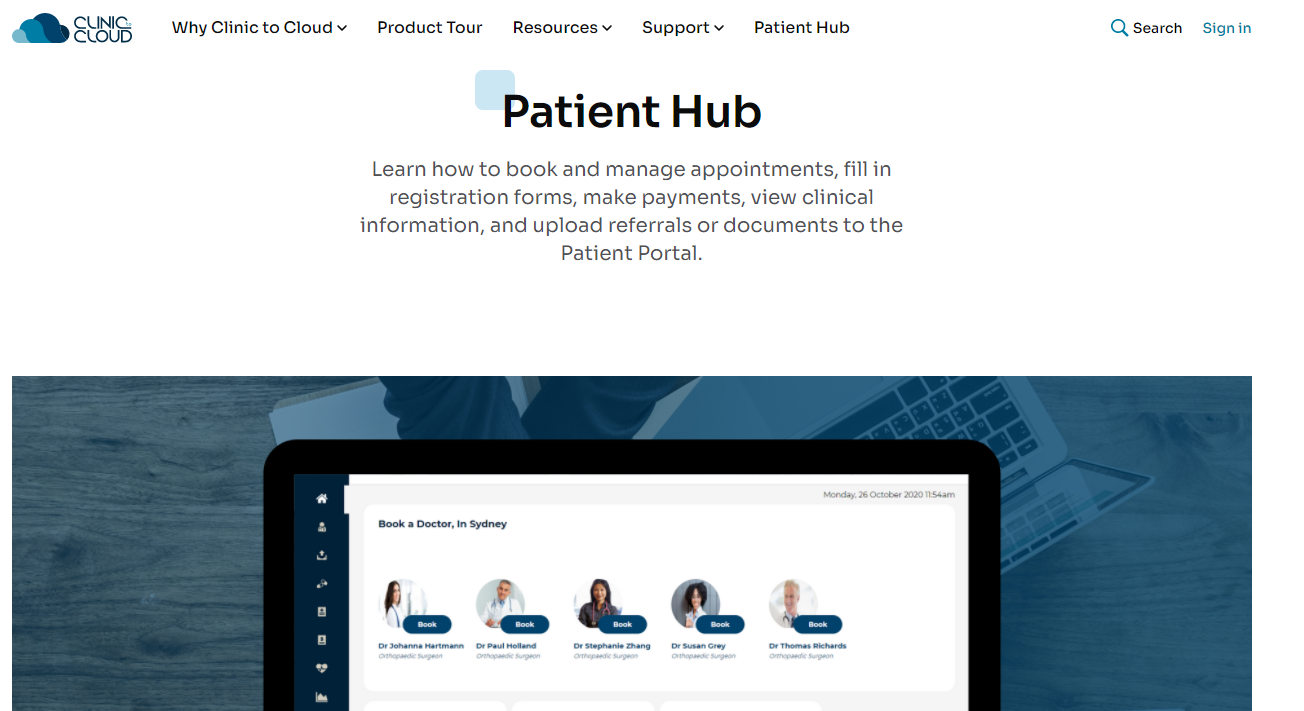 New Patient Portal Access Management
Patient access to the Patient Portal is now managed through the Patient Portal access feature located within the Edit mode of the Patient Demographics screen. The Patient Portal access area also allows you to manage whether the patient or someone else should have access to their Patient Portal.
Read this article to learn more.

New Patient Portal Login Process
We have made significant changes to the invite process so that it is simpler and streamlined:
Patients will now receive one generic email with an activation link that will take them directly to the Patient Portal, where they can set their own password and start using the portal.
The invitation email has been repurposed into a new section within the portal, where the patient can review your important practice information anywhere, anytime.
Patients will also receive an SMS (if a mobile has been entered into the Patient Portal access window) to remind them to check their email for the activation link.
For more information, please see this article on how to log into the Patient Portal.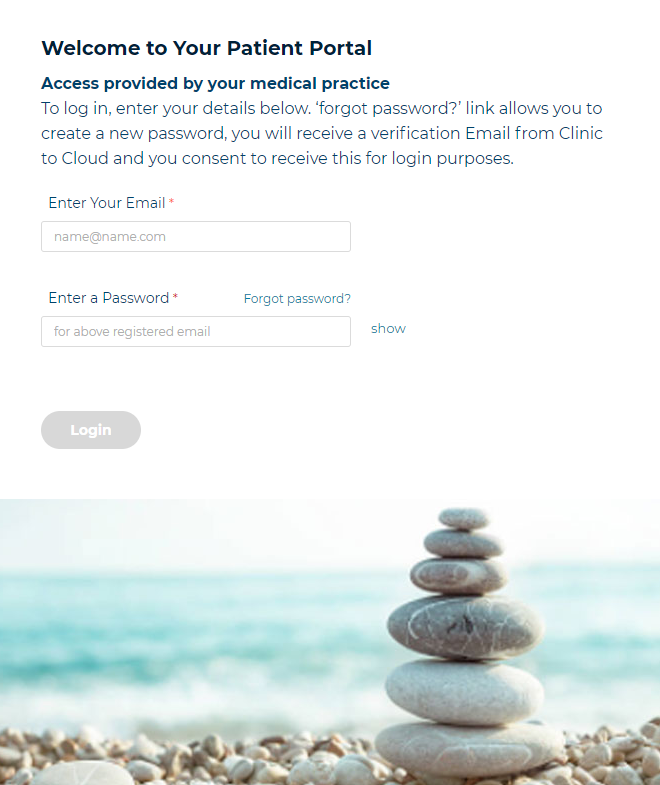 New & Updated Patient Portal Settings
You can now use Appointment Types rather than Item Numbers to describe booking slots for patients who book their appointments in the Patient Portal. Information on configuring these fees is available within the Patient Portal Setup Guide, available here.

Further Reading