To ensure that you can continue to send secure messages to contacts that use a shared secure messaging address or where you are unable to find an address via search, we have implemented the ability to manually enter a Healthlink or Argus address for a Contact in the new Contacts window.
To insert a Healthlink EDI or Argus ID manually, click the Edit icon in the Contact record beside the secure messaging provider. This is found in the Work Location panel. You can then manually type in the Argus ID or Healthlink EDI.

Note: We would recommend using the search functionality to import your Contacts' EDI or Secure Messaging addresses where possible, as an incorrect EDI or address for a recipient or CC in a letter will prevent your letter from sending. A letter that has been unable to be sent due to an incorrect EDI or address will be moved into the Sent Messages tab or the Secure Messsages window, and an error will be displayed.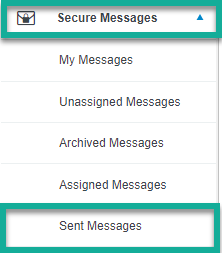 When approached regarding this, the providers gave the following responses on this functionality:
Healthlink:
Search results are the most effective way for a user to ensure the Healthlink EDI is correct, however there is a case when entering an ID manually could be beneficial. For example, when a contact is new to Healthlink, and they have been given an account by HL, but the National Directory Service have not yet added them to the directory.
If you have entered the EDI manually and then use the search functionality, then the manually entered EDI will be overwritten by the search results. A warning will appear in this case.
Argus:
Our users can search for and add someone from the directory, which should help to reduce mistakes when entering an address, however if necessary, an address can be added and edited manually also.
Medical Objects:
All results should come from the Medical Objects directory search, as it is possible for a receiving provider to be using either a Medical Objects ID or a Provider Number as their Secure Messaging address. It is not possible to know without searching the Medical Objects directory, which of the two IDs the receiving provider is using. As such there will be no manual entry field for Medical Objects, and the search should be utilised instead.
Further Reading