Letters Update - Stage 2
Building upon the Stage 1 Templates & Letters Release, Stage 2 brings improvements to the Letters List area.
Improved Letters List - now called Letters!
The user interface will be updated to have everything you need at your fingertips when Managing Letters as well as Signing and Sending. This will mean:
Combining the Letters List and Letters to Create into one tabbed module - Letters.
View progress at a glance with updated Status labels.
Refined control over Letter Actions with new and improved icons.
Improved search capability with updated Filter functionality.
Learn more about these updates to the Letters List here: Components of the New Letters Module.
Note: These changes do not affect the Doctor App yet.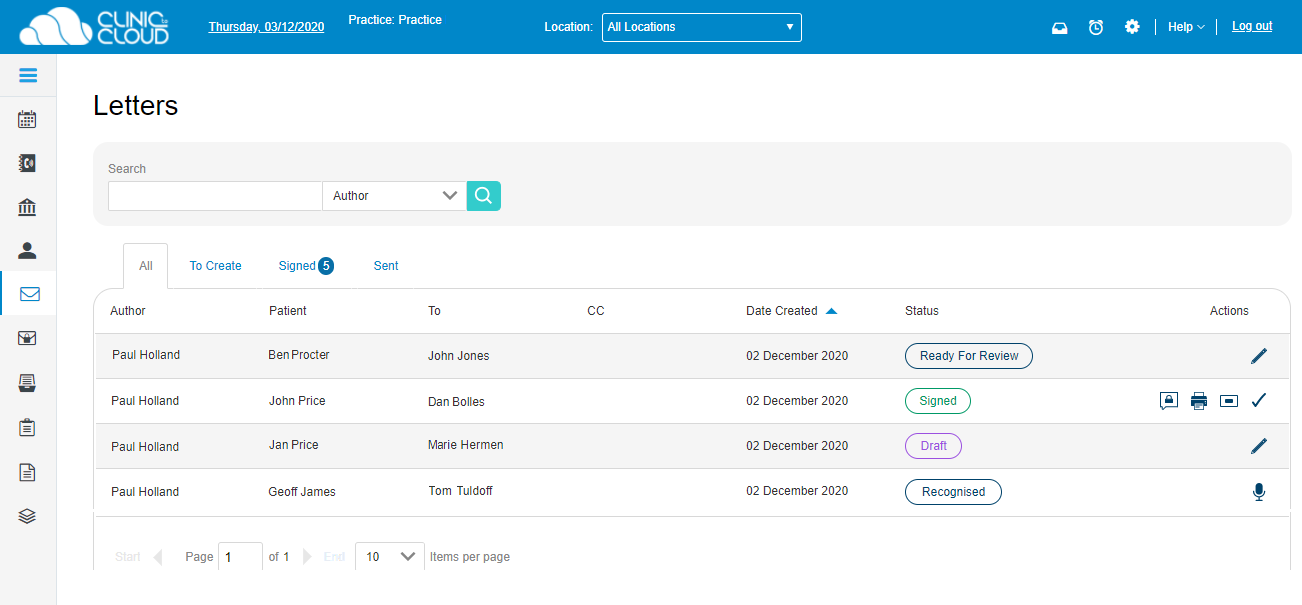 New Template Library & Editor Enhancements
Template Editor - Credentials & Signature Tags

We are further improving the customisation of templates by adding two new Tags. These tags will allow you to reduce the number of templates you need to cater for your Providers and their individualised signatures.
To enable these Tags to work, we will be adding two new fields into the Provider Settings so you can add their credentials and upload a digital signature.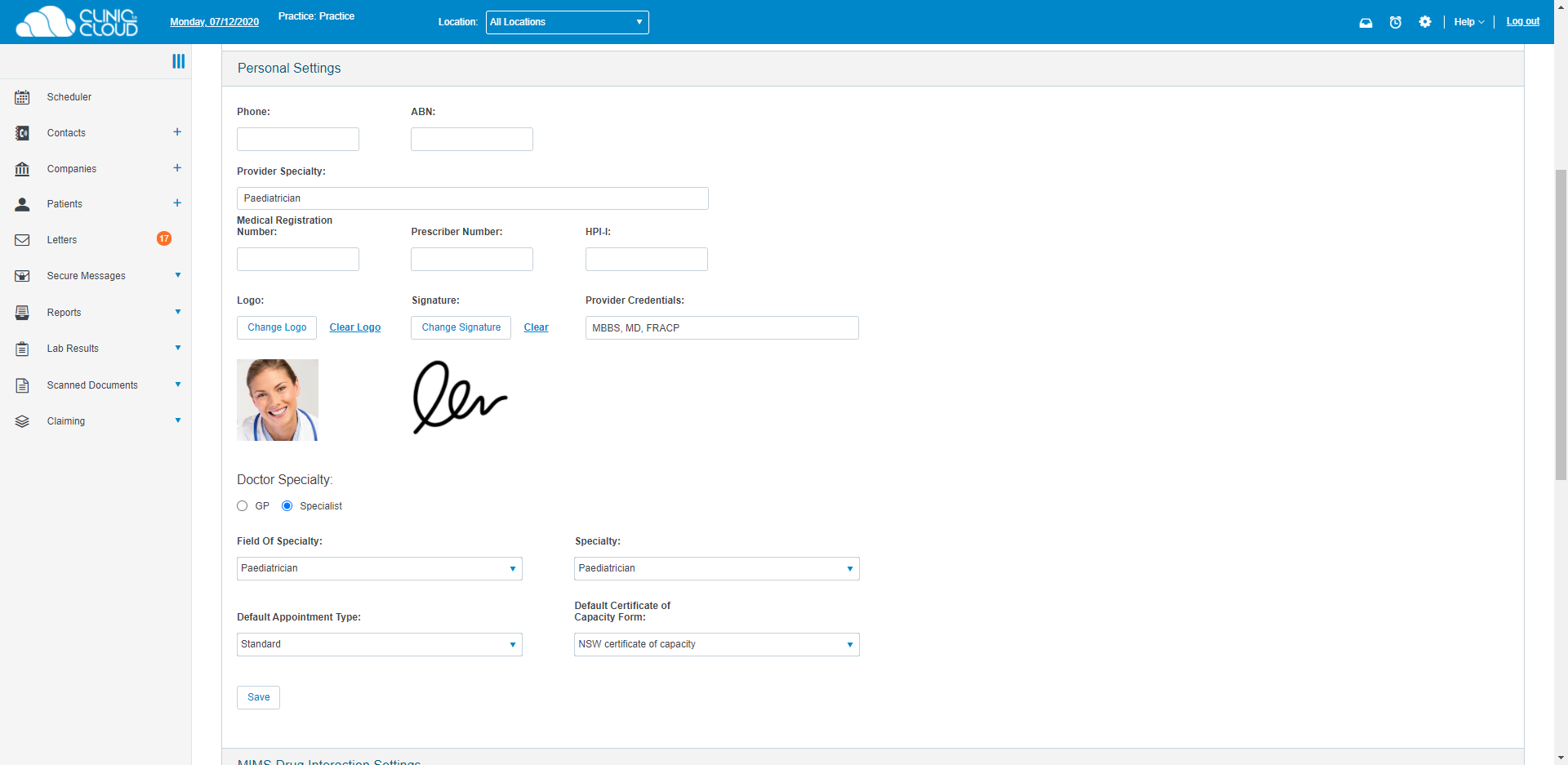 New Template Library Bug Fixes
Cloned templates will now save changes.
Default templates will now show with a star icon.
Deleted templates will no longer show in the template list.
Uploaded watermarks will display correctly and formatting changes will enable the Save option.
Dropdown and filtering enhancements.
Error message improvements.
What happens now?
As some of the icons and interface have changed, ensure you review the changes with those users affected in your practice.
Continue to prepare for the New Letter Workflows release (Stage 3) by reviewing and updating your previously converted templates and creating any new ones that you may need.
What happens next?
The next part of the release is switching over to the improved flexible workflows and you will be able to use the new templates that you have created. More detail about the next steps will be available in due course.
Note: All converted templates will need to be in Edit status before they can be used with the new Workflow. Learn how to update here Updating your Converted Templates.
Further Reading