Overview
This release begins with a much anticipated and very exciting change to Clinic to Cloud, a complete overhaul of the Template and Letter modules.
We will be releasing this update in stages and expect to have this completed over 2-3 months:
Stage 1: Inserting the brand new, easy to use Template Library and editor into your practice (includes the now completed Template Conversion).
Stage 2: Performing an uplift of the Letters List area and preparing for the enhanced letters workflow.
Stage 3: Releasing the enhanced workflow experience and the ability to use the new templates.
New Template Library & Editor
Stage 1 is all about preparation, converting your templates, and making them available in the New Template Library.
You can now use the New Template Editor to review your templates, check out the new functionality and create any new ones that you would like!
Note: This release does not change your current letters workflow.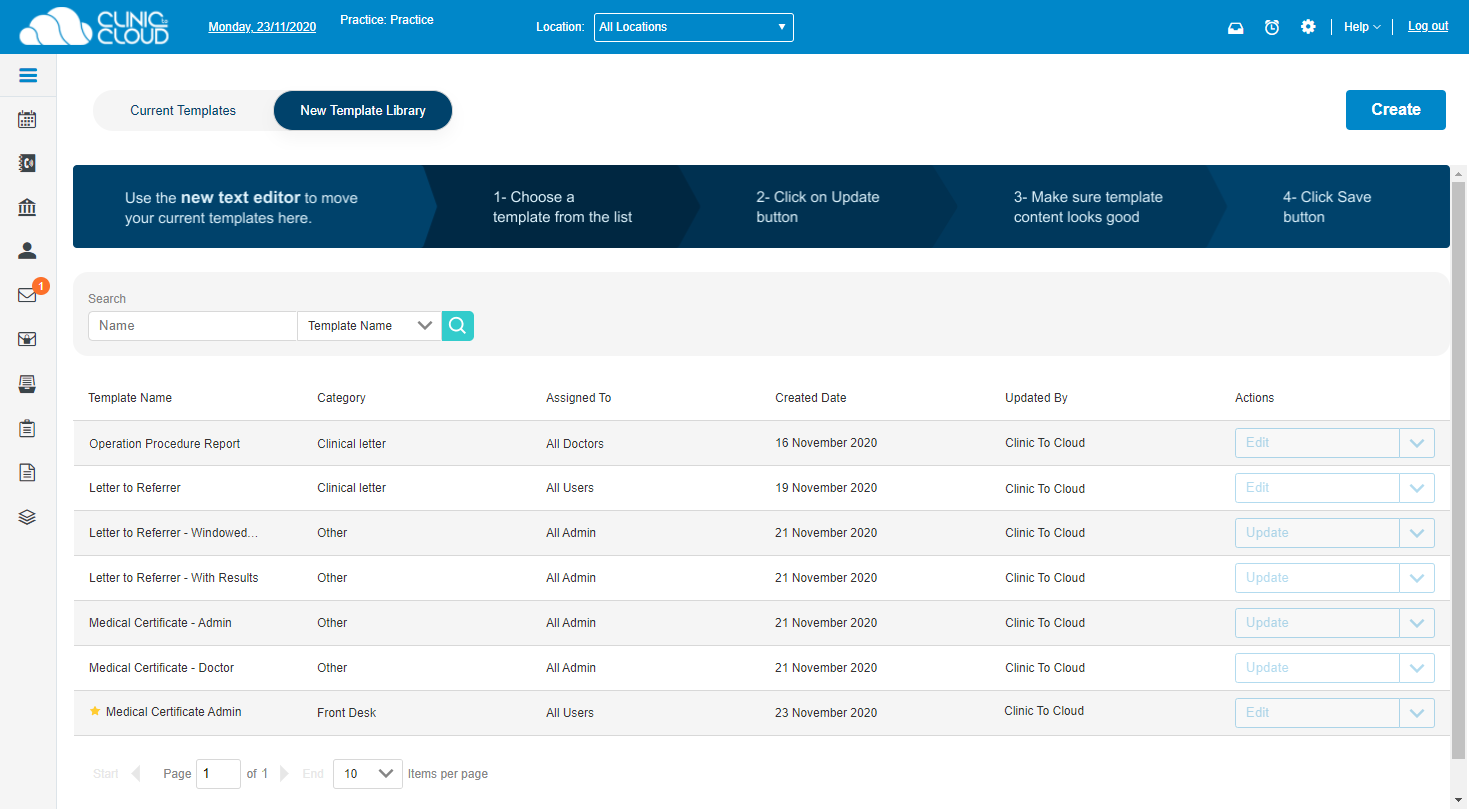 What happens now?
The new editor has improved functionality, more options, and more tags that can be used, so it's a great time to improve the look and feel of your templates and practice branding.
Note: If you create a template in the New Template Editor that you would like to use before Stage 3 is released, you will need to create it in the Current Template Editor as well.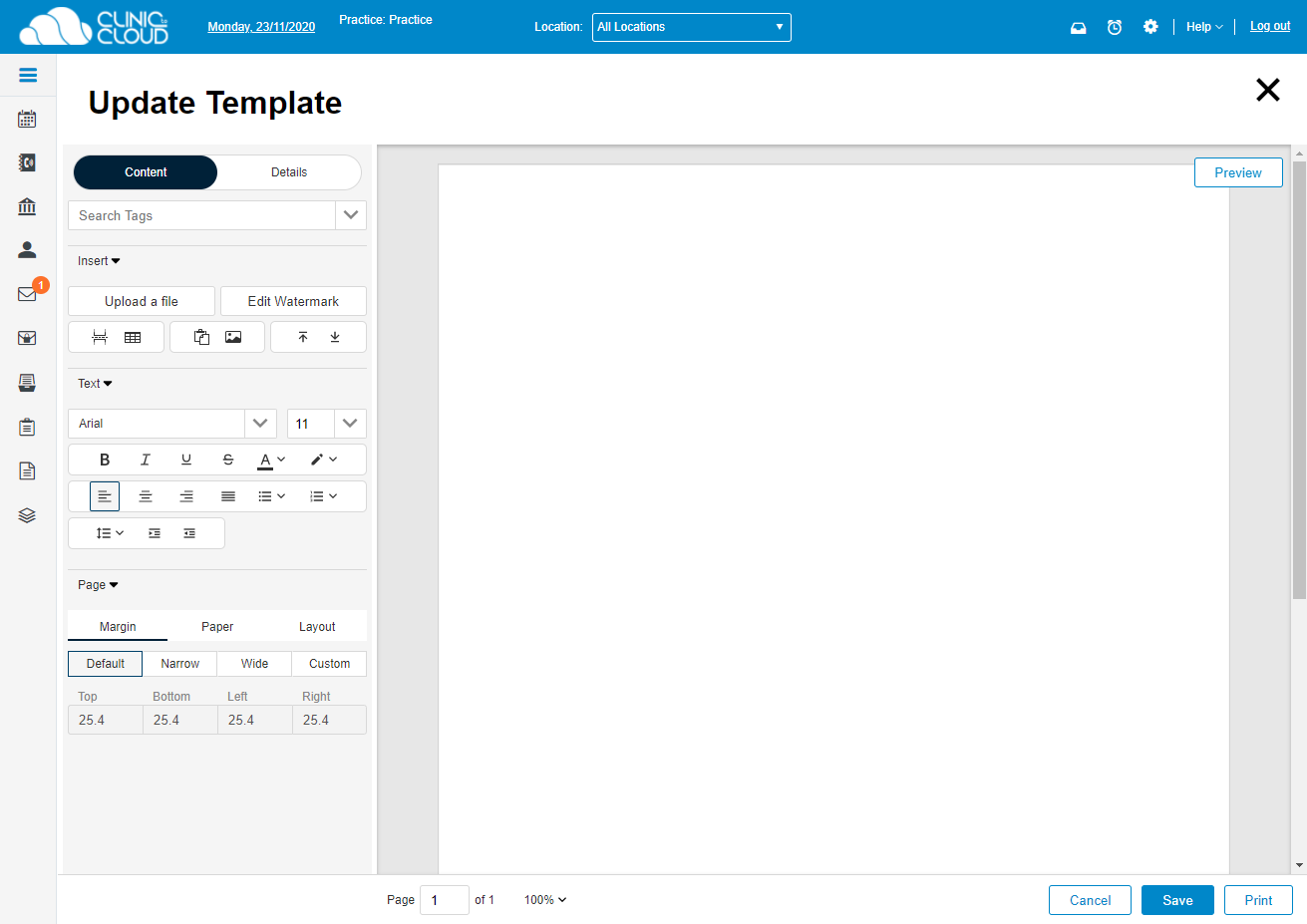 What happens next?
Stage 2, due in December, will deliver visual improvements to the Letters List area. You will notice a modernized look and some slight changes to icons.
Note: Stage 2 will not change your current letters workflow.
Stage 3, date to be confirmed, will deliver the final piece of the puzzle! You will have access to our improved flexible workflows and be able to use the new templates that you have created.
Note: All converted templates will need to be reviewed before they can be used with the new Workflow.
Further Reading