The Australian National Digital Health Agency aims to eliminate clinicians' dependence on all paper-based messaging by 2022 by improving interoperability between different secure messaging software products.
This release is the first phase of our updates to the Contacts window, working towards allowing greater visibility over your referrers and other third-party providers, by introducing an enhanced search functionality. This search combines the directories of Healthlink, Medical Objects, and Argus into one central directory.
The Invoice History is also receiving further enhancements, including an audit history per invoice, and a change to the Outstanding filter name.
Contacts
The Contacts window has been re-designed to allow for more details to be saved for each of your contact records, and for an enhanced searching experience when importing secure messaging addresses from a Secure Messaging provider.

Search & Add Personal Details Panel
The Search & Add Personal Details panel contains fields to collect personal information about your contacts, such as their name, personal contact details, and Health Provider Identifier Number.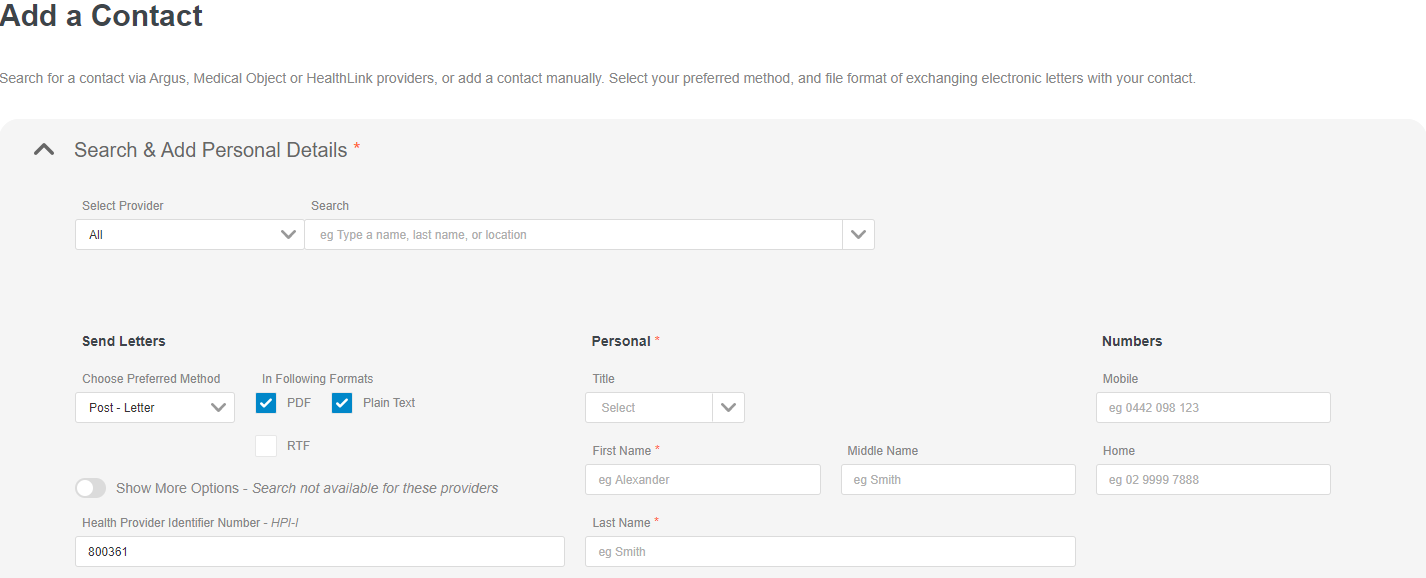 Searching for Contacts
The Search box allows you to search the Medical Objects, Healthlink, and Argus databases for secure message contact information using their directories. The Select Provider drop-down allows you to search for a contact using a particular directory (such as the Argus or Healthlink address book).

You may want to use the search functionality if you only have a subscription to send via one of the providers available. If you import the secure messaging details from a Secure Messaging Provider you have linked to Clinic to Cloud, their Preferred Method of Sending will automatically be set to that provider.
If you choose to import a contact using a provider that you do not have linked to Clinic to Cloud, then the contact's preferred method of sending will automatically be set to Post-Letter to prevent errors when sending the letter.
Importing from this directory will automatically populate the provider's secure messaging address for the provider (such as their Medical Objects, Healthlink, or Argus address) into the Work Location panel.
Notes:
If you would like to search the Argus directory, you must have Argus credentials added into your Practice Details first.
Preferred Method of Sending
The Choose Preferred Method drop-down menu options have been expanded to include Fax, Email, Telehealth, and Phone. The Australian Post option has been renamed to Post-Letter.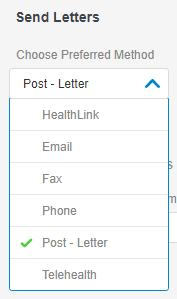 Note: Fax, Email, Telehealth and Phone communication will need to be completed outside of Clinic to Cloud.


Work Location Panel
The new Work Location panel allows you to record the locational details for a particular contact.
Linking Contacts to Practices
The implementation of the new Practice Name drop-down menu means that you may now link a Contact to an existing Company in your Companies List. You simply need to select the Company name from the drop-down menu to link your Contact to the Company record.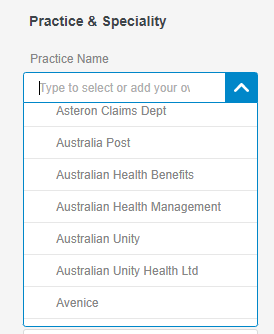 Note: You must add the Company record before you can link a Contact. For instructions on adding a Company, please review this article.
Specialties
To improve your experience, the Referrer, Assisting Surgeon, Anaesthetist and Assistant Anaesthetist tick-boxes, and the specialty requirement for several areas in Clinic to Cloud have been removed from the Contacts window. This means that you will now search the entire Contacts list in several windows, rather than searching for a particular type of Contact (such as a Contact marked as a Referrer when trying to add a referral). This change will affect the following areas and items within Clinic to Cloud:
Procedures

Fee Estimates

Referrals

O&G Birth Records

O&G Previous Pregnancy records

External Surgeons on invoices

Op Reports

Letters

Certificates of Capacity

Demographic records

Referrals reports
Categories
To simplify the Contacts window, we have removed the Category field. Any previously recorded categories can be found within the Notes section in the Work Location panel, in addition to any existing Notes you may have had recorded.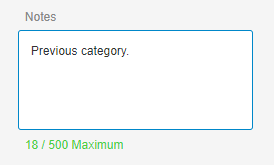 Invoice History
In this release of the Invoice History re-design, we have now included the ability to review the audit history of an invoice from the Invoice History window. The Outstanding filter has also been renamed to Unpaid.
Invoice Audit Updates
From the Actions menu select the Audit Updates button.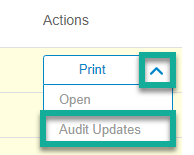 The following items will be recorded in the invoice Audit Updates: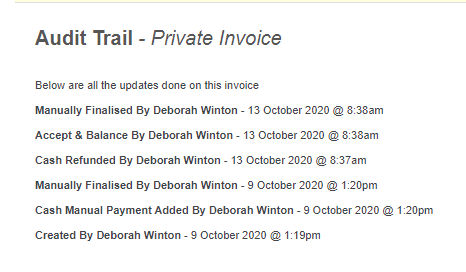 Payments made, the user name that processed the payment, the payment date, and which account holder paid (ie Medicare, patient, manual payment etc).

Accepted and balanced amount processed, the date, and the user name that processed the balance.

Claim submission date, and the user name that submitted the claim.

Failed claim date, and their Account Holder (ie Medicare, BUPA etc).

Electronic and manual finalisation date for claims, their account holder, the date, and user name (for manually finalised claims).

Invoice creation date, and the user name that created the invoice.

Refund amount processed, the date, and the user that gave the refund.
Note: The Audit Updates in the Invoice History window will only be visible for changes made since this release on 17th November 2020. Historical invoices will not display an audit history from the Invoice History, but some updates can be reviewed from within the invoice itself.
The Oustanding Filter in the Invoice History window has been renamed to Unpaid.

Bug Fixes
The Argus Directory will no longer present an error when searching.
Finalised Claims will no longer show an outstanding balance in the Invoice History.
Secure Messages will now be assigned to the correct patients.
The EDD Report now has an improved range when filtering.
Parity will now be calculated correctly and the EDD Report and O&G Clinical page will now match.
Total balance within the patient record will now be calculated correctly after an invoice is deleted.
Printing Middleware will no longer continually request a connection.
Existing Referrers may now be added to referrals in the Scanned Documents window.
Secure Messaging alert has been reinstated to inform when new messages have been received.
Healthlink searches may now be completed without receiving an alert message.
Secure Messages will now correctly send an acknowledgement to the sender.
Email Notifications will now be sent for appointments made less than 7 days ago.
SMS will now send at the designated time and interval.
Tyro will now process Easy Claims without hanging.
Xero will no longer present an error regarding sales descriptions containing invalid characters.
Further Reading