This update focuses on improving how we deliver information to you in Clinic to Cloud as well as increasing efficiency with the improvements to the Claiming area.
Here's what's new:
Submit All Draft invoices
Notifications & Counters
Totals Display in Finalised tab
Submit All Draft invoices
We are streamlining the process for converting invoices from Draft to Ready with a single button that will update all selected Draft invoices instantly, and place them into the Ready status to be transmitted automatically at 1.00am AEST.
This will work for Medicare, DVA, and ECLIPSE Draft invoices.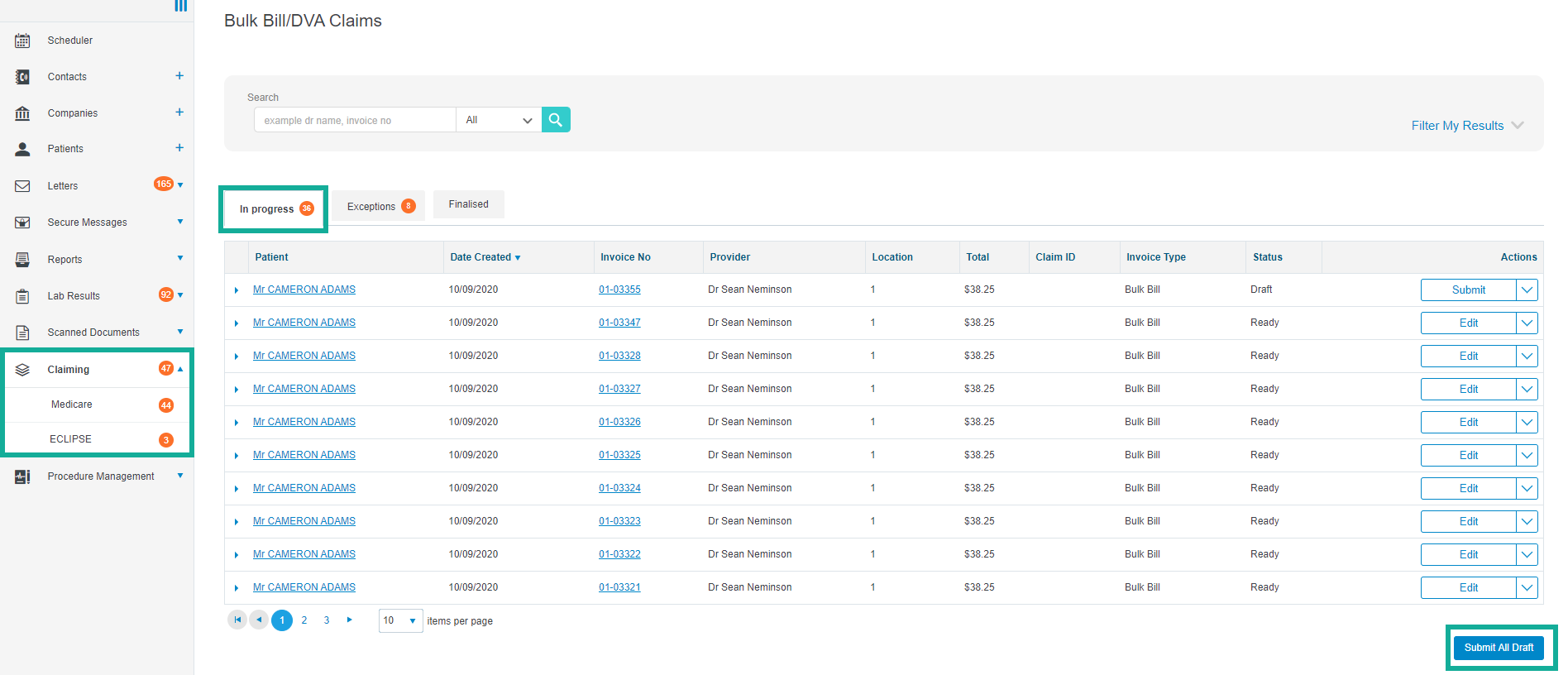 Notifications & Counters
To enhance the delivery of information in Clinic to Cloud, we have expanded the Counters icon to the Claiming area. This will display the number of invoices and claims that require your attention, for example invoices that have an invalid referral.
Additionally, we have improved the Alert Banner on the Scheduler and within the Claiming area to show you this information as well.
Note: These Counters will reflect affected invoices from the release date going forwards.

Totals Display in Finalised tab
To provide further efficiency in the Finalised tab, we have introduced a new Totals display for the Claimed Amount, Paid Amount, and Manual Amount columns.
These Totals will also display in the Excel export.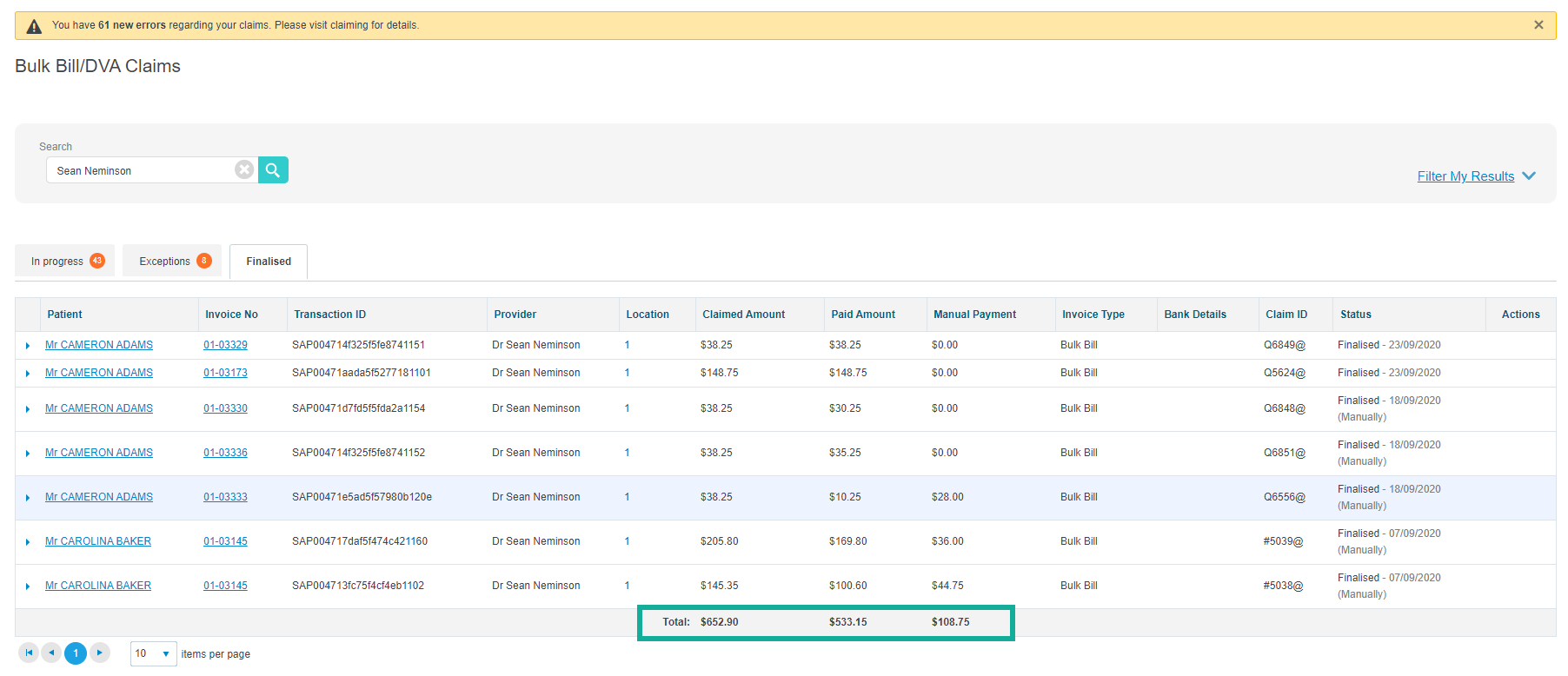 Further Reading