We're constantly working to improve your experience and introduce features that will improve your access to information and patient engagement. This update includes the first phase of the Medicare Safety Net. We will be sharing details of further enhancements to this feature in the coming weeks.
What Is Medicare Safety Net?
This Medicare scheme reduces patients' out of pocket medical expenses. If a patient or a family has regular doctor and specialist visits in a calendar year, once they've reached the threshold (spent a certain amount), they may be entitled to get more back from Medicare, even though the doctor's fees will stay the same.
This first update allows you to see the Extended Medicare Safety Net cap when searching for relevant Medicare item numbers.
Extended Medicare Safety Net | EMSN
The EMSN provides an additional Medicare benefit for families and singles with high out-of-pocket costs for out-of-hospital services. The out of pocket costs incurred in a calendar year counts toward the threshold, not the gap fees.
To learn more about the EMSN click
here
.
Please note the EMSN cap will only appear where the following criteria are met:
Private patients
Out-patient services
Medicare Items where the EMSN cap value has been provided by Medicare
Also note this information will not print or show on the invoice/fee estimate. This is just an indicator for the practice.
Where the above criteria are met the EMSN cap will now show when you search for a relevant Medicare item number in the following areas:
Fee Estimates and Invoices:
1. Searching the Medicare item in the Add Billing Items field.

2. Searching the Medicare item in the Search by Description field.

Message to Receptionist
When finishing a consult as a doctor user, you will be able to see the EMSN when adding a Medicare item number. This will show when entering the item number directly or searching by description.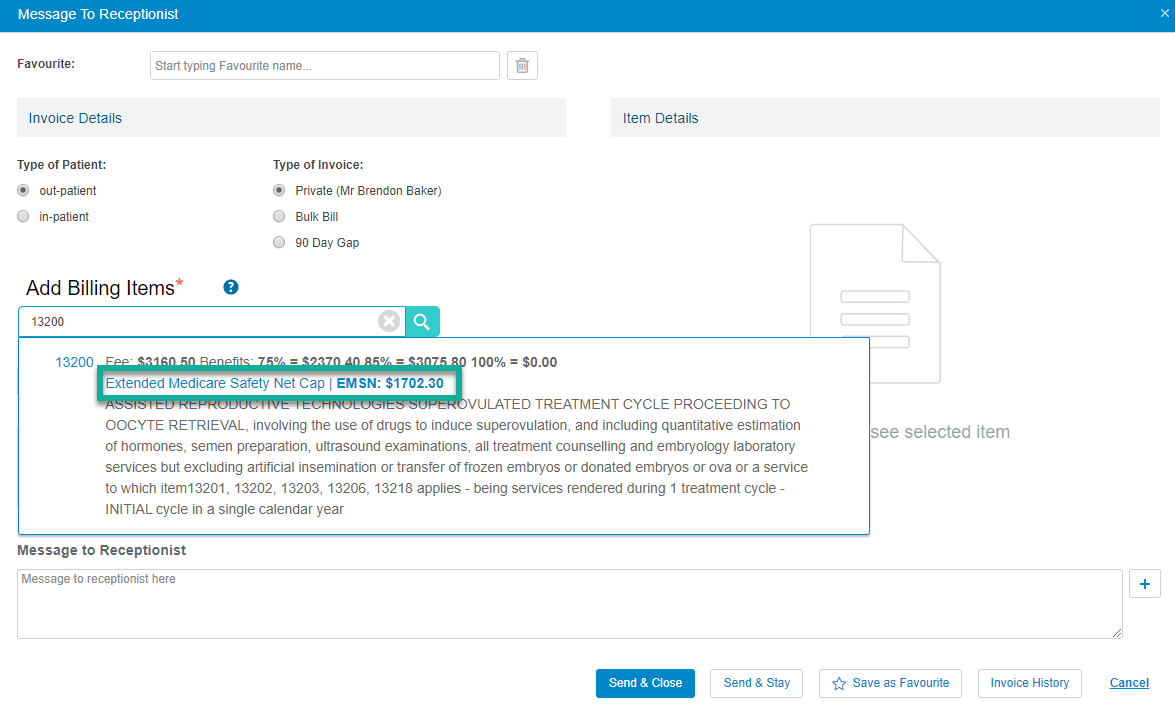 Operation Report
When creating an Operation Report from an appointment with a linked Fee Estimate, the EMSN will show when changing the billing items. This will show when entering the item number directly or searching by description.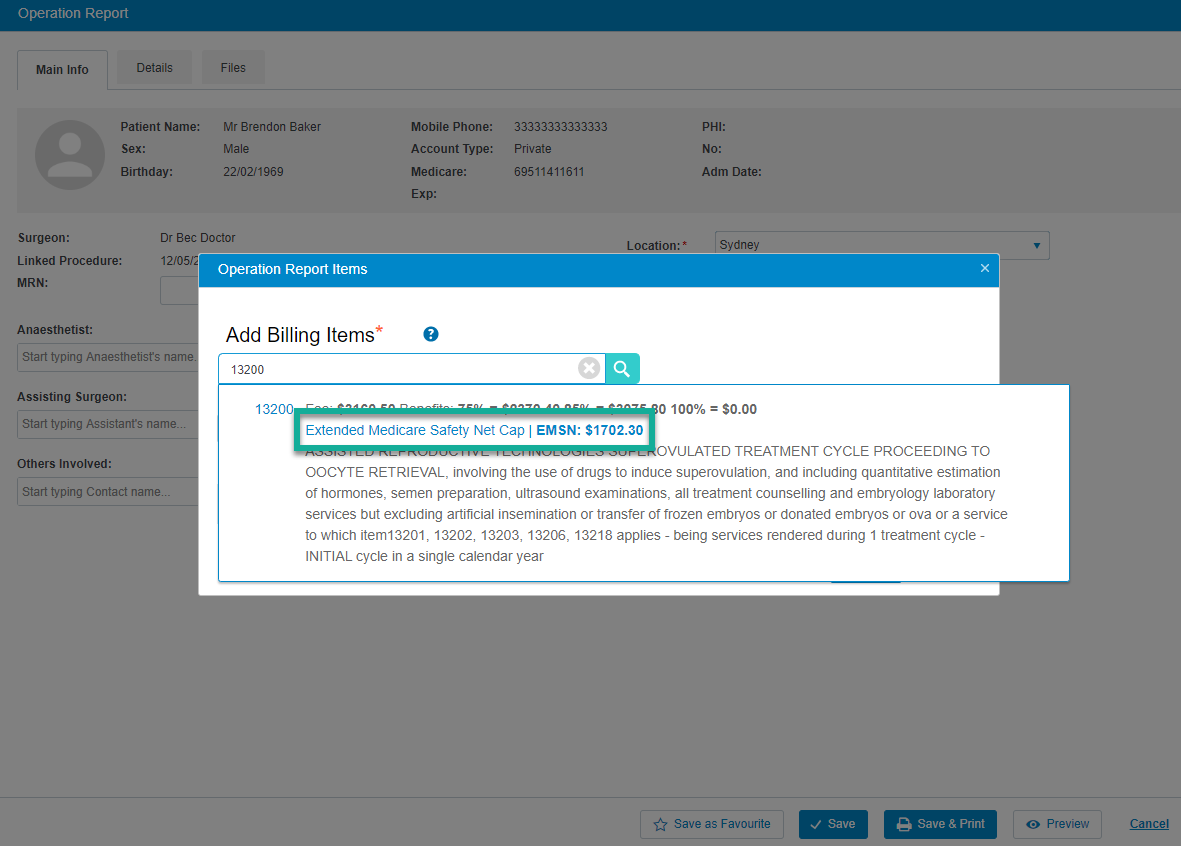 Should you have any enquiries or feedback, please call us on 02 8705 5808 between 8:00 am - 6:00 pm AEST Monday - Friday, or email us at support@clinictocloud.com.au.