Reporting can help a practice make prompt decisions and plan for future improvements. It is also a means of internal communication within the practice.


Clinic to Cloud offers reports to discover the following:
To access all these reports, go to and click Reports found in the left column and then select General Reports.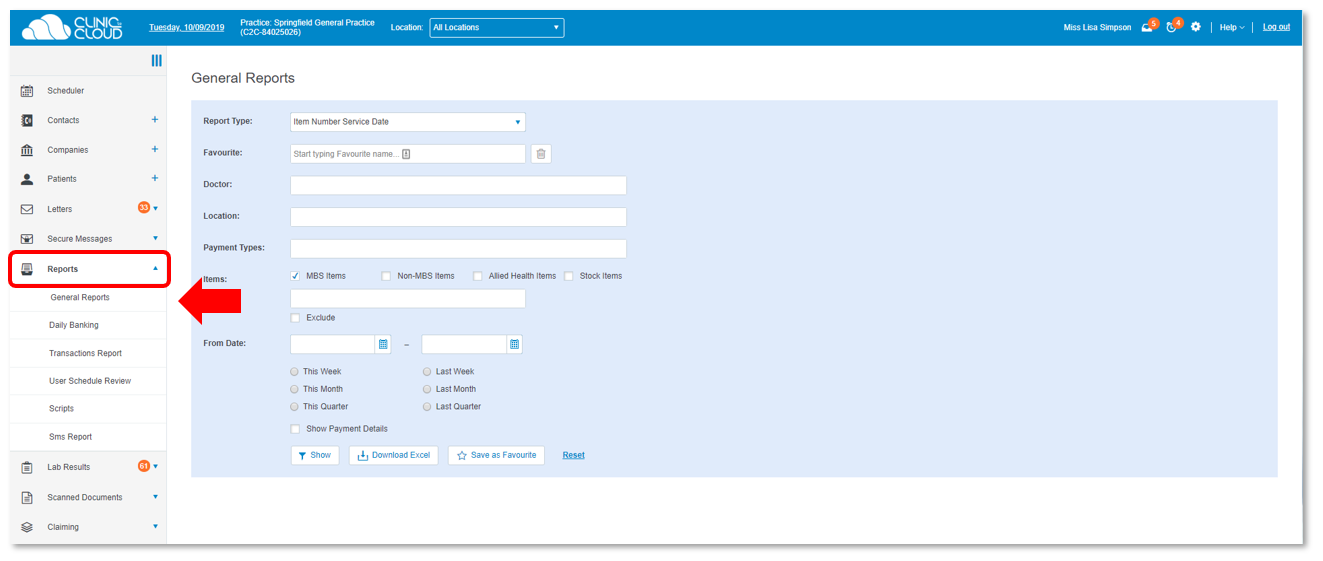 Identify which item numbers have been billed and when
Know what types of appointments are commonly being made
Adjust services to suit your practice's needs


Identify the amount each item numbers has generated
Know which item numbers are commonly used
Adjust services to suit your practice's needs


Discover frequently used cancellation reasons
Learn patient patterns
Adjust appointment confirmation methods to minimise cancellation


Track outstanding invoices
Stay on top of outstanding invoices
Action outstanding invoices


Track account holders with an outstanding balance
Have the ability to bulk pay for an account holder
Identify claiming issues


Find appointments that have not been invoiced
Ensure no appointments have been missed
Adjust processes to meet your practice's requirements


Lab Requests with No Results
Chase lab companies on pending results
Ensure all lab results have been assigned to the doctor
Provide patients with confidence in your practice


Identify which referrers have referred your practice the most
Know how much each referrer has helped your practice generate
Send a gift to say 'thank you' to the deserved referrers