Brief Overview
This section will show you how to create a pathology request.
The Short Version
Start a consult by double-clicking on an appointment
Click on the Pathology icon located on the setting bar on the top right-hand side of the screen
Fill out the relevant fields
Click on the Order button to finalise the request
Instructions
1. Double click on a patient appointment to start a consult.
2. To order a pathology test for a patient, click the Pathology icon and fill out the mandatory fields below.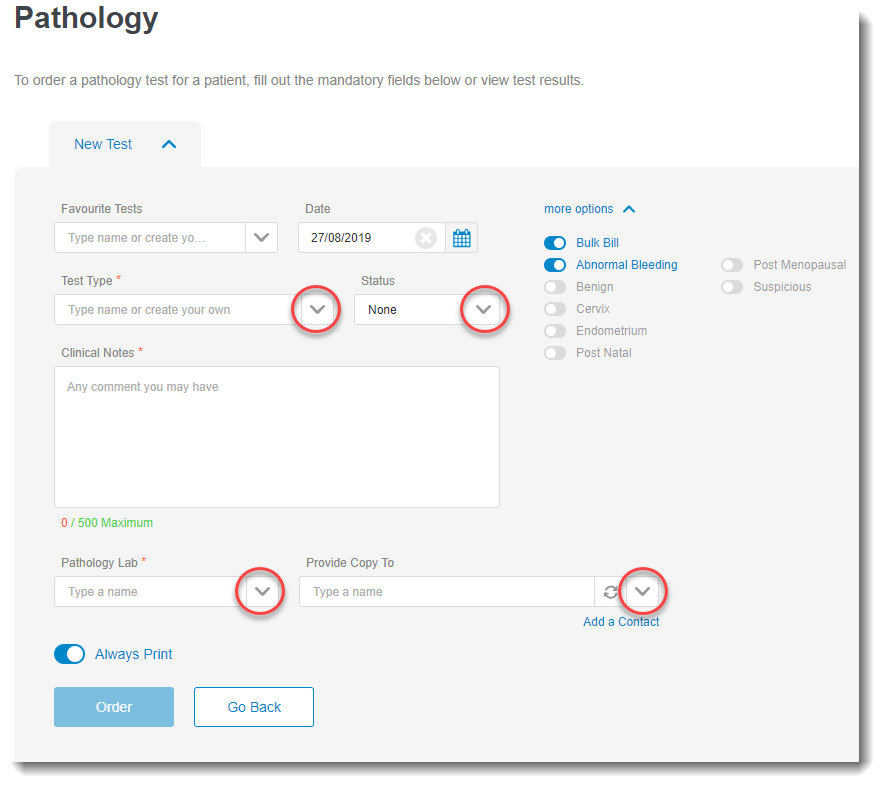 3. Click on the drop down (circled) next to each field to select the relevant item.
4. If the contact you would like to copy the results to is not yet added, click on the Add a Contact button to add an individual or a company.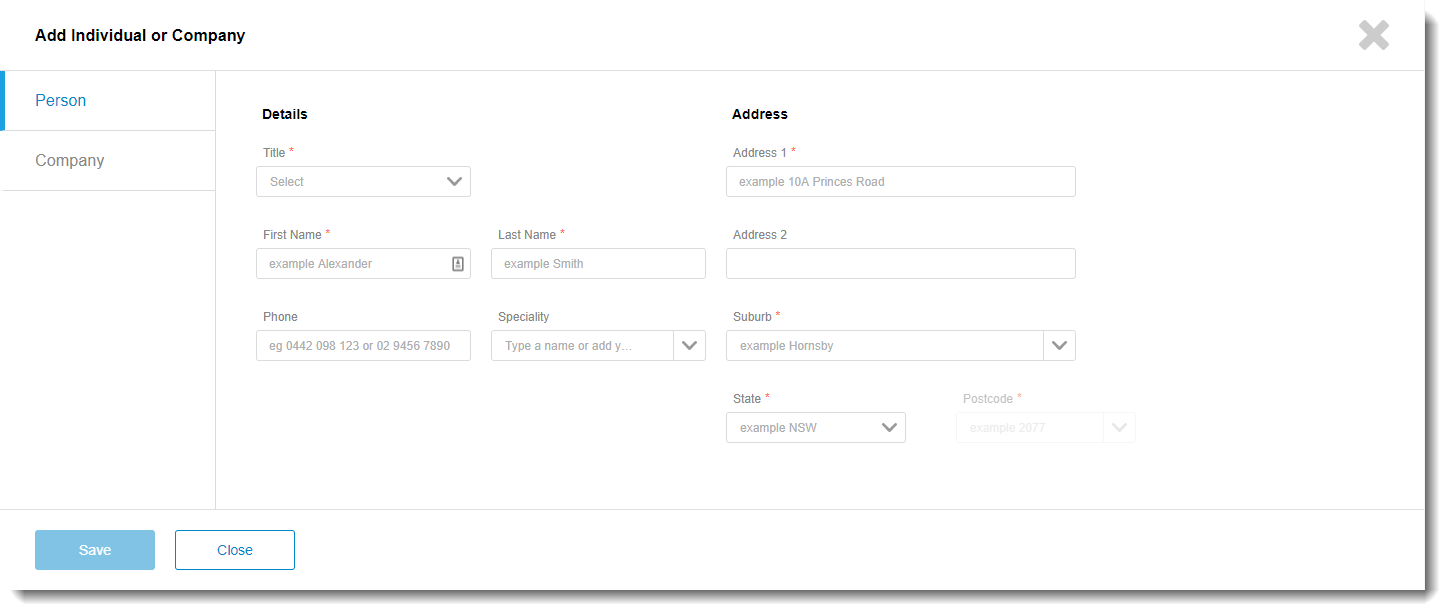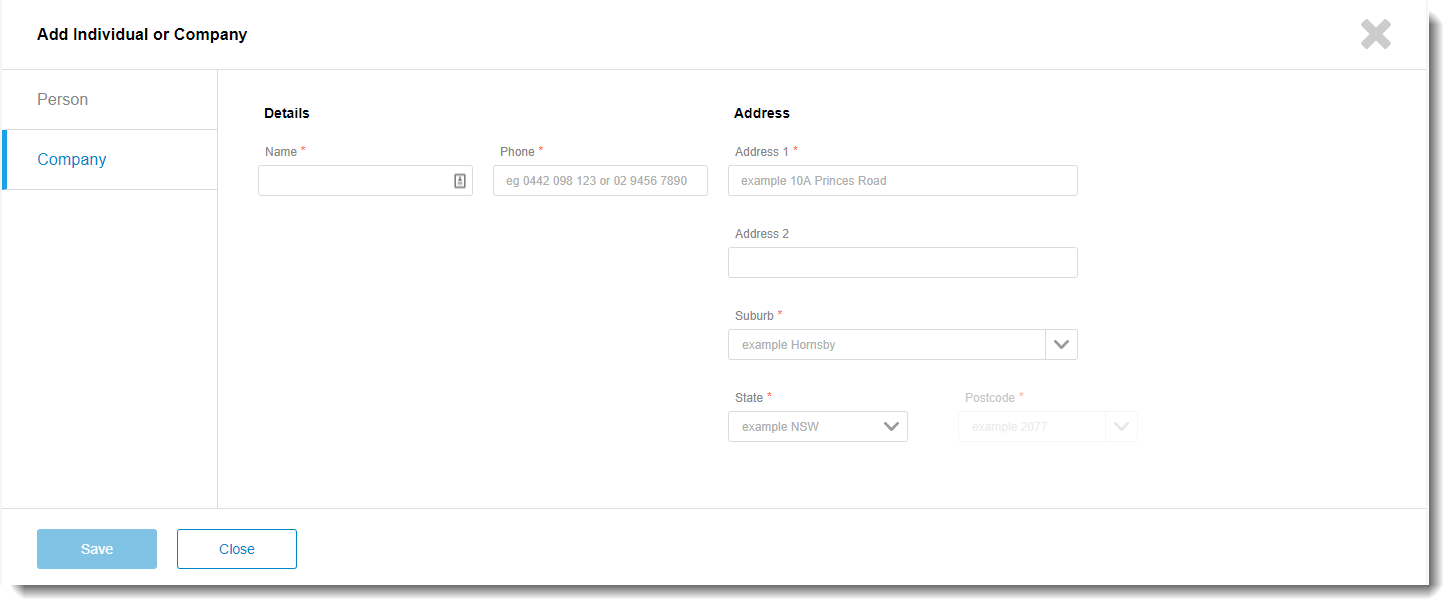 5. Once all the relevant fields have been filled out you can click on the Order button to add the request form.
6. You can also view test results and past requests/orders. You can view current and past test requests which appear underneath the Requests and Results tabs.