Brief Overview
This tool allows clinicians and administrators within the same practice to make confidential notes about a patient within the consult screen. These notes are visible to the practice and its users only, the patient will not see these confidential notes.
The Short Version
Start a consult by double clicking on an appointment
Click on "Confidential Notes" at the bottom left hand corner of the screen
Enter any relevant notes
Instructions
1. Maximise the Confidential Notes field by clicking the orange icon on the top right hand corner of this section: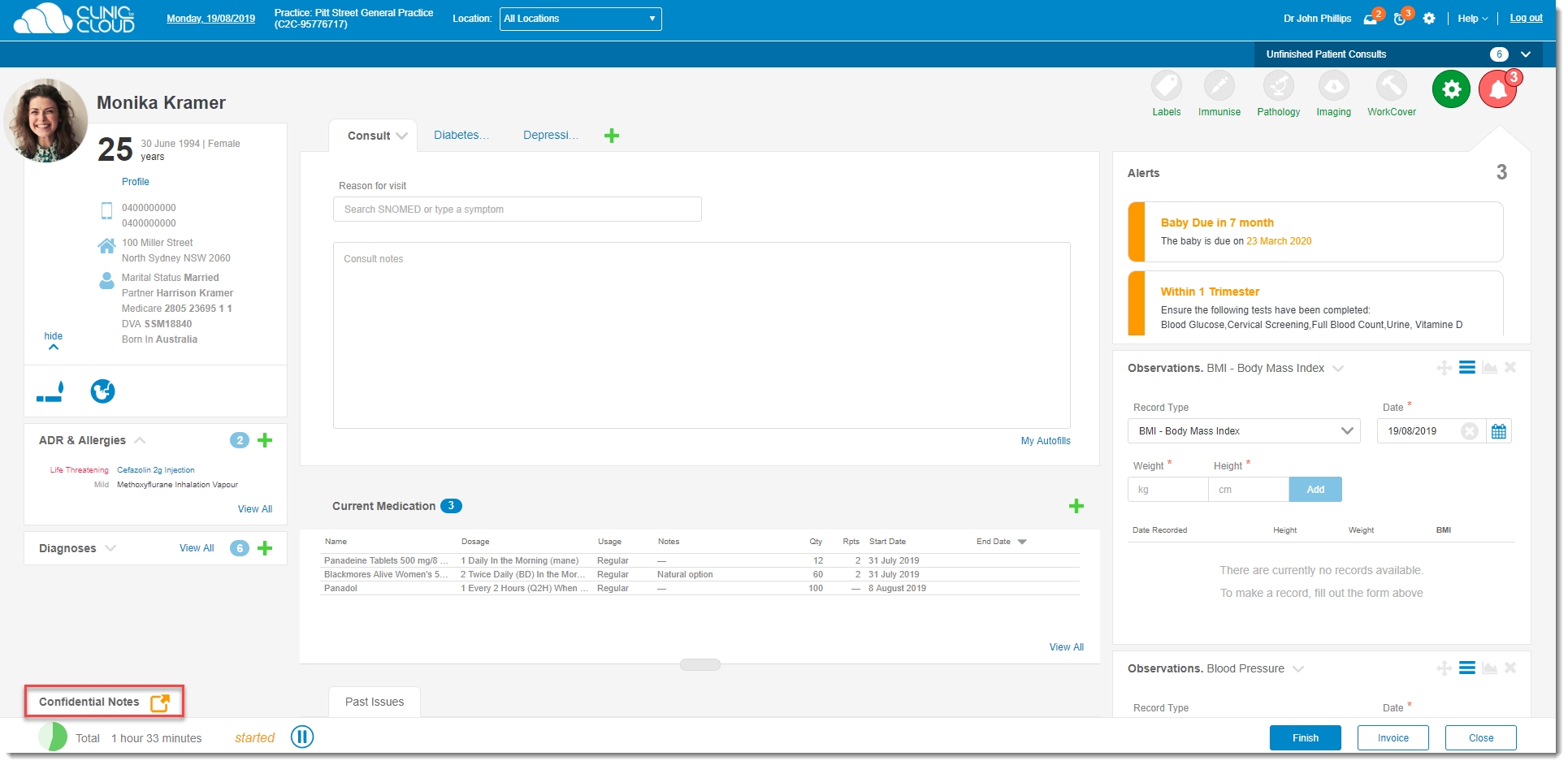 2. Type the Confidential Notes you would like to make for this patient:
Note: The text within this field will remain consult after consult unless updated.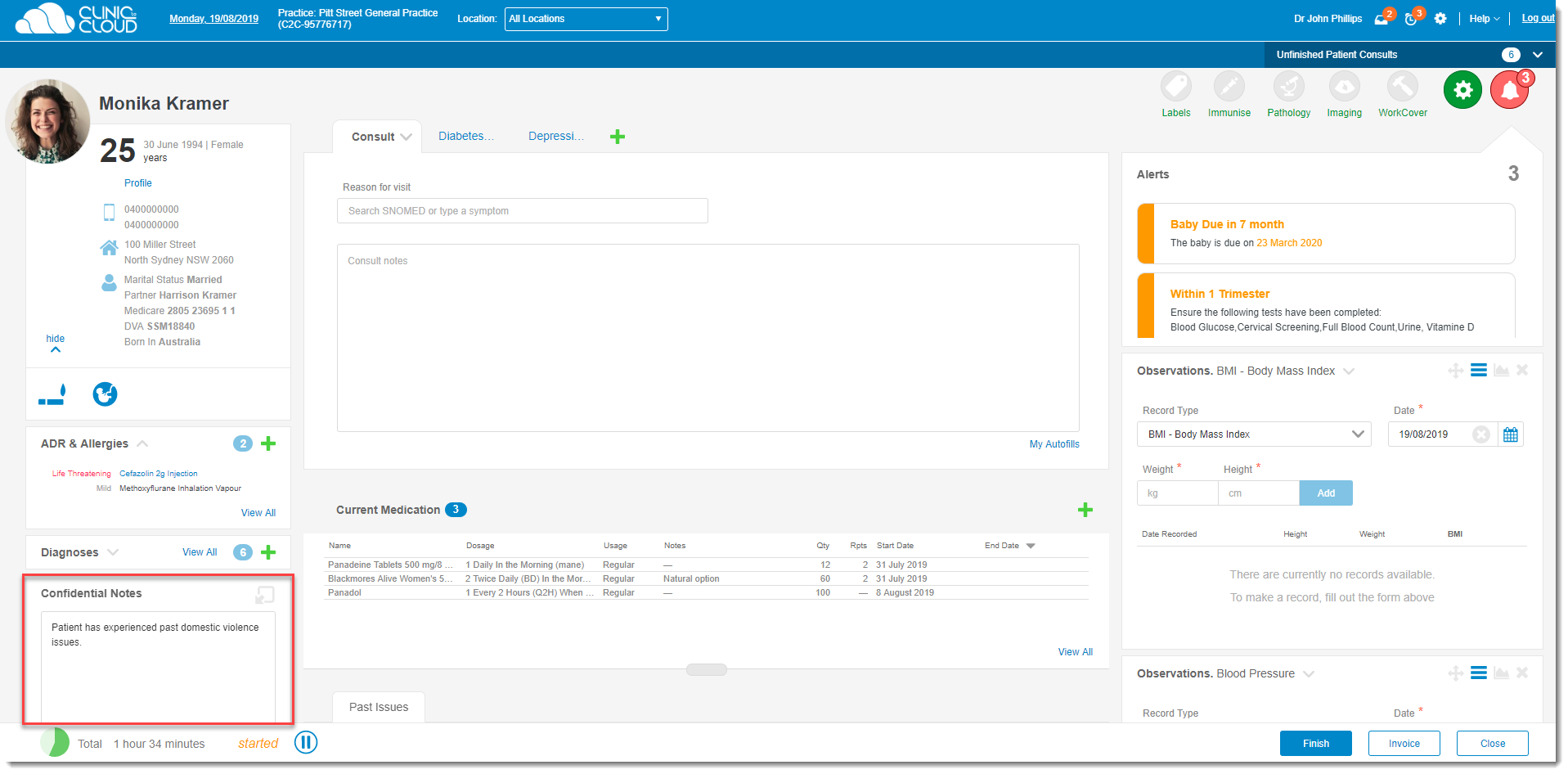 3. Minimise the Confidential Notes field by clicking the grey icon on the top right hand corner of this section, once you have finished typing the Confidential Notes: