Brief Overview
This tool is designed to capture Allergies and Adverse Reaction a patient may have to a certain drug or medication by filling the following:   
What caused the adverse drug reaction or allergy 
The severity of the reaction
When this happened
The current status
The symptoms associated 
If the patient has no known adverse drug reactions or allergies, you can still add this in and keep a record of this. 
The Short Version
Start a consult by double clicking on an appointment
Click on the green cross to (insert) add a record into the ADR & Allergies bar
Fill out what drug/medication the patient has been exposed to
Document the severity of the reaction and choose from Mild, Moderate or Severe
Document the date when the ADR or allergy took place
Fill out the status of the current record
Add relevant symptoms
Instructions
1. Click the drop-down arrow to view current ADR & Allergies or the Green Plus Icon to add a new ADR/Allergy: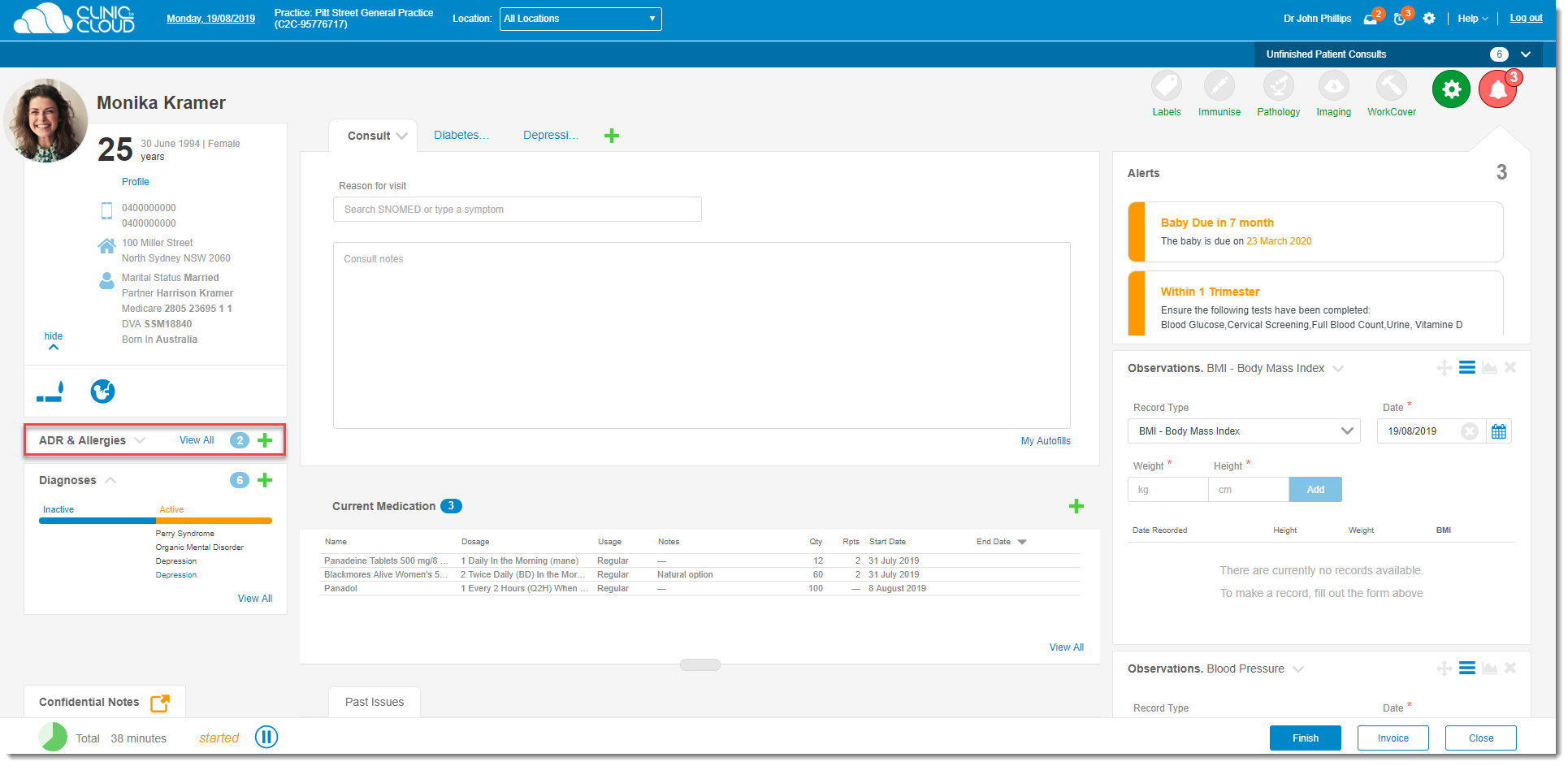 2. When adding a New Record, either specify this patient has no allergies or reactions or fill the New Record section if this patient does have an allergy or reaction: 
Note: If you see the MIMS logo, this states that your user is connected to MIMS database.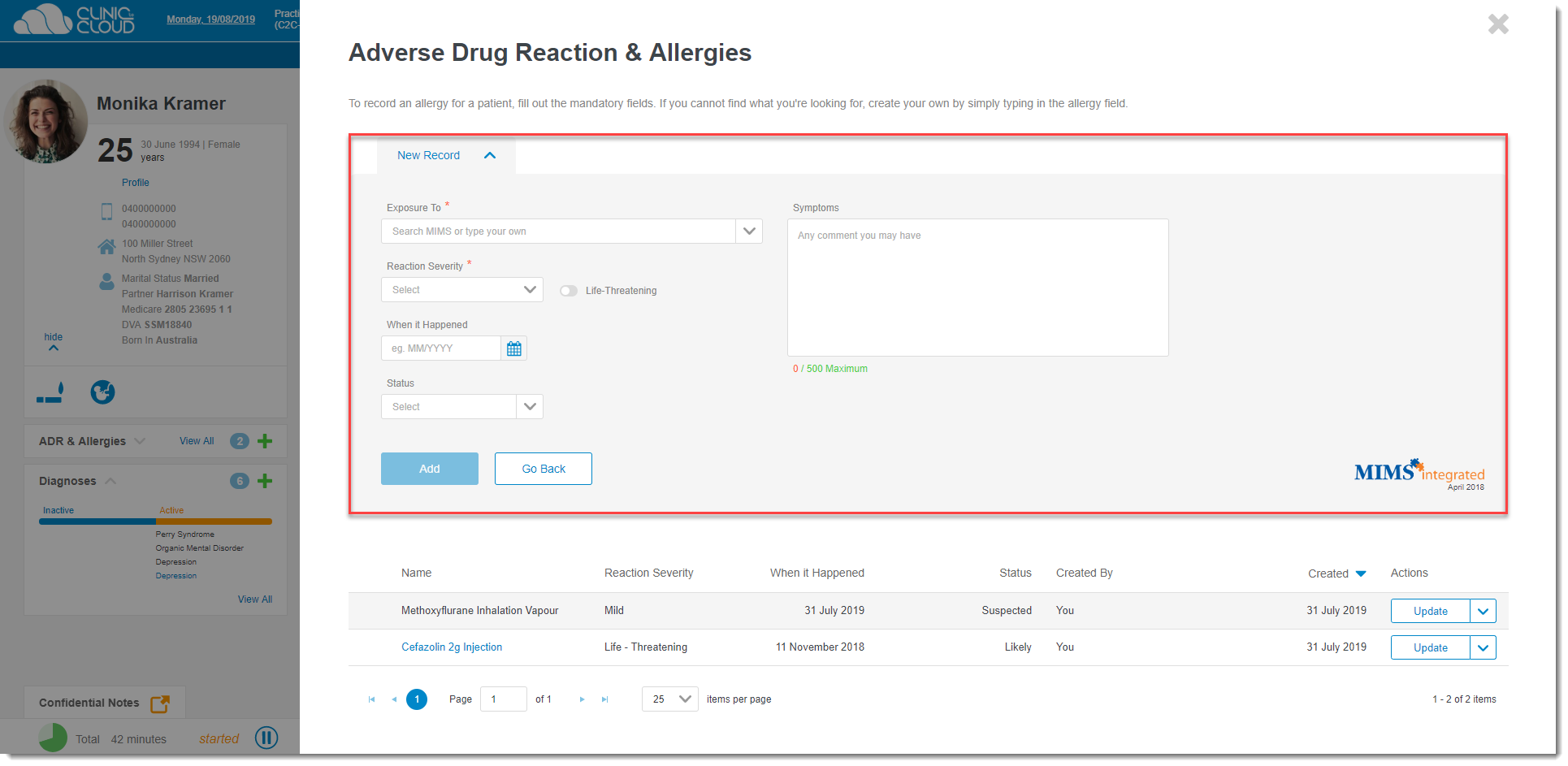 3. Once data has been entered for this section, you will be able to see the history of allergies and reactions below. These can be updated at anytime moving forward: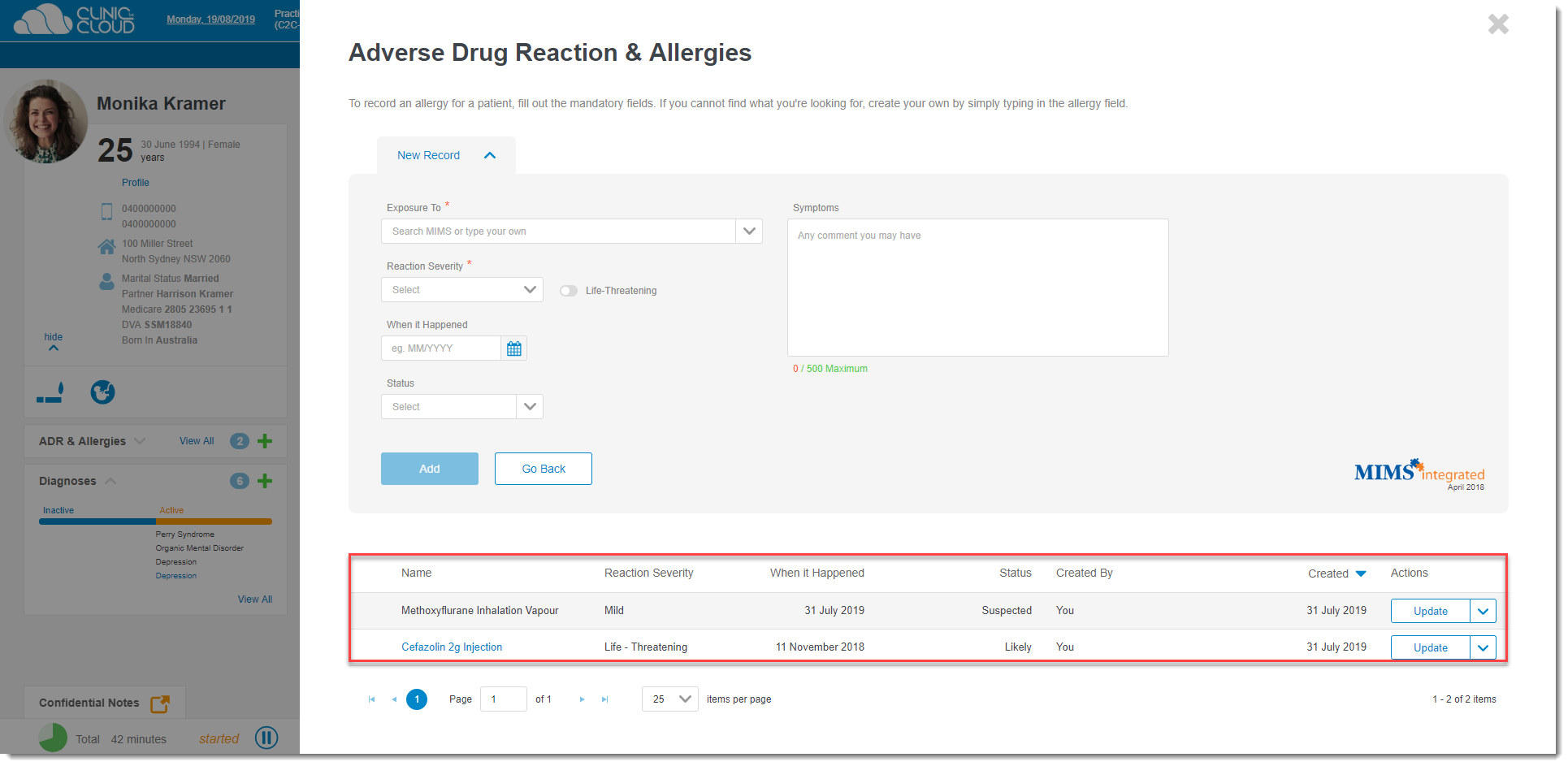 Note: Clinic to Cloud will not allow you to prescribe Medication prior to stating the patient's allergy and reaction status.