Brief Overview
Once the consultation has been completed, the Doctor is required to end the consult by Clicking the Finish button.
If the Doctor does not end the consult by the above method, the consult will remain Unfinished and will continue to accumulate time.
The Short Version
Click the "Finish" button to end the consult.
Instructions
Once the consultation with the patient has ended, click the Finish button located on the bottom-right corner of the screenshot.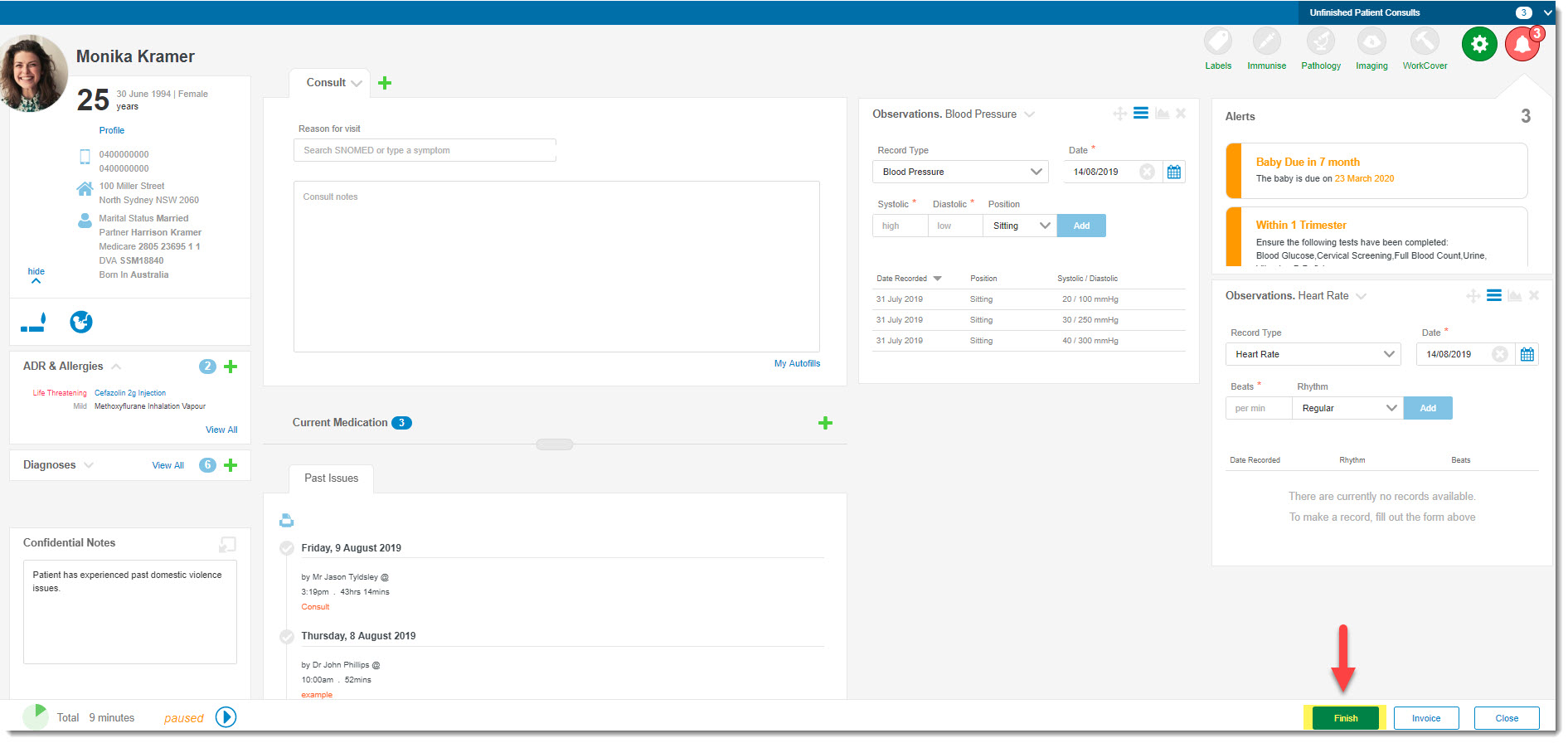 This will end the consult, closing the consult window and bringing you back to the Scheduler.