Brief Overview
Allows the doctor to add notes to the patients clinical file without the need of an appointment.
Note: If the Consult was not Paused before it was Closed, the Timer will continue to run.
The Short Version
Click the Quick Consult button from the Scheduler or from the Patient tab
Add relevant notes and click the Finish button once was completed
Instructions
Opening a Quick Consult from the Scheduler
When on the scheduler, click the Quick Consult button on the top-right corner of the screen. This will open the consult screen.

Once the relevant notes have been added/edited, click the Finish button
Opening a Quick Consult from the Patient tab
Click the Patient tab on the right side of the screen.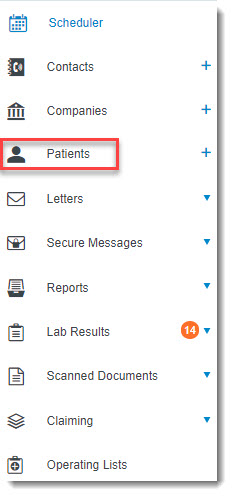 Search for the patient.
Click the drop-down arrow, next to the View button and select Quick Consult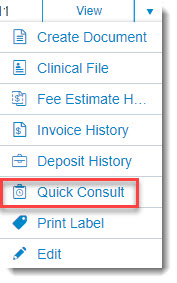 Once the relevant notes have been added/edited, click the Finish button