Brief Overview
Observation Cards are used to record different clinical measurements (e.g. blood pressure, weight, height). These can also display data in graph format and you can change the order in which cards are displayed.
The Short Version
Select different Observation Cards by clicking on the Bell icon or selecting from the Record Type drop down in an existing card.
Change the order of the Observation Cards by clicking the Arrow icon and dragging and dropping.
Enter Graph display mode by clicking on the Graph icon on an Observation Card.
Instructions:
1. In your Consult Screen, Observation Cards are located on the right side of the screen as indicated in the Red square in the below image.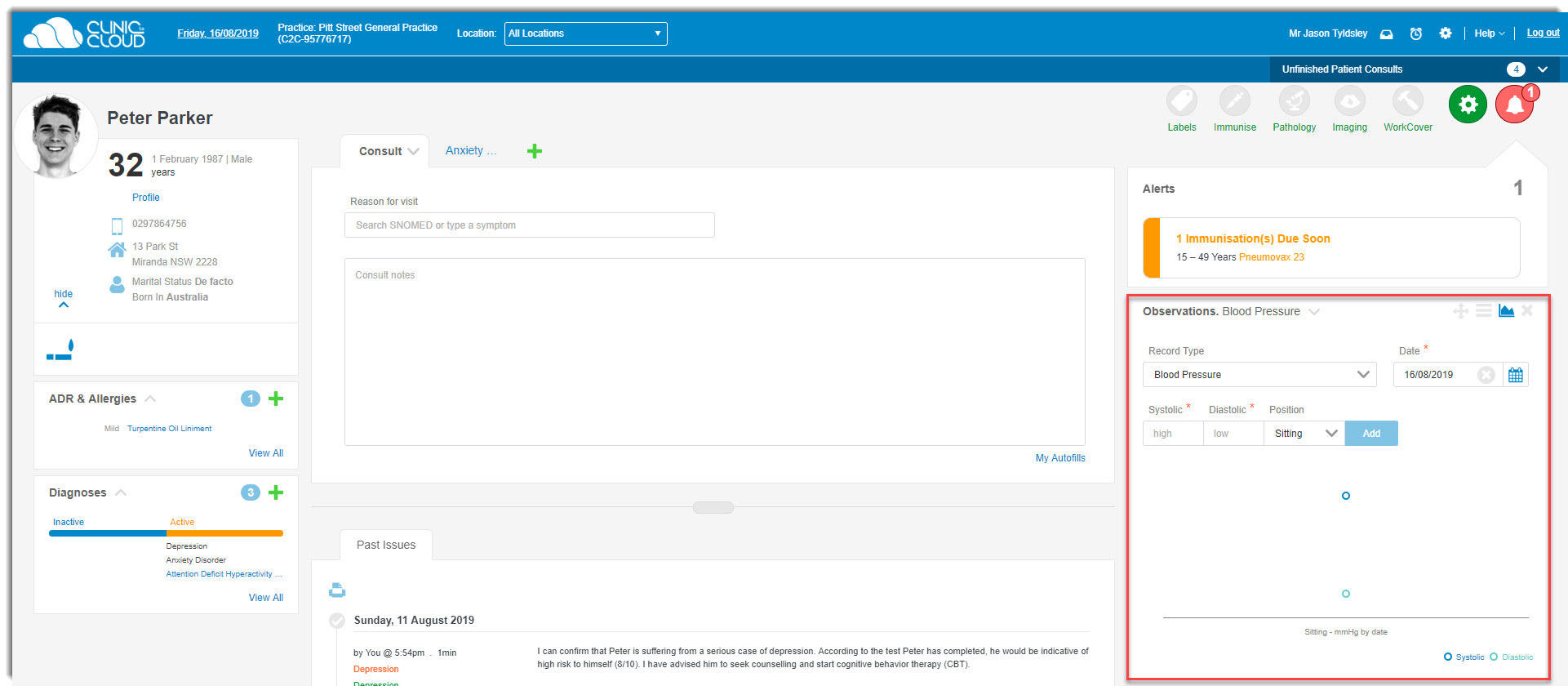 2. You can control which Observation Cards you want to see by 2 methods. The first method is clicking on the Settings Cog, then clicking on a Clinical Measurement, which will then be added as an Observation Card for use for your screen as seen below: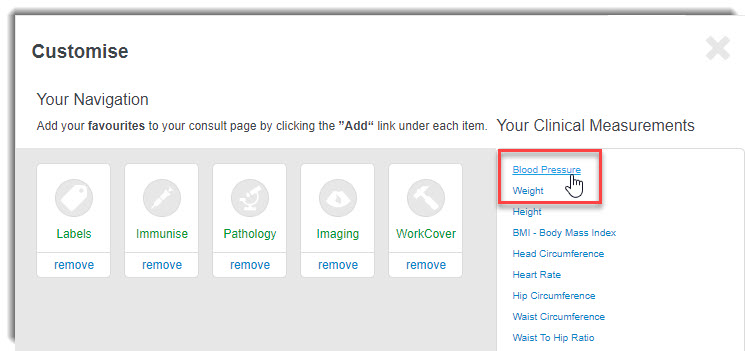 The second method is to click on the Record Type section of a particular Observation Card and selecting a different Observation Card to use from the drop down list, as indicated in the image below: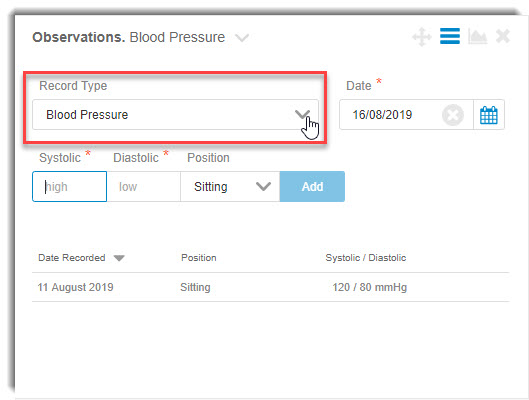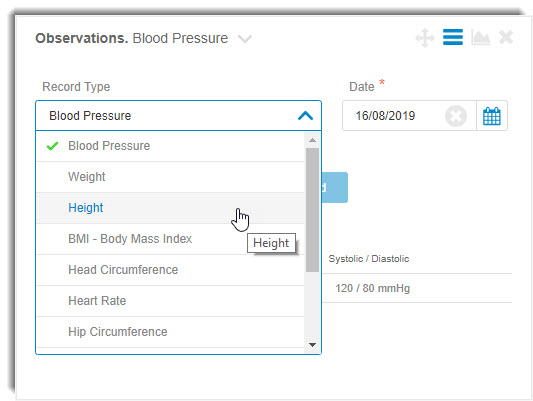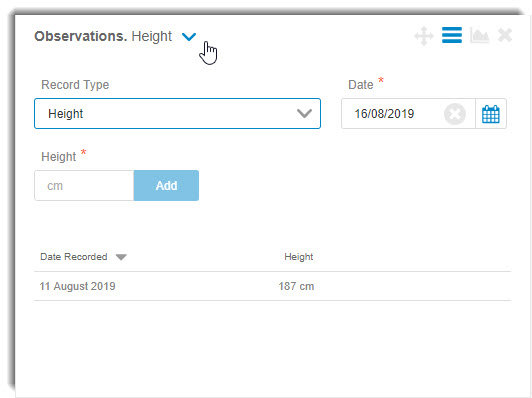 3. Filling out your Observation Cards regarding Blood, Weight and Height will be as follows:


Blood: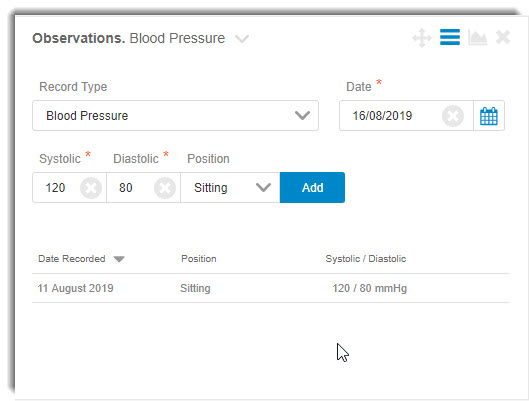 Weight: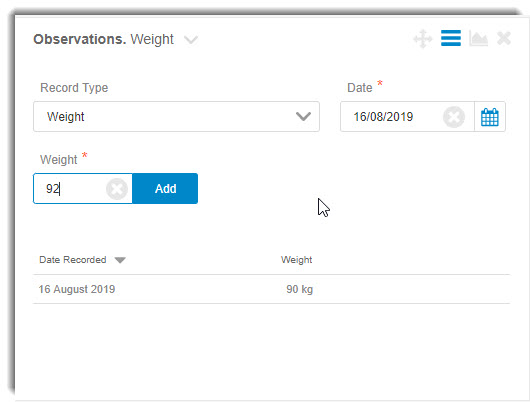 Height: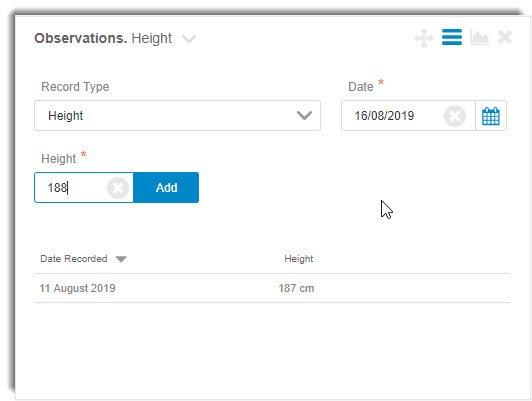 4. Once you have filled out data in your Observation Cards, each input will also save on the Graph for the particular Observation Card. You can access this Graph by clicking on the Graph icon as displayed in the Red square below: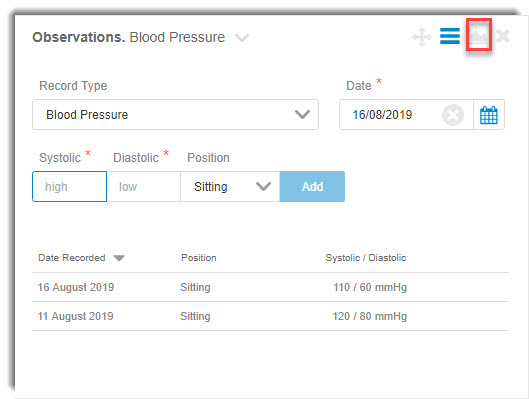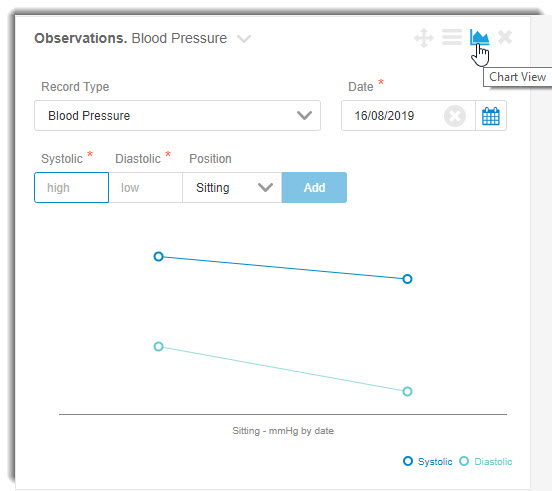 5. You have the ability to move your Observation Cards by clicking on the Arrows icon (as shown in the Red square below), dragging and dropping in a new location. See examples below: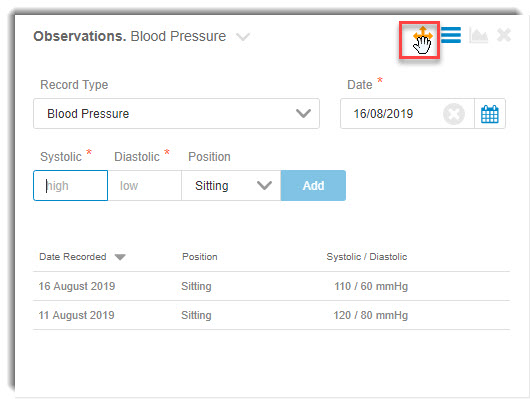 Change of order: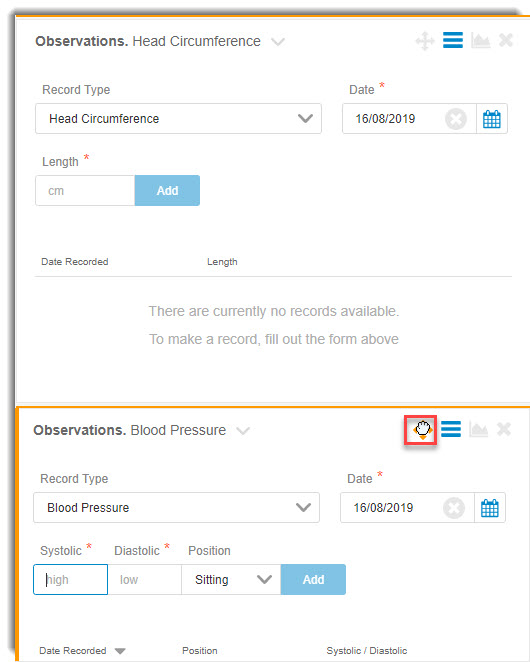 6. Any Observation Cards you do not need to see currently, you can press the X icon (As seen in images below with Red Square highlight). This will remove the Observation Card from the Consult Screen, but will not delete any data. You can re-add any Observation Card removed by the Settings Cog or Record Type method as referred to in Step 2.
The X icon: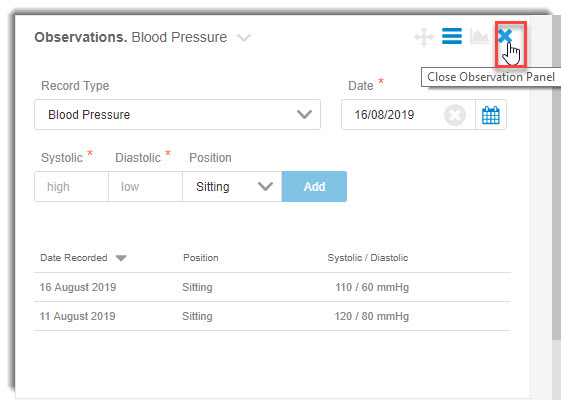 About to remove the Blood Pressure Card by clicking on X:


Blood Pressure Card removed, only Temperature Card remaining: