Brief Overview
The lifestyle bar provides insight into a patients behaviours and history through the following two options:
Smoking History: This component allows a user to store records of a patients smoking history. 
Pregnancy: This part highlights a patient summary of current and past pregnancies. 
The Short Version
Start a consult by double clicking on an appointment.
Click on either the smoking icon or the pregnancy icon under the patient profile on the left hand side of the screen. 
Fill out the necessary details once the tab is opened. 
Any field with an asterisks  indicates that this is a compulsory item and must be filled out before saving any details. 
Instructions
1. Click an option within the lifestyle bar if needed:
Note: Icons in the lifestyle bar will be grey until data has been added. Once data has been added to this section, the icons will change from grey to blue.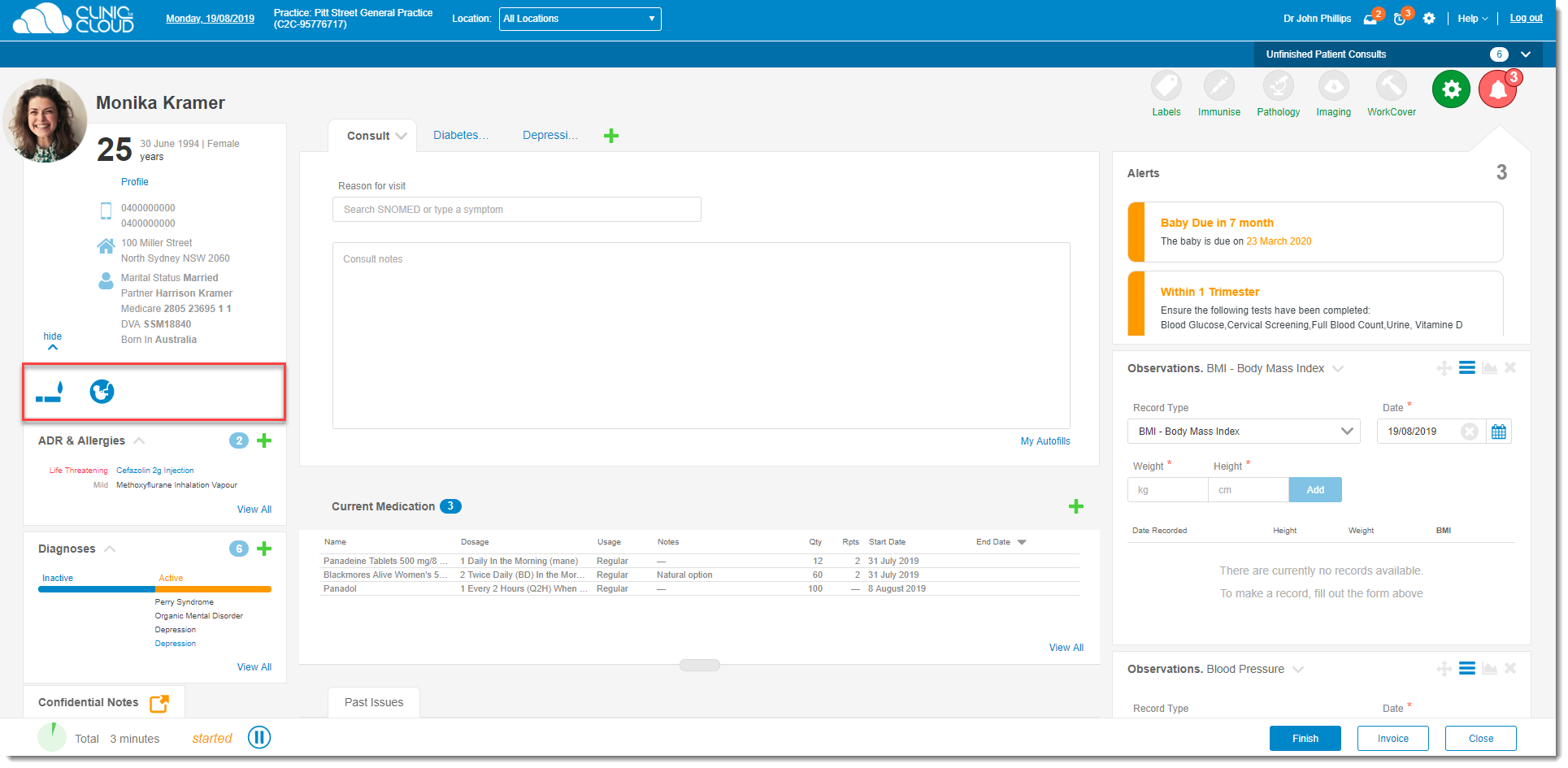 2. Click the Smoking icon to add a New Record:
Note: You MUST fill the fields: Status, Smoke Type, Number of Smokers, Frequency and Started Smoking.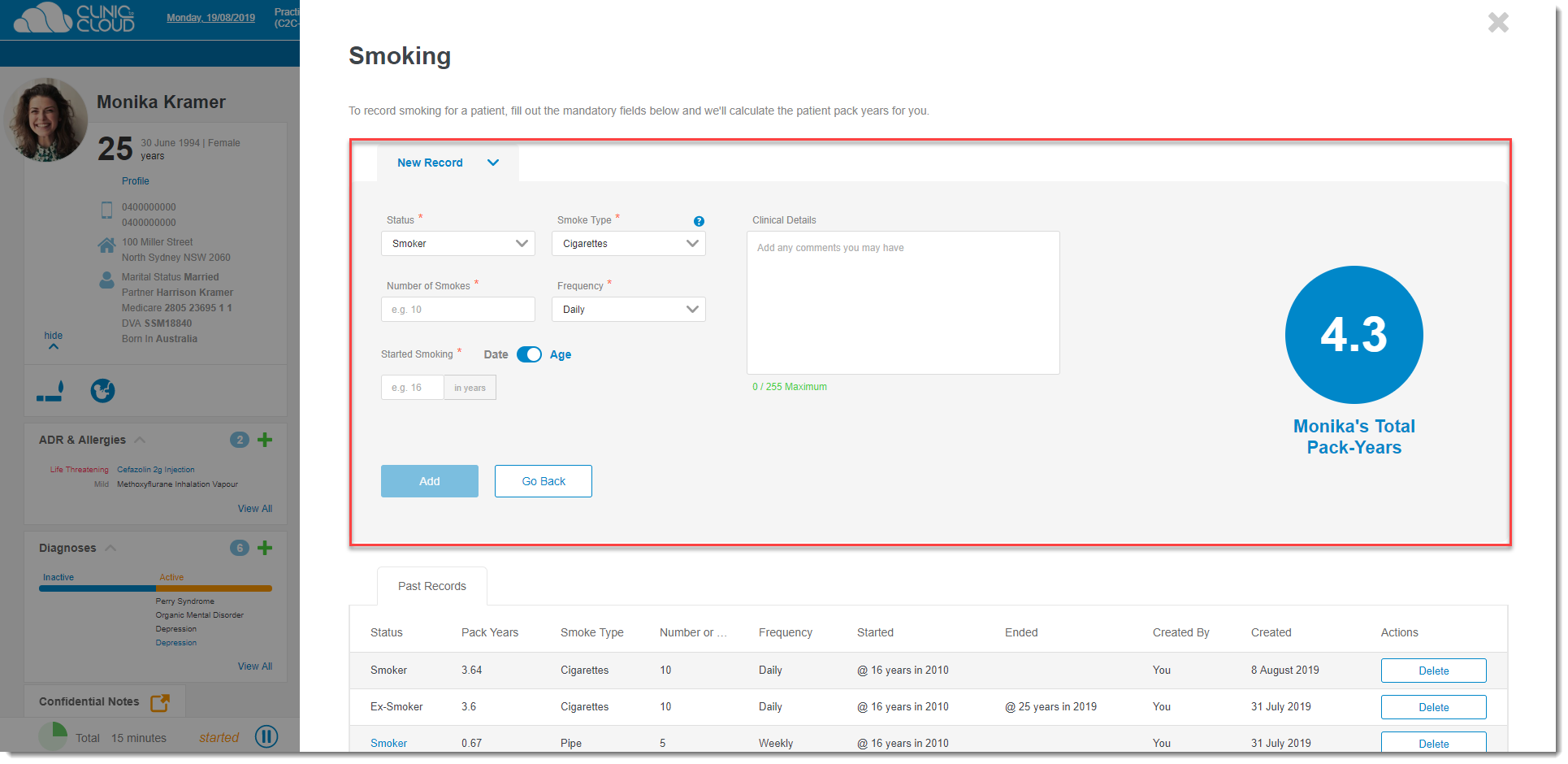 3. Once you have entered data in the Smoking section, you will be able to see Past Records: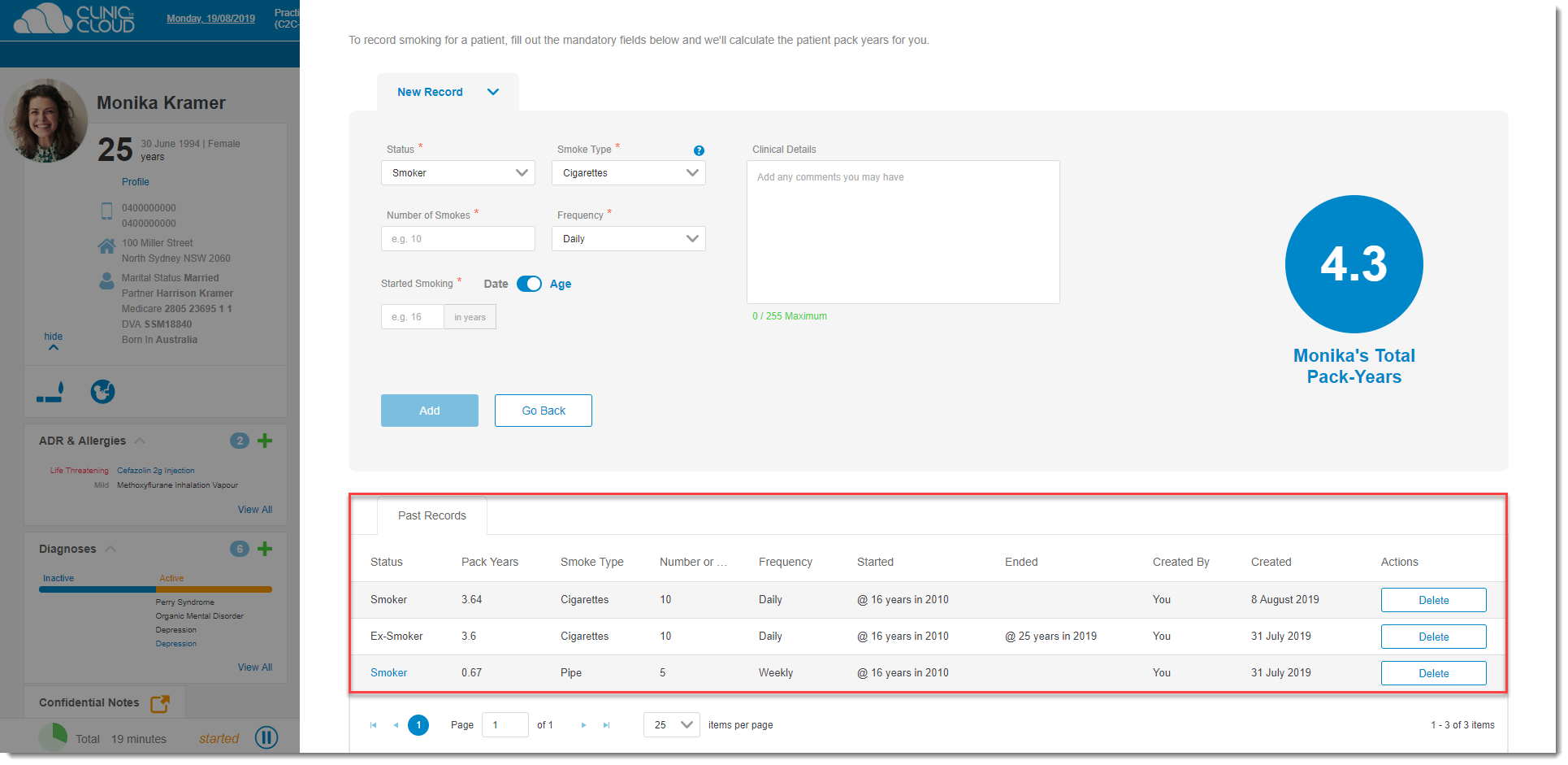 4. Click the Pregnancy icon to add a LMP or Ultrasound Record: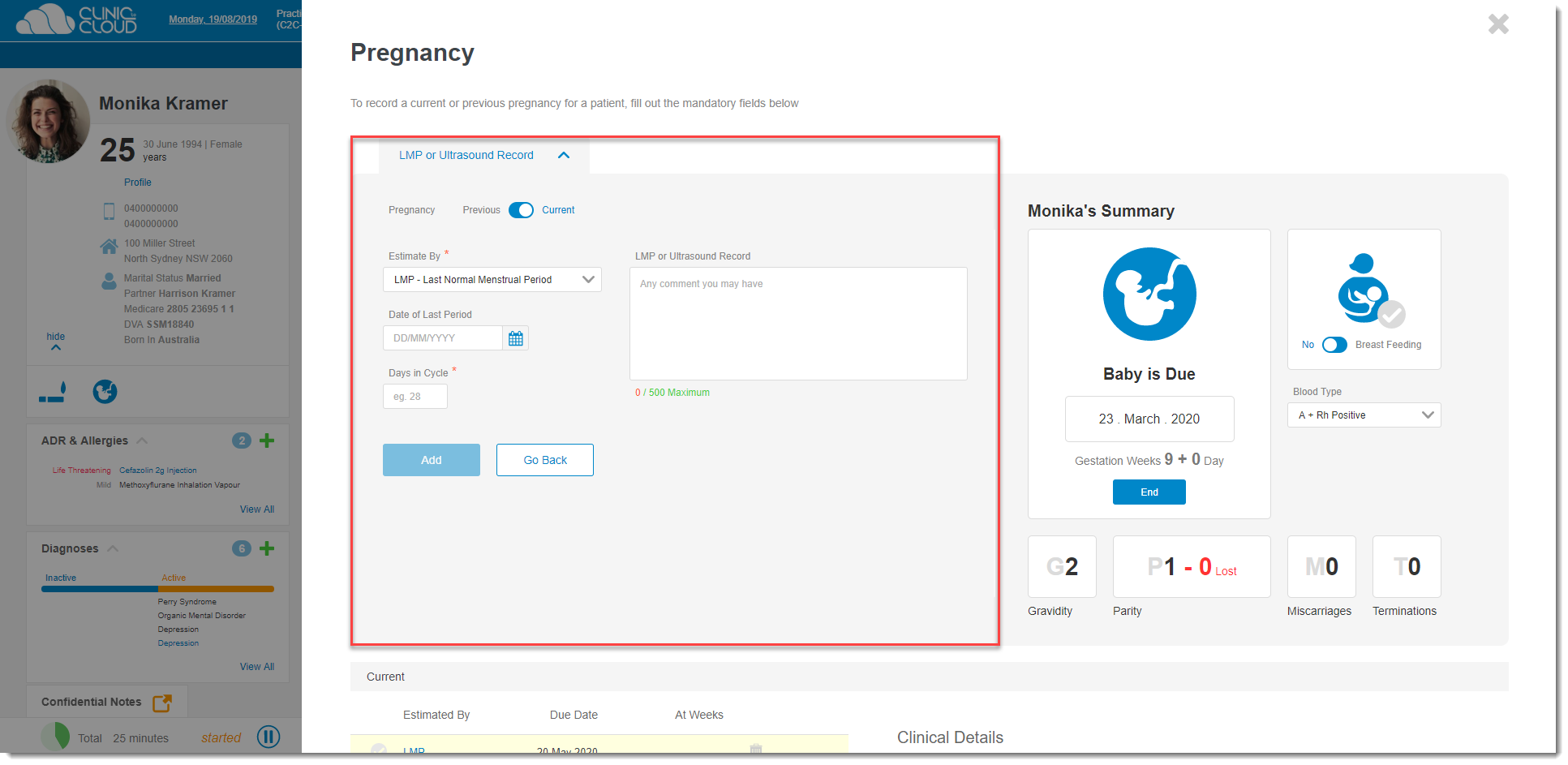 5. Once you have entered data in the Pregnancy section, you will be able to see the following: 
Patient's Summary: Based on the data entered for this patient, you will see a summary of the patient's EDD, Blood Type, Gravidity, Parity, Miscarriages and Terminations: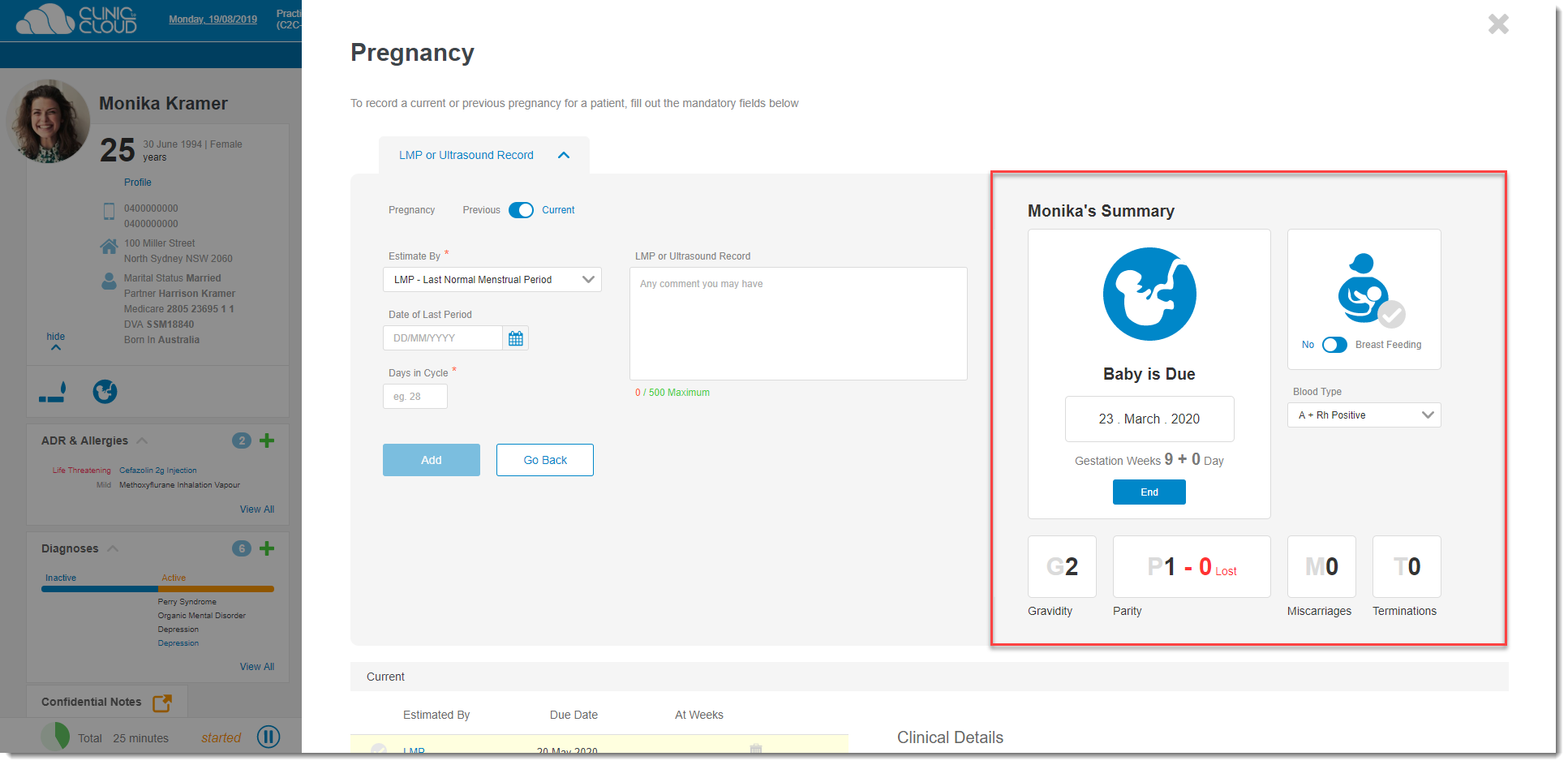 Current: Based on the data entered for this patient, you will see the patient's current pregnancy status, this section can be edited at anytime: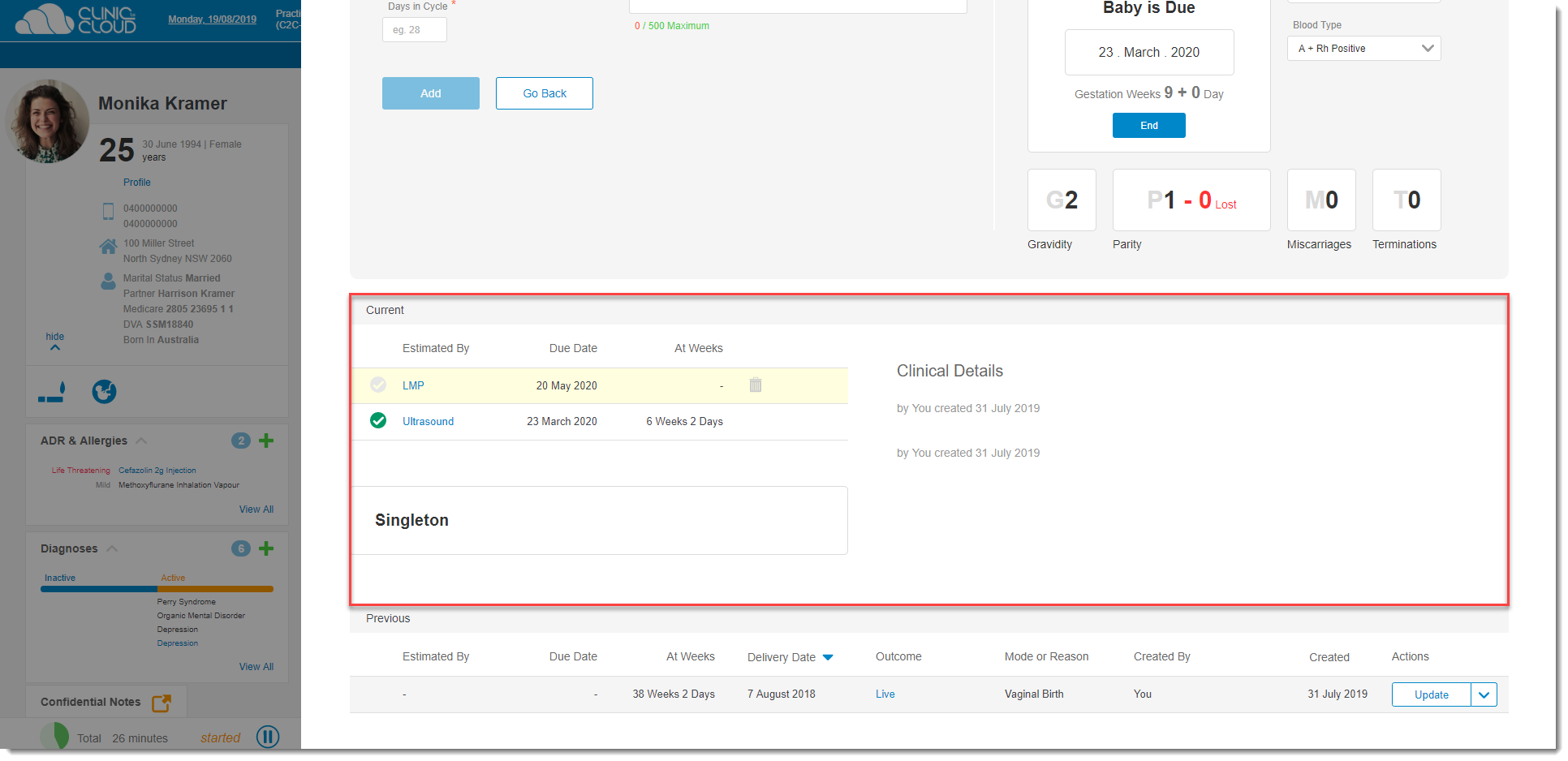 Previous: Based on the data entered for this patient, you will see the patient's previous pregnancy status, this section can be updated/deleted at anytime: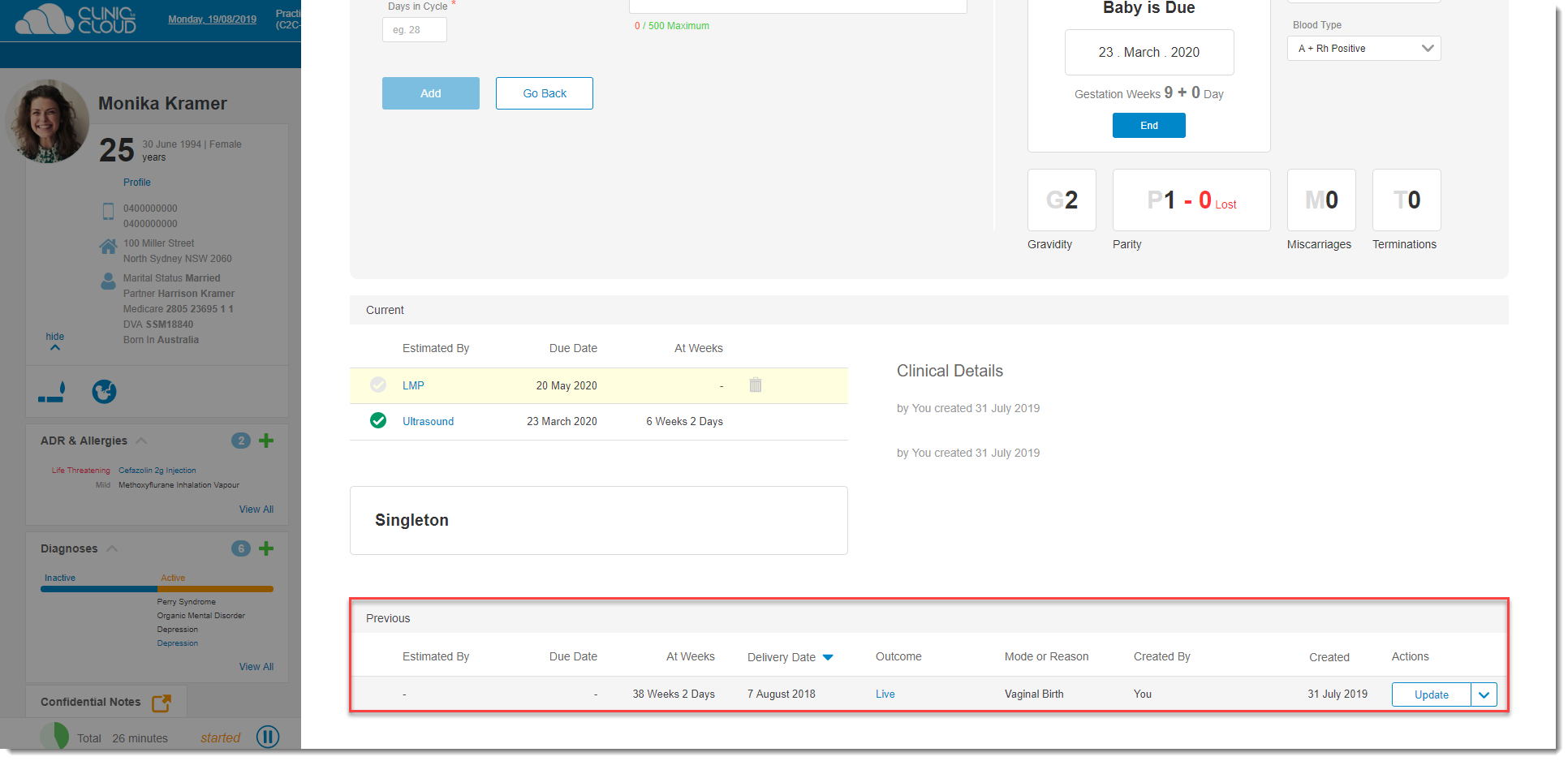 5. Based on the data entered within the Pregnancy section, the relevant Alerts will appear on the Consult screen to keep you updated: