Brief Overview
Unfinished Patient Consults allow you to re-open a closed Consult and continue your work to completion.
The Short Version
Finish a Consult temporarily by pressing the Close button.
Continue with an unfinished Consult by clicking on the unfinished patient Consult notification in the top-right corner and selecting a Consult.
Finish the Consult officially by clicking the Finish button.
Instructions
1. When you have completed the Consult for now, click the Pause button in the bottom left corner to pause the time for the Consult, then click the Close button.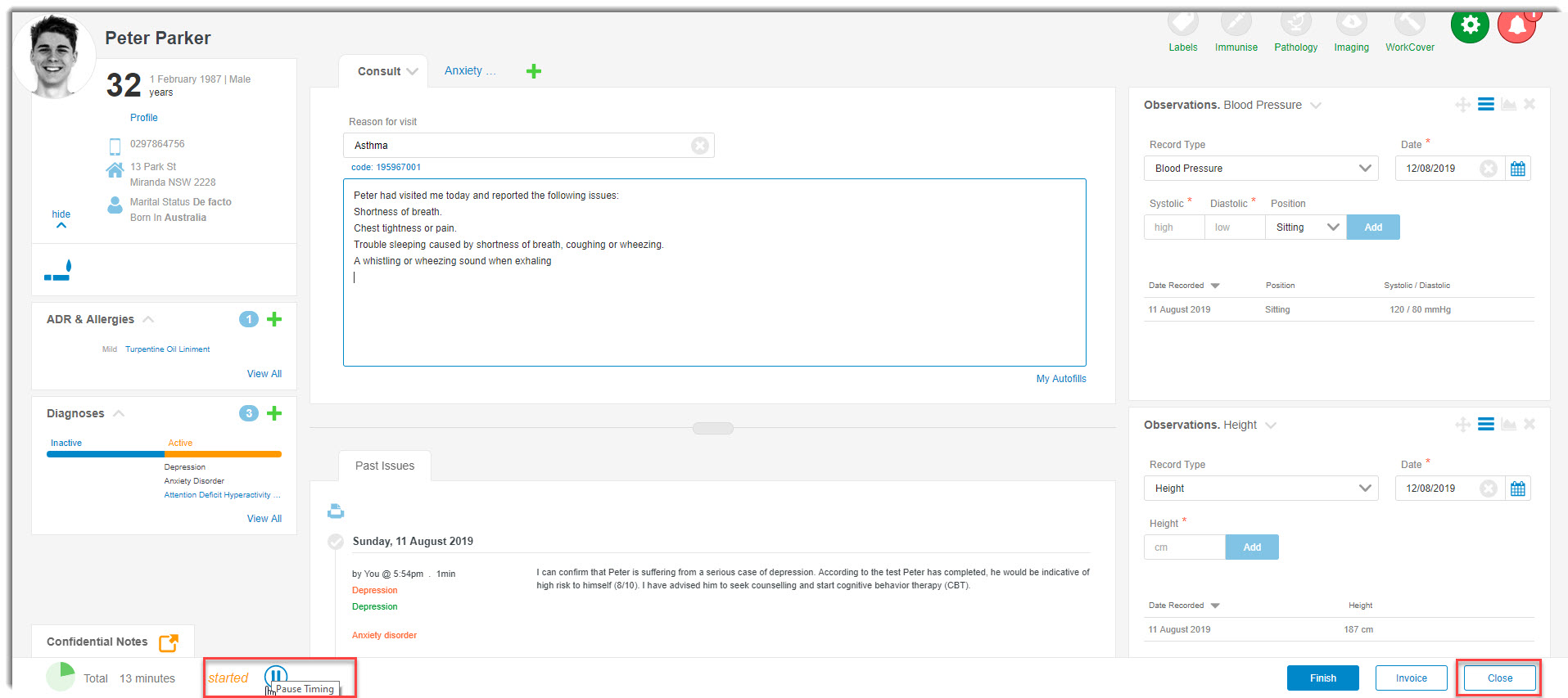 2. When you close an Consult, you have not finished the Consult officially. Due to this, you will see a notification in the top right corner of the screen showing outstanding Consults to finish.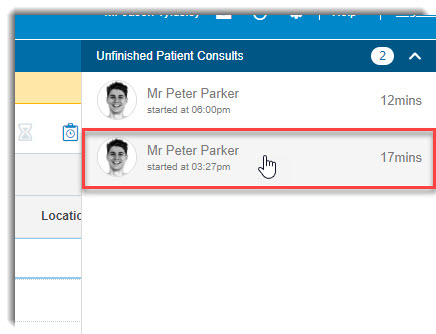 3. When you click on the profile of choice, you will now have your Consult screen reopened. You can now complete the Consult by clicking on the Finish button.