Brief Overview
The consult card can be used to note the reason for the patient's visit. This feature will also allow you to make a diagnosis for the patient.
The Short Version
Create a new consult by clicking on an appointment.
Input reason for visit or search for symptoms patient is indicating.
Write notes or auto-fill your notes.
Add additional consult tabs/Diagnosis with the (+) button
Save your unique consult tabs for every consult with a particular patient or all patients.
Instructions
1. Click on an appointment to start the consultation.

2. When the consultation screen opens up, you will see the Consult Card. This is where you can indicate the reason for the patient visit (Search SNOMED or write Symptoms).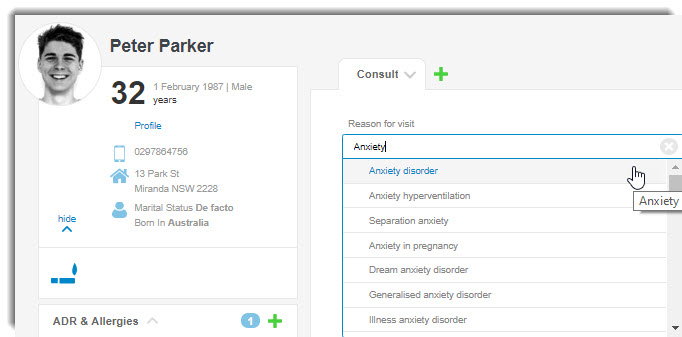 3. By clicking on the name Consult, you can rename this tab and press save.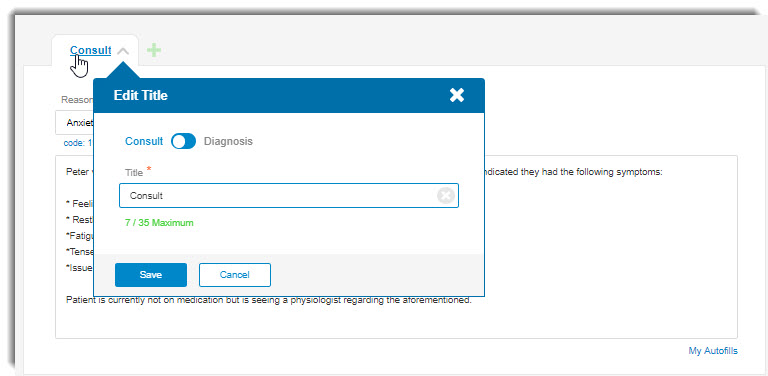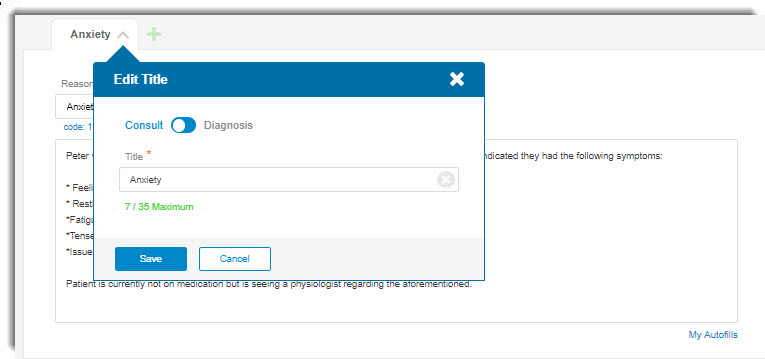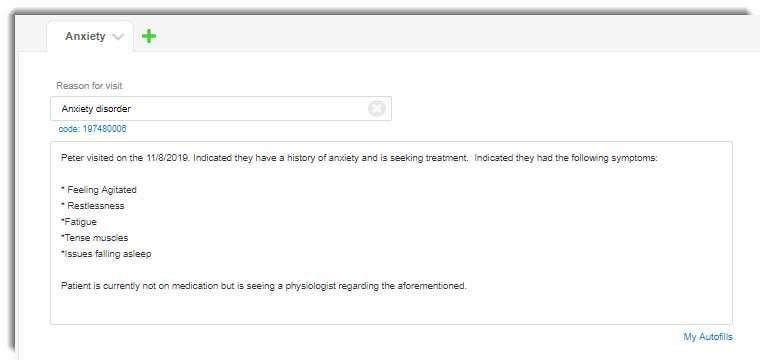 4. The consult tab has an text auto-fill function (My Autofills). This allows you to record sentences/paragraphs you use regularly and input them into a consult note by shortcut.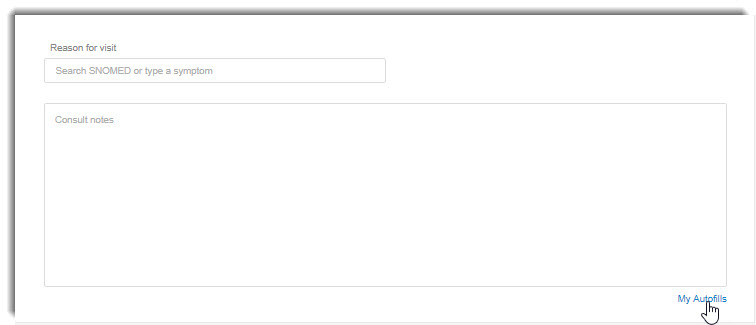 5. This Auto-text shortcut can be given a letter or name, which when written in the future, will give the option to pre-populate text.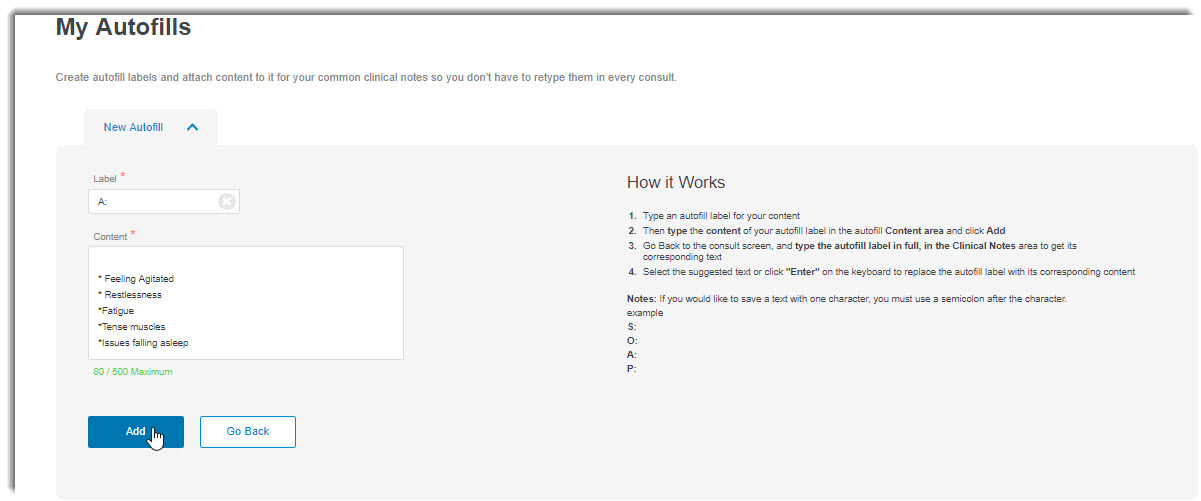 6. You can now use this Auto-text by writing the shortcut name and getting the following prompt. Then click or press enter on the prompt: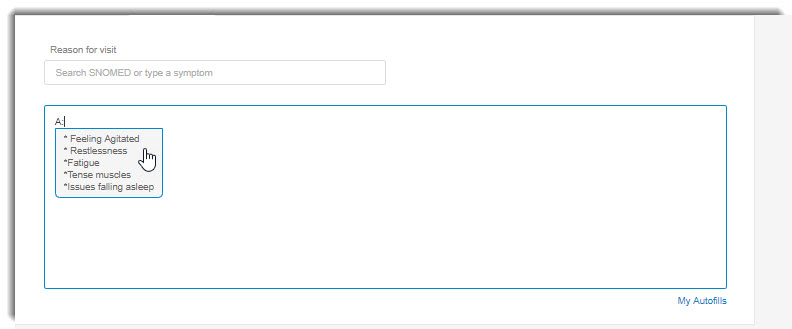 7. By clicking the (+) button, you can add another tab. This tab can be another Consult note or a Diagnosis note.

8. If Consult, besides renaming, you can have this tab link to this patient's every consult going forward. You can also link this created tab to all patient consults as well.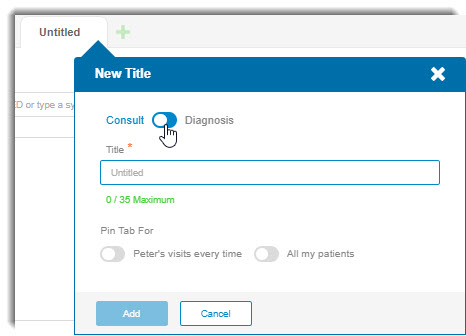 9. If Diagnosis, you can search via SNOMED, write a diagnosis, indicate status, date of diagnosis and if reported by patient. You can also pin this addition for every consult going forward for the patient.