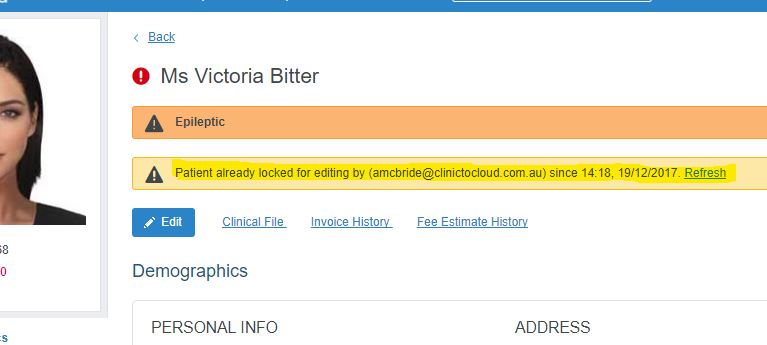 If you see the above message when trying to edit a patient's details it means that another doctor or practice admin is either currently editing the patient's details, or they did not close out of the patient's details correctly.

You are able to see who is locked out by looking at the patient's list. There will be a column called "Locked by". This will populate the name of the doctor or admin that needs to go back into the patient's file and close out of it again correctly.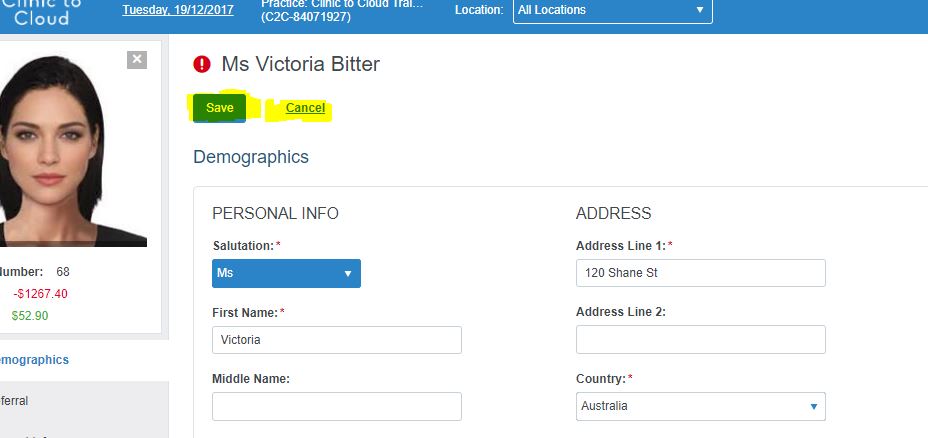 To unlock the patient's file for editing, the individual listed in the locked by column in the previous image needs to go into the patient's file, and click either save if changes were made, or cancel if not. 

This will correctly finalise any changes to the file and unlock the page.
 
Also, if you are editing the patient's file in another tab, this will still cause the lock, you will need to make sure you only edit in the one tab.