There are a number of icons available during a consult:
Manual SMS
To send a manual SMS to the patient click on the SMS icon

1. The patient name will automatically fill the 'To' field
2. Use the tags on the left hand side as well as free text to create the message
3. Select the 'Save as Favourite' option to save this message for future use. To load a favourite just start typing the favourite name.
4. Click 'Send' to send the SMS to the patient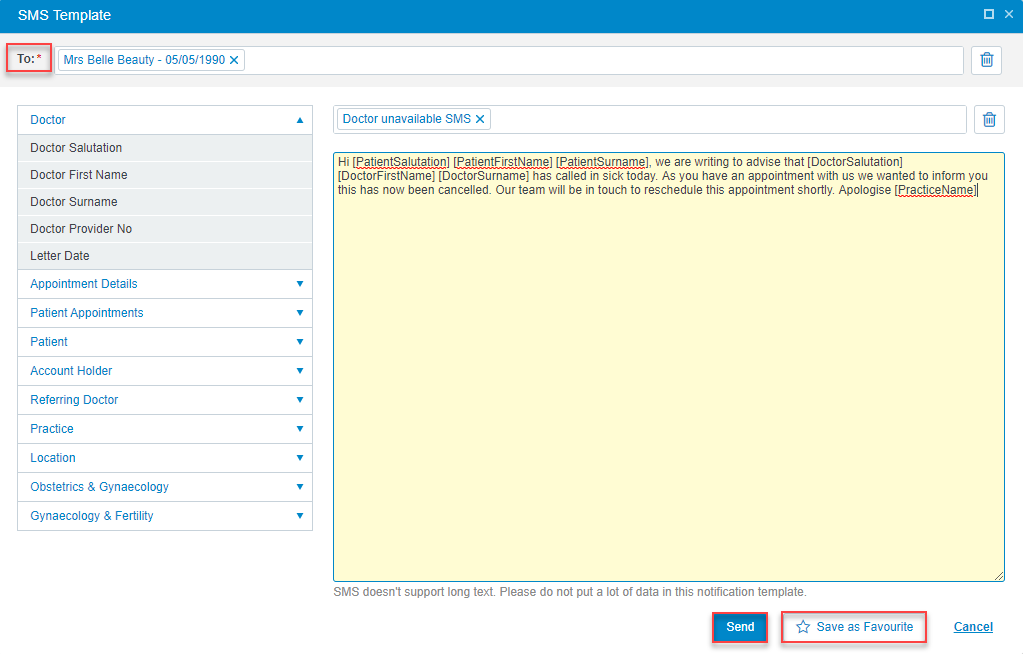 Workcover Certificate of Capacity
To create a Workcover certificate of capacity click on the plus icon in the consult screen.

From here select the correct claim that this certificate of capacity is for and the correct state.

Once the details for the certificate of capacity are added you have the option to 'Save' into the patient file or 'Save and Print' to save into the patient file and print the certificate of capacity.
Recalls
Click on the recall icon to create a recall from the consult

Appointment History
Click on the appointment history icon to see the patients past and future appointments

You can then click on the eye icon to go to that appointment in the scheduler