If your scans and lab results are not coming into to Clinic to Cloud you may need to restart your computer services.
1. Go to the start menu on your computer and search 'services.msc' click on this to open
2. You will see in the list of services 'C2C Practice Middleware Service'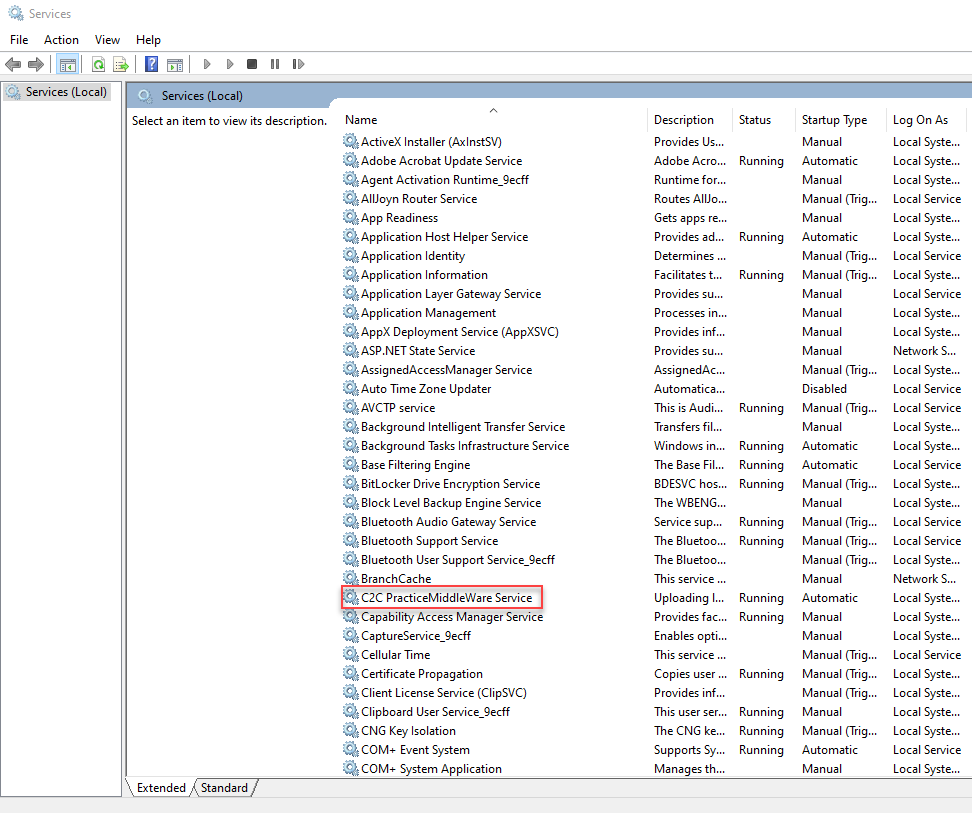 3. If this service does not say 'Running' right click the service and select properties. Then select the Recovery tab.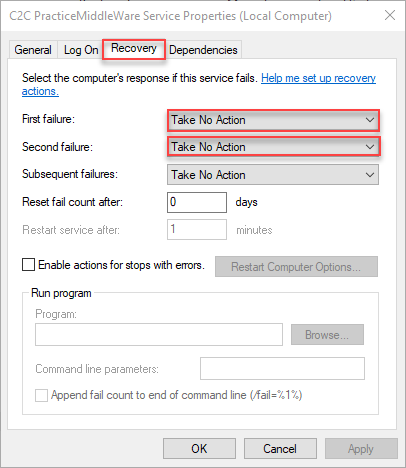 4. On the drop down for First Failure and Second Failure select 'Restart the service'.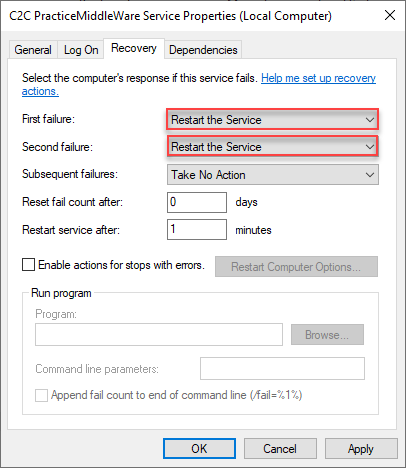 5. Then click 'Apply'. This should start the service running again and the scanned documents and lab results will move into Clinic to Cloud.